Airbus has sucessfully completed the first flight of it's A330-800 aircraft. The aircraft MSN1888 took off from Toulouse-Blagnac airport at around 10.30AM and landed after about four hours.
The A330-800 is the smaller version of the re-engined A330neo series. The A330neo program was announced in 2014 and the first aircraft of the series – the A330-900 had it's first flight last year. The first A330neo is expected to be delivered to TAP Portugal by December.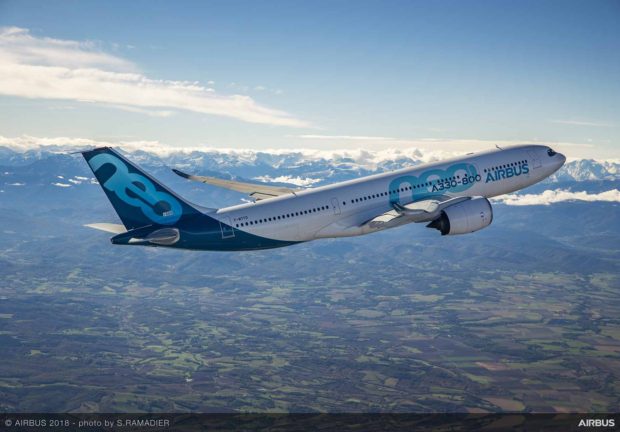 The completion of this first flight will kick off the test program for the A330-800 which will comprise of around 300 hours of flight testing, with certification of the aircraft planned for 2019.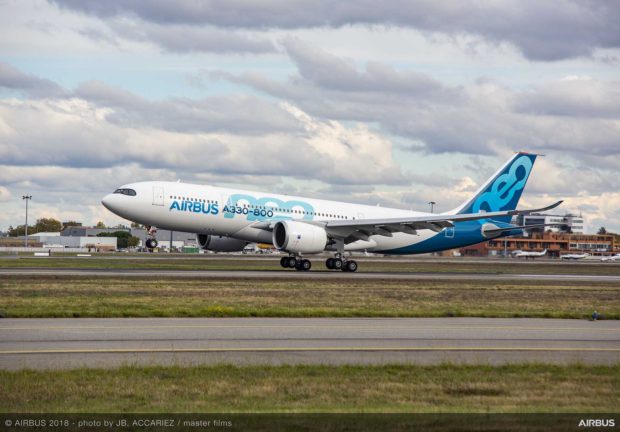 Guillaume Faury, President, Airbus Commercial Aircraft
"Today's first flight of the A330-800 is the latest addition to our efficient Widebody family, The A330-800 is an exceptionally versatile 'route-opener', offering unbeatable economics for airlines – encompassing everything from short to very-long haul widebody missions. We look forward to the successful flight-test campaign, leading to certification next year."