Air France has announced that it has signed a Memorandum of Understanding (MoU) with Airbus for 60 A220-300 aircraft. The deal also includes an additional 30 options and 30 acquisition rights which could potentially see an order of 120 aircraft.
The aircraft are planned to be delivered from September 2021 and will replace the airline's existing A218 and A319 fleet of around 51 aircraft. The airline has stated that, "This aircraft will allow the company to increase its competitiveness by reducing its cost per seat by more than 10% compared to the aircraft it will replace."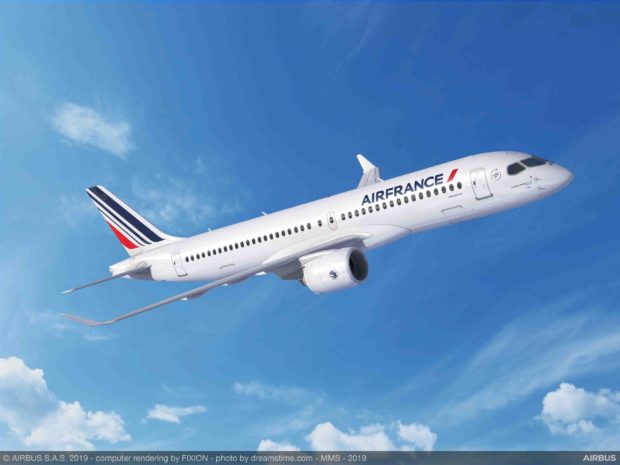 The airline also has 63 A320 / A321 aircraft in its fleet which will likely be replaced with a A320/321neo order in the future.
Guillaume Faury, Chief Executive Officer, Airbus
"It is an honour for Airbus that Air France, a long-standing valued customer, has endorsed our latest family member, the A220, for its fleet renewal plans."
A380's to be retired by 2022
The airline also announced that it would phase out all of its Airbus A380's by 2022. It had previously been announced that three aircraft would be retired.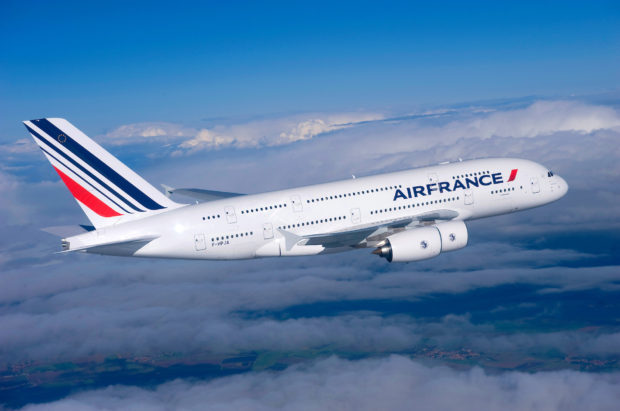 The airline has cited the quad engine configuration, maintenance and operational costs of the aircraft as factors for difficulty in operating the type profitably. Another factor is that the airline's A380s now feature a very outdated cabin product, refurbishing the cabin of an A380 is a very expensive process and would be economically in-viable for the type.
Benjamin Smith, CEO, Air France-KLM Group
"These decisions support the Air France-KLM Group's fleet competitiveness strategy, They follow the recent orders for A350s and Boeing 787s that Air France and KLM have placed. We are very pleased to work with Airbus to add the A220-300 to our fleet, an aircraft that demonstrates optimum environmental, operational, and economic efficiency. The selection of the Airbus A220-300 supports our goal of a more sustainable operation, by significantly reducing CO2 and noise emissions. This aircraft will also provide our customers with additional comfort on the short- and medium-haul network and will provide our pilots with a connected cockpit with access to the latest navigation technology. This is a very important next step in Air France's transformation, and this evolution in Air France's fleet underlines the Group's determination to attain European airline leadership."
Overall, the A220 order was expected for a little while now. The A380 retirement also while sad for the aviation enthusiast community was expected.