In 2018, it was announced that Silkair the wholly owned subsidiary which operated narrow body aircraft would be merged into the parent airline Singapore Airlines which up until that point exclusively flew wide-bodies. At the same time it was announced that the erstwhile Silkair aircraft would receive a cabin upgrade to bring the passenger experience on par with the parent airline.
Singapore airlines has now revealed the cabin for its Boeing 737 MAX fleet of which Singapore airlines has 37 on order with six in the fleet. The new cabin is not expected to be installed on the 737-800 and will be rolled out in the next few weeks.
Singapore Airlines 737 MAX Cabins
The airline has stated that it has invested around S$230 million on the development the new cabin product which is a significant investment.
Lee Lik Hsin, Executive Vice President Commercial, Singapore Airlines
"This significant investment demonstrates Singapore Airlines' commitment to maintaining our leadership position in the airline industry. As air travel recovers, our customers can continue to enjoy world-class products and award-winning service across our fleets."
The aircraft will feature 154 seats in two classes – 10 in Business Class and 144 in Economy Class. The new cabins will be introduced on flights to Brunei, Cambodia, Indonesia, Malaysia, Maldives, Nepal, Thailand and will help supplement the airline's regional A350 for short and medium haul services.
Singapore Airlines 737 MAX Business Class
The business class seats have been designed by London-based Factorydesign and manufactured by Thompson Aero. The cabin will have a total of 10 seats with the first and third row in a 2-2 configuration and the second row in a 1-1 throne setup.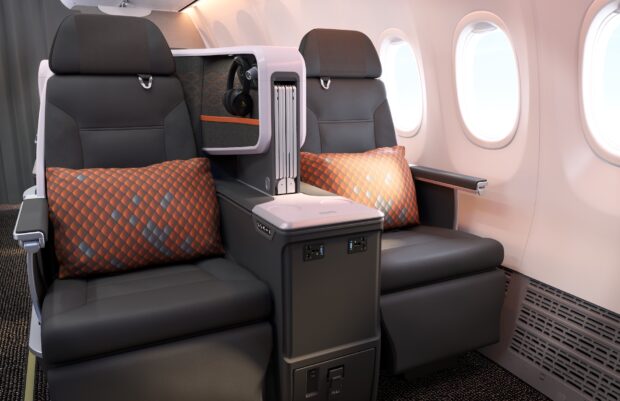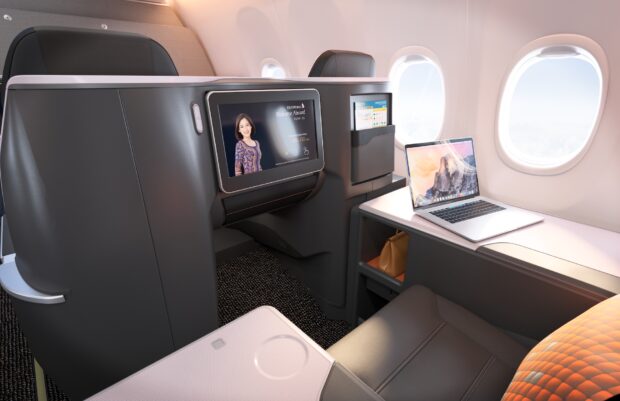 The seats will measure uptown 22 inches in width and recline into a 76 inch bed. Each seat will have a 16 inch screen, two USB ports and a AC charging point.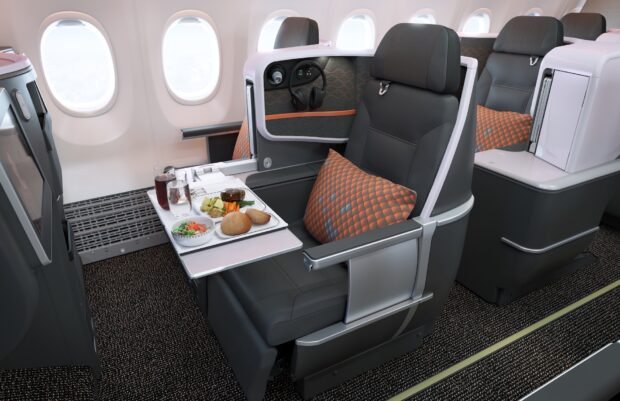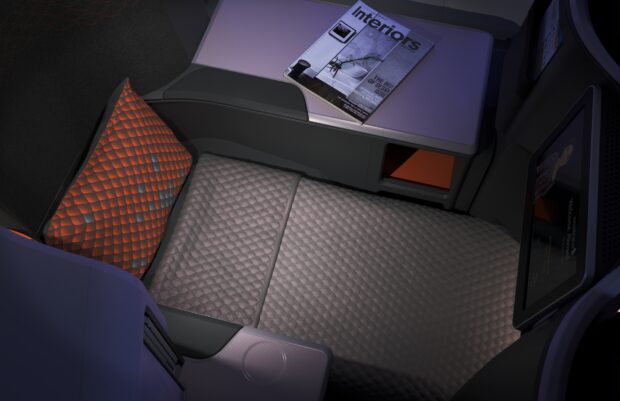 Passengers in the two standalone throne seats (seats 12B and 12J) have additional table-top space, and direct aisle access. This configuration has been seen on other airlines narrow body business class primarily on the A320 family.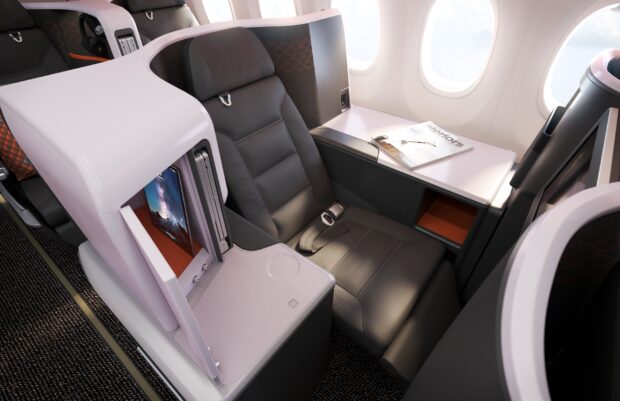 Singapore Airlines 737 MAX Economy Class
The economy class is configured in a standard 3-3 setup with Collins Aerospace slim line seats which are 18 inches wide with 30 inch pitch.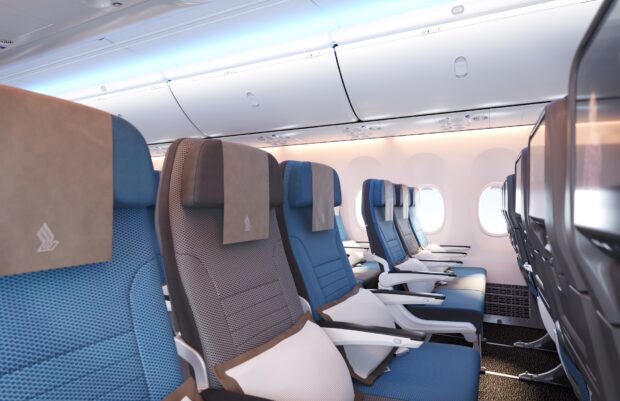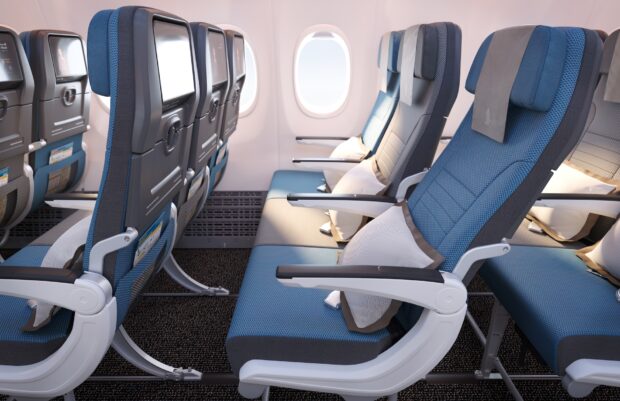 The seats feature a contoured backrest and four-way adjustable headrest with foldable wings. Each seat will be equipped with a 10 inch screen and a USB port but no AC charging points.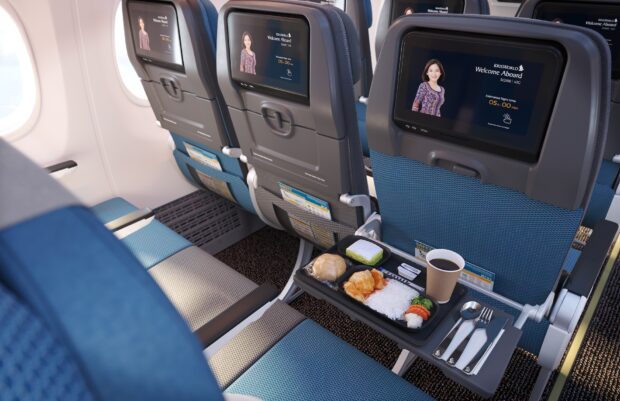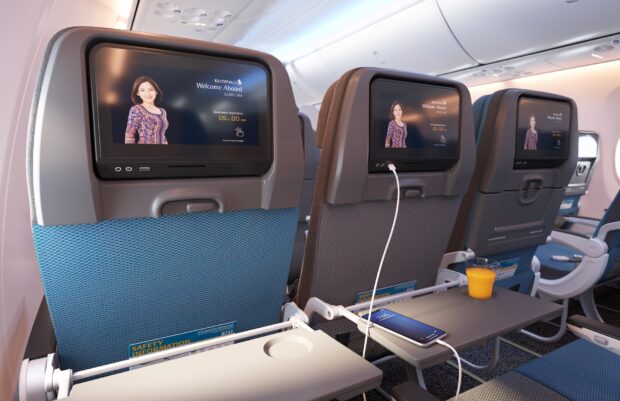 Singapore Airlines 737 MAX IFE
The aircraft will be equipped withPanasonic's X-Series in-flight entertainment system which will offer the same KrisWorld entertainment available on other SIA flights.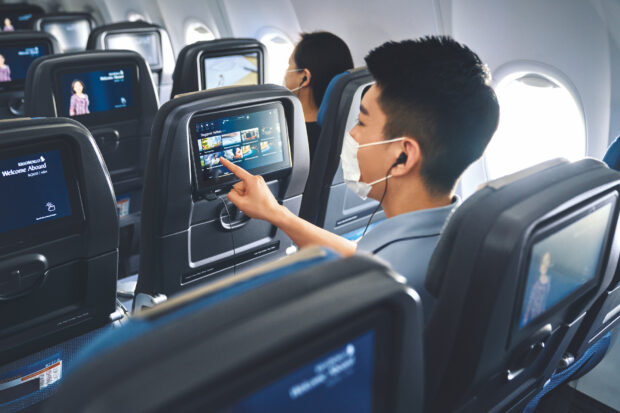 Passengers can browse and create personalised playlists of movies, TV, or music available on KrisWorld and will be able to control media playback directly from their personal electronic devices.
The aircraft will also be fitted with Panasonic's in-flight Wi-Fi service.
Singapore Airlines 737 MAX Gallery
This slideshow requires JavaScript.