The Ministry of Civil Aviation has instructed the Directorate General of Civil Aviation to resume scheduled international flights as per pre-COVID bilateral agreements from 15 December 2021.
All scheduled international flights to/from India were halted from 23 March 2020 when India went into lockdown, following this international flights gradually restarted with the vande bharath repatriation flights, which were followed by air-bubble agreements which were individual agreements with various countries to allow international flights.
As per the notice, flights from countries will be categorised into three categories:
Not at risk countries – Full capacity as per the bilateral agreements can be resumed.
At risk and Air Bubble established – 75% of the pre-COVID operations can be resumed.
At risk and No Air Bubble established – 50% of bilateral agreements or 50% of pre-COVID operations can be resumed.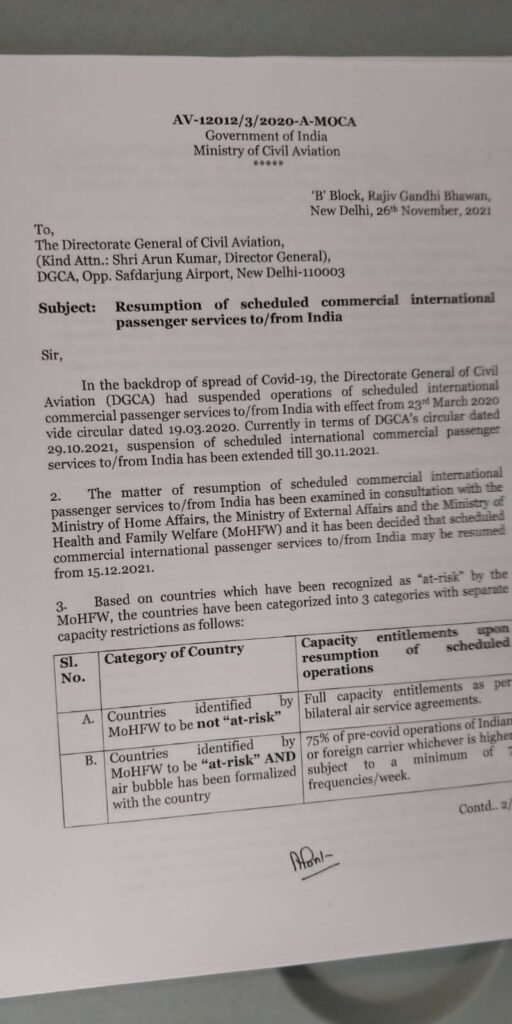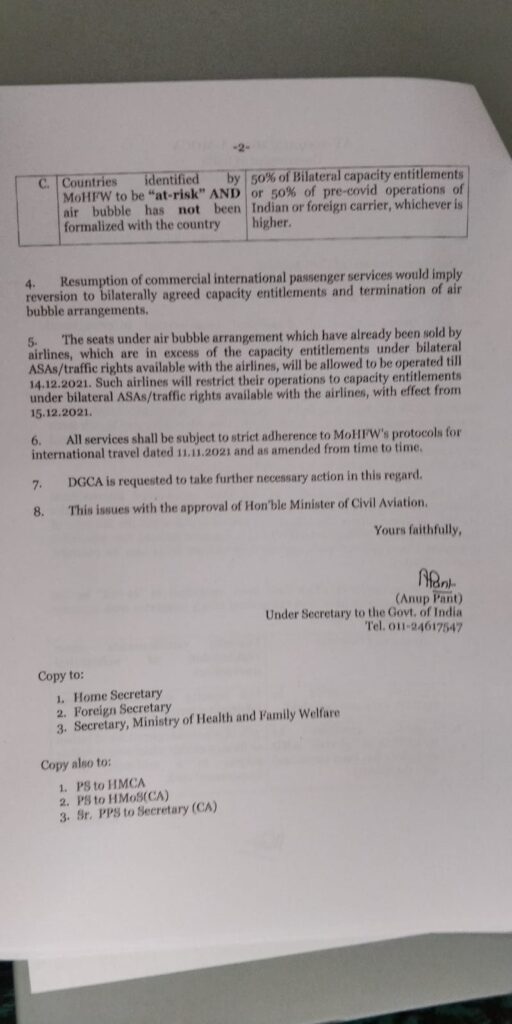 In case any airline has been given more capacity under the current air bubble agreements than the previous bilateral agreements, they are allowed to operate the increased capacity till 14 December, after which they must revert to the capacity under the bilateral agreement.