Indigo seems to have encountered severe turbulence as the fight between the co-founders has now become very public. There have been accusations, counters and name-calling. The issues highlighted range from related party transactions (RPTs) to those of governance. And for an airline that now flies one in every two passengers in the Indian skies, is on a solid financial footing, and is looking to capitalize on further expansion the timing is unfortunate. We examine three key aspects of the battle for Indigo:
Both co-founders have had an equal impact on the success
Indigo was formed when Rahul Bhatia from the promoter group Interglobe Enterprises (IGE) and Rakesh Gangwal (RG) decided to join forces to launch one of the greatest airline successes of all times. Starting with a hundred aircraft order the airline scaled ever greater heights.
A very successful IPO in 2015 further cemented this success and as competitors faltered the airline continued to generate cash. This success was a result of the strategy laid out by RG coupled with the solid backing and execution delivered by the IGE group. As such it was a success that was impacted equally by both co-founders.
The airline in a period of only ten years became an extremely valuable asset making both co-founders extremely wealthy. With a market-cap north of seven billion dollars, the financial acumen of both remained the envy of many. And to be sure the battle is not over money. Rather the battle now is one that centers on corporate governance. Broken down further, the issue is one that is of control. RG believes that IGE should not have disproportionate control over the management and execution at Indigo and supports this claim citing lapses in corporate governance norms.
Indigo started as a pure LCC but moved away from that model
Indigo started as a pure low-cost model. It flew point-to-point offering with a no-frills offering delivered via a single fleet and engine type. As the airline grew, at several points complexity was introduced into this model. First it was the dry-leases of Airbus A320s that introduced a second engine type. But arguably these were necessary for capacity plan. Then it was some route choices that moved away from the standard stage-lengths. Again justifiable given the market opportunity. But it seems that the foray into regional flying with an order of 50 ATR aircraft was when the move away from the LCC model was first seen.
The ATR order was interesting in several aspects.
First, it brought in a second fleet type. Second it brought in an asset type that was not as liquid on aircraft markets (compared to the A320s). Finally, to fly these aircraft required pilots at a payscale that had a total cost that was higher than that of the A320s. The probability of the regional operations remains to be seen (Indigo does not disclose separate numbers for its regional operations).
(Analysis: Why did IndiGo decide to introduce ATR72's in to its fleet?)
Indigo's next big bold move came with its unsolicited bid for Air India.
With this it signaled its intent of clearly going after the international market and of greater ambitions. It also had several wondering how it would integrate operations and Indigo was very clear on the terms it required towards taking control of Air India. These were not to be and in subsequent bid rounds Indigo did not participate.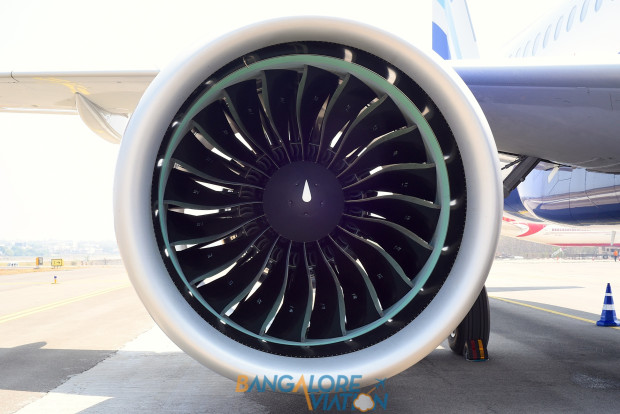 Indigo's latest announcement came at the Paris Air show in 2019, Indigo announced a twenty billion dollar for CFM engines to power their remaining A320 and A321s. It is now disclosed that RG was not involved in these orders. Effectively these orders introduce a third engine type into the fleet mix and there are varying views on the level of complexity this introduces.
Looking back one can see a very slow but definitive move away from a LCC to one that has added more complexity. RG is no stranger to what this can do to an airline having worked with multiple carriers and to ensure that this does not hamper the future prospects for the airline the future direction must be clear.
The battle for Indigo is a likely a fight over future direction
The battle at Indigo, we believe, is one that is a fight over the future direction of the company. Given the current shareholder structure, everything was smooth when the founders were in agreement. But where there is disagreement, the structure of the board and the ability to nominate the President, Managing Director and Chairman of the board essentially means that the IGE group sets this direction. And there are several matters that require strategic guidance. Among these one of the most important is the foray into international flying and whether to do it via narrow-body aircraft or wide-bodies.
The aircraft choice and network roll-out will dictate future success for the airline and establish whether the airline can continue to deliver. Indeed a favorite discussion topic amongst avgeeks is whether the A321XLR on a route from Delhi to London will be successful and if the passenger would gravitate towards such an offering? Further will this flight feed into other networks such as the Indigo agreement with Turkish. This will also dictate how far the airline moves away from the core-LCC principles. Namely what the future direction will be for the airline.
—
During flight training, it is ingrained in student pilots that there can only be one pilot in command (PIC) at all times. Indeed, training drills include the fact that when handing over controls the student pilot verbally states "I have control" and the instructor confirms "you have control." This is to alleviate any possibility of contradictory control inputs that then affect flight.
In Indigo's case, the battle now centers on control.