Etihad is the national carrier of the United Arab Emirates and a 24% stake-holder in Jet Airways.
At the recent India Aviation show, BangaloreAviation was invited to tour Etihad's newest aircraft type, the Boeing 787-9 Dreamliner.
The 787-9 is a stretched variant and commenced joining Etihad's fleet from December 31, 2014, just 15 days after the airline's flagship the Airbus A380.
The aircraft on display at the show was A6-BLB, a one year old 787-9 which was delivered to Etihad on February 16, 2015. The aircraft is powered by two General Electric GEnx-1B engines. The aircraft carries 231 passengers – eight in first class, 28 in business, and 195 in economy.
First class
The first class cabin has eight closed suites which offer a seat width of 29.5 inches. The seat turns into a full flat bed with a turn down service. The cabin is laid out with four seats facing forward and four seats facing backward.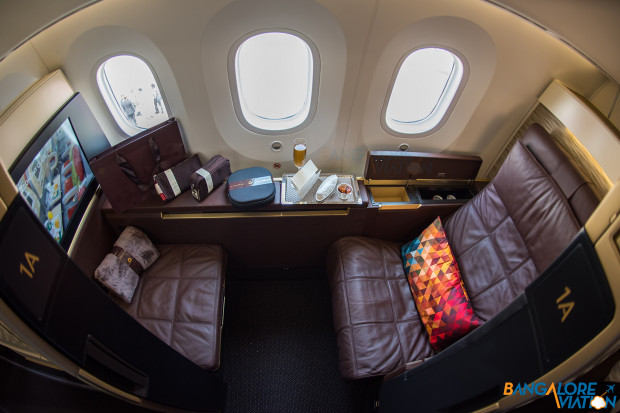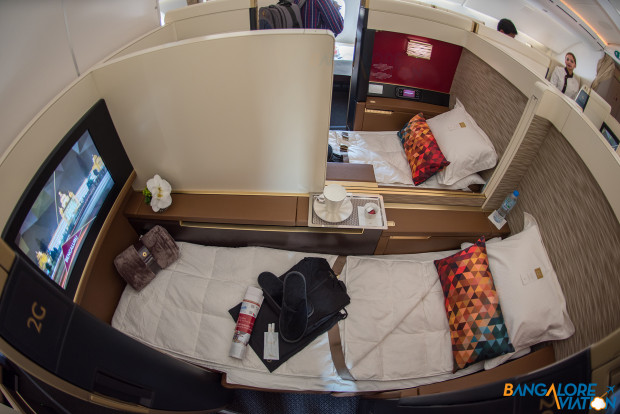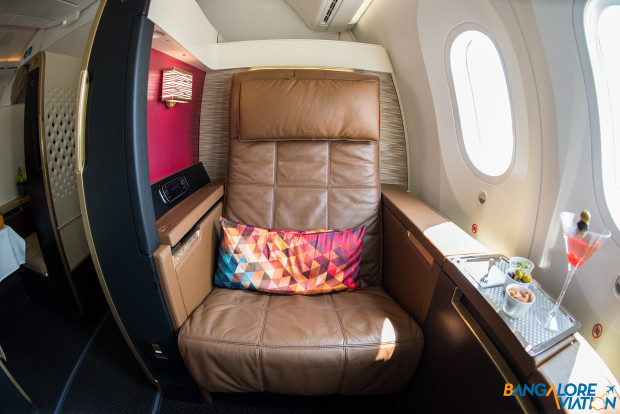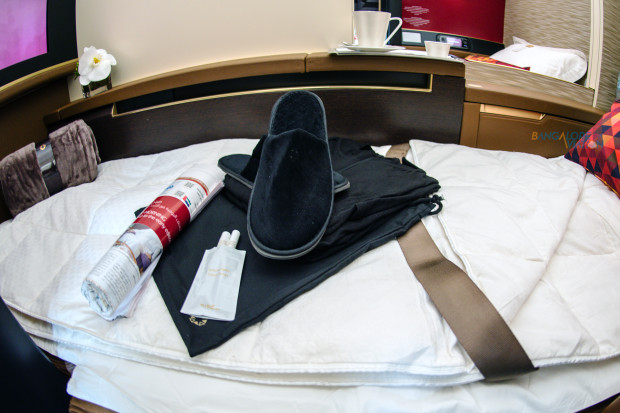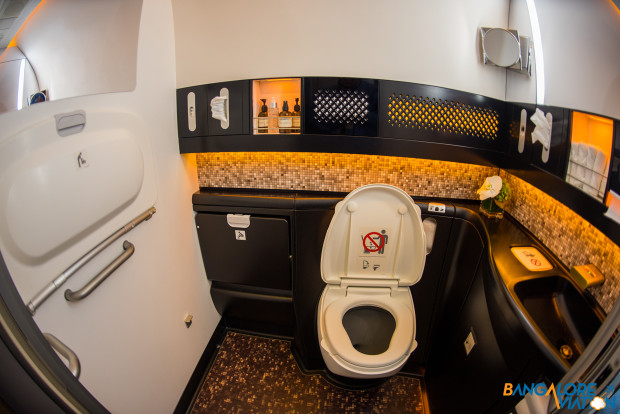 Business class
The business class cabin features 28 seats in a staggered 1-2-1 configuration with alternating rows facing forward and rear. Each seat offers direct aisle access. The seat converts into a full flat bed and also features a retractable privacy screen between passengers.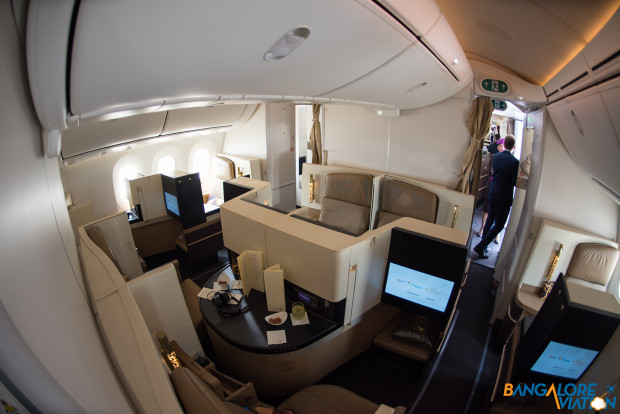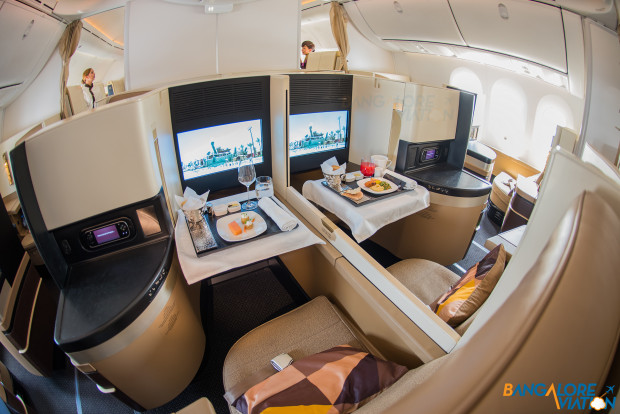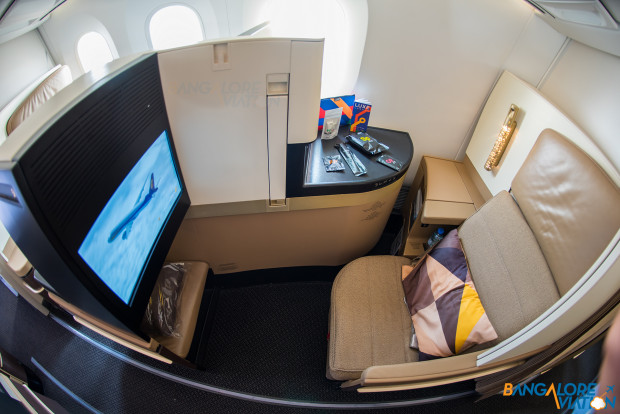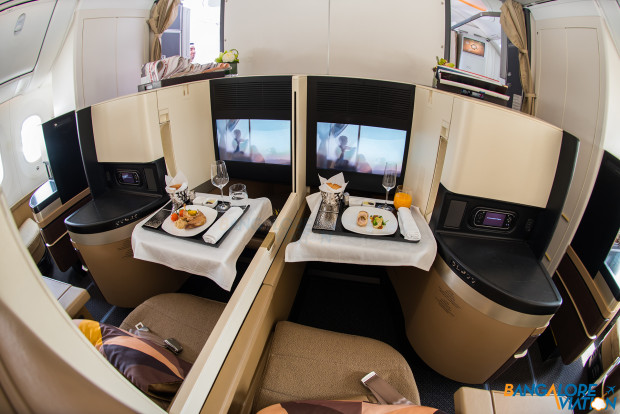 Etihad's premium service is an area where the airline focuses a good deal of attention and the updated cabin product will help the airline further improve on that service. Read our trip reports on the airline's Airbus A340-600 and the Airbus A330.
Economy class
Last up the economy cabin on the 787-9 is configured in 195 seats in a 3-3-3 configuration. Like most airlines Etihad's economy seat on the 787 is a bone crunching 17 inch wide.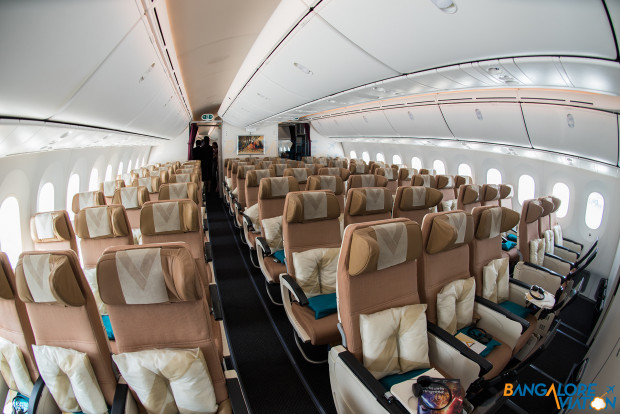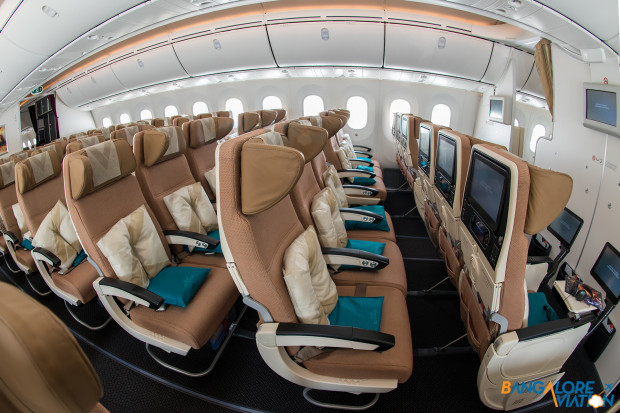 What do you think of Etihad's 787 and which is your favorite 787? Let us know via a comment.
Pictures are copyright of Devesh Agarwal and are used with permission, all rights reserved. Please do not reproduce in any form.