Of the big three middle-eastern carriers, Etihad has been suffering the most financially. The airline has resorted to significant cost cutting over the last couple of years to try to claw their way out of the red.
The airline has also been trying to increase revenue out of its existing product by charging to book certain seats, introducing a buy-on-board menu and amenities.
The airline has now announced that it will be introducing a new economy seat on 23 out of its 32 Airbus A320 family aircraft.
The new seat which are slimline seats by the UK manufacturer Acro will not feature seat back IFE screens. Instead the airline will move to a bring your own device streaming system.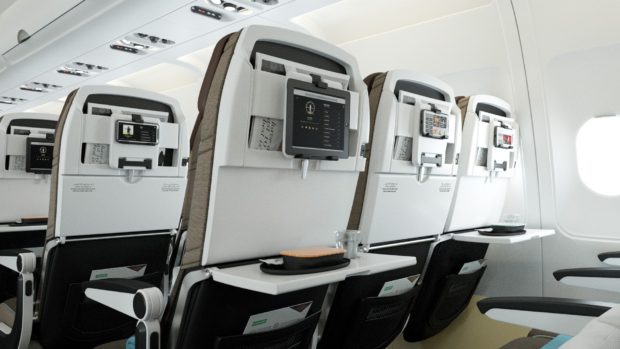 The airline has not specified what the pitch of the new seat will be instead only saying "The next-generation seats, which will maintain comfortable 'living space' in the seat area, and provide increased knee room, are cleverly designed around the guest's digital devices with fast-charging USB points and an adjustable phone and tablet holder." However, it will be safe to assume that the airline will be reducing the seat pitch and adding more seats to the cabin.
New economy meals
Etihad is also launching a new "redesigned and enhanced complimentary dining concept" economy meal service.
The main course of the core complimentary dining service is now a larger, contemporary bistro-style meal which is higher in quality, with a focus on fresh seasonal ingredients and more destination focused choices.
A new curved triangular base plate design reflects the heritage of Abu Dhabi and is made using recycled materials.
New cutlery is 85 per cent lighter, reducing aircraft weight and fuel burn.
The airline has also committed to reducing single use plastics by 80% by 2022. While the new main dish may be bigger, the overall meal appears to have been reduced from a three course to a two course meal.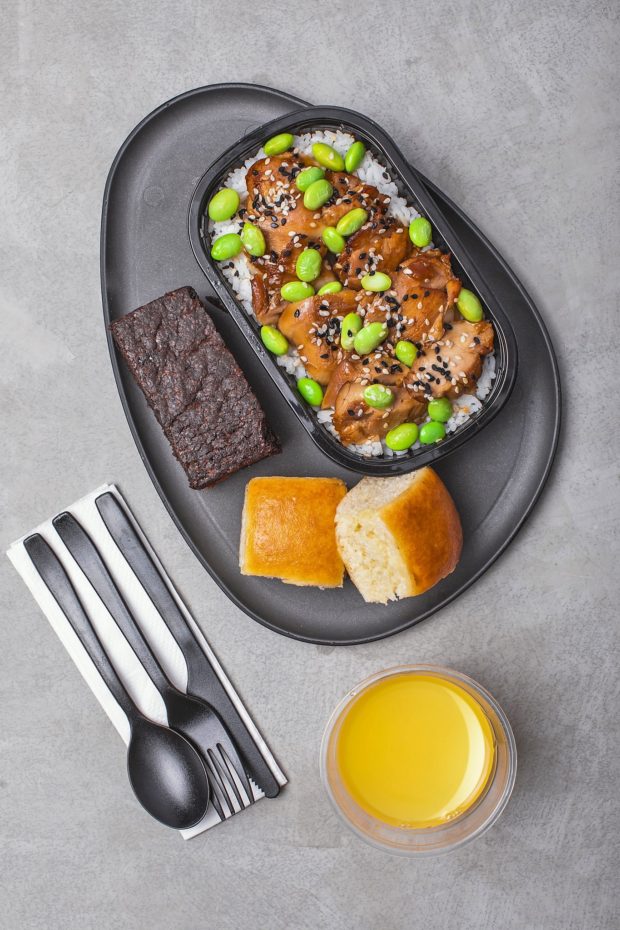 Etihad is also increasing the range of its buy on board menu:
"The significantly expanded 'Sweet or Salty' retail menu complements the core dining service with offerings including a Tapas box, hot dishes, and premium sweet and savoury snacks, all available for purchase.The selection also includes exciting options for children. The new retail service will be enhanced by partnerships with leading brands such as Bateel, Starbucks, Thorntons, Cawston Press, Heavenly, Perrier and Barebells."