Middle Eastern carrier Etihad Airways, has taken delivery of it's first Airbus A380 aircraft. The airline is the thirteenth airline to operate the A380, and the aircraft is the 150th A380 delivered by Airbus. The aircraft bearing the registration A6-APA is powered by four Engine Alliance GP7270 engines and is the first in the airline's 10 aircraft order for the type.
Etihad's A380 is configured to carry 498 guests in a four cabin setup, two passengers in The Residence by Etihad™, nine passengers in the First Apartments, 70 passengers in Business, and 417 passengers in Economy.
The airline will make its A380 debut on the popular London Heathrow route from Abu Dhabi International Airport, in December. By the end of 2015, Airbus plans to delivery four more aircraft to Etihad Airways, with the airline planing to introduce the aircraft on the Sydney and New York JFK routes.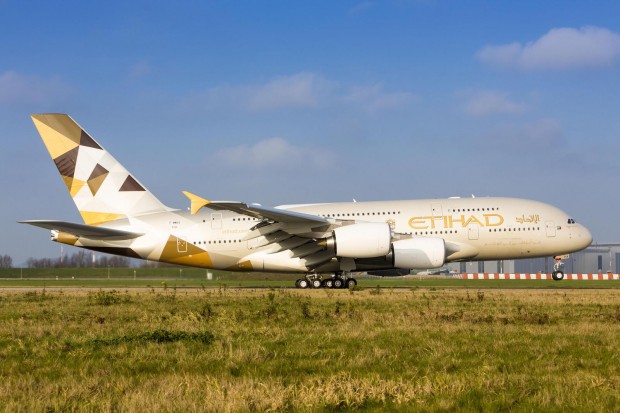 Fabrice Brégier, President and CEO, Airbus
"Since its inception, Etihad Airways has experienced exponential growth and we're pleased to have contributed to that success. I am convinced that our flagship, the A380, will provide an efficient solution to support Etihad's continued expansion,"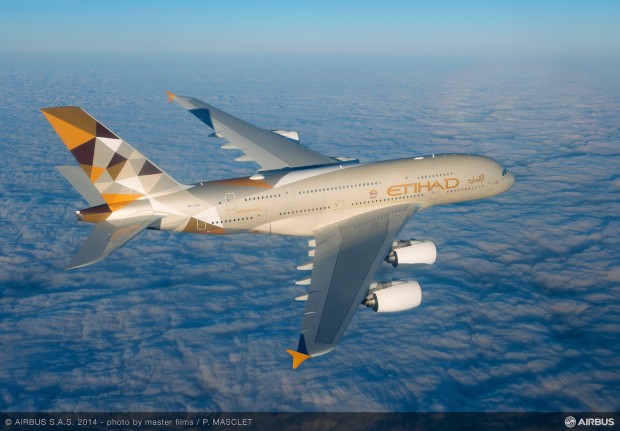 James Hogan, President and CEO, Etihad Airways
"The Etihad Airways A380 will offer a world class travel experience across all cabins. We are delighted to launch this first A380, with nine to follow, which will set a new benchmark for air travel, particularly with the introduction of the Residence by Etihad™, the only three room cabin in the sky."