Abu Dhabi-based Etihad Airways, has gone beyond over the top, and unveiled the world's first private multi-room cabin on a commercial passenger aircraft.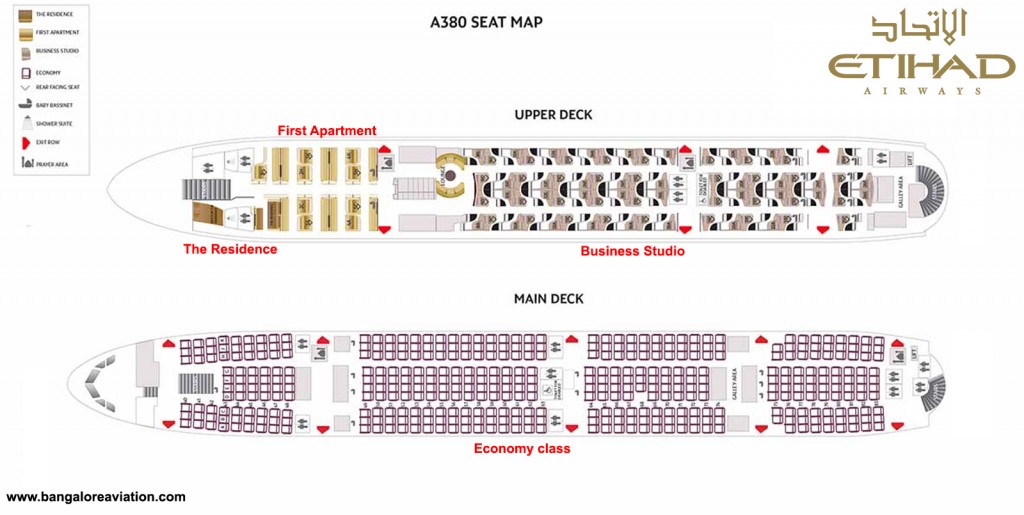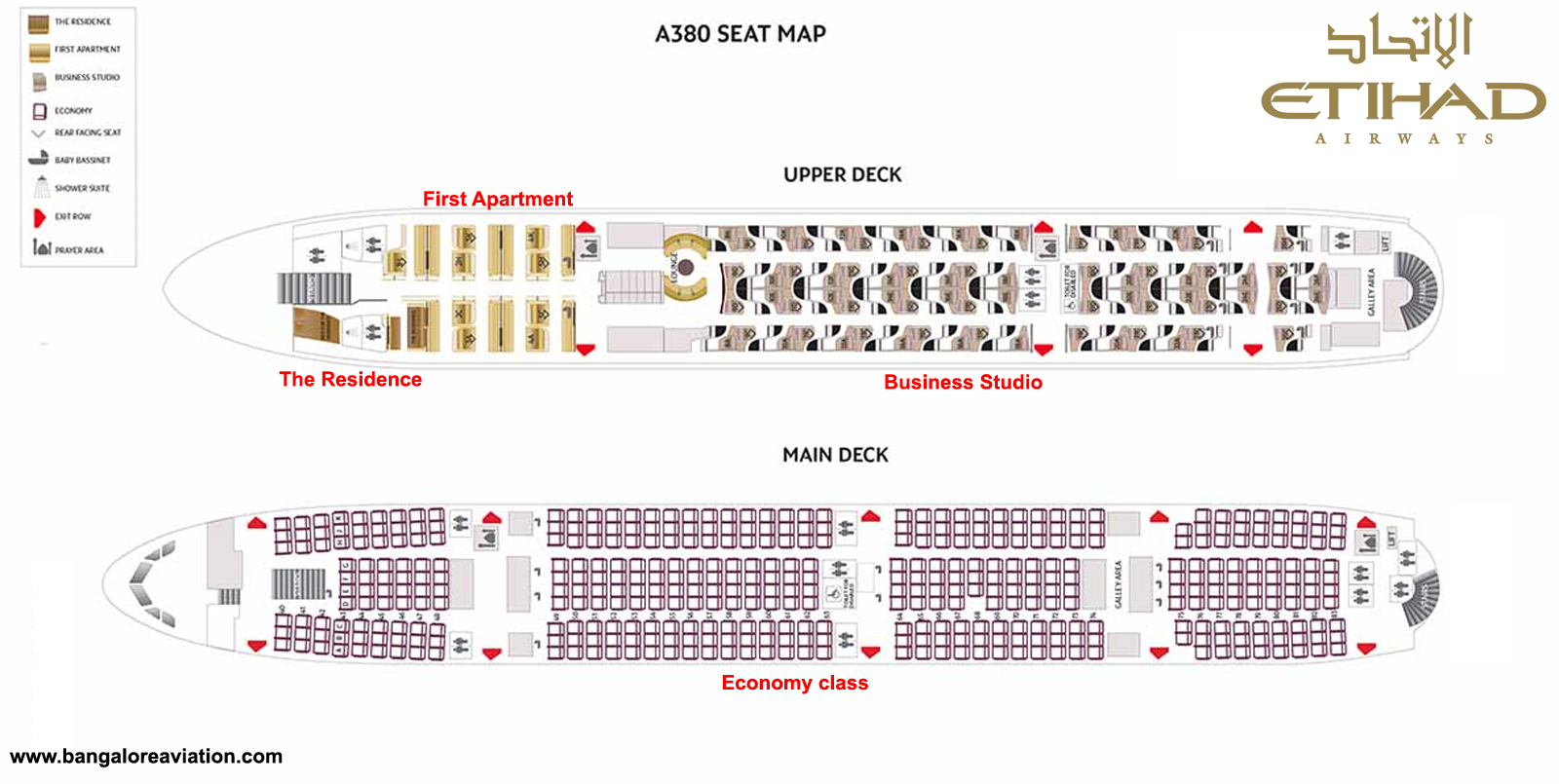 Called The Residence, the uber-luxury 125 square feet three room cabin is meant for single or double occupancy and is located in the forward upper deck of the airline's soon to be delivered Airbus A380 super-jumbos. It features a living room, a double bedroom, separate en-suite shower room, and will feature the services of a dedicated Butler trained by the Savoy Butler Academy in London. There is extensive use of exotic materials like the world famous Poltrona Frau leather which is also used in Maserati and Ferrari cars.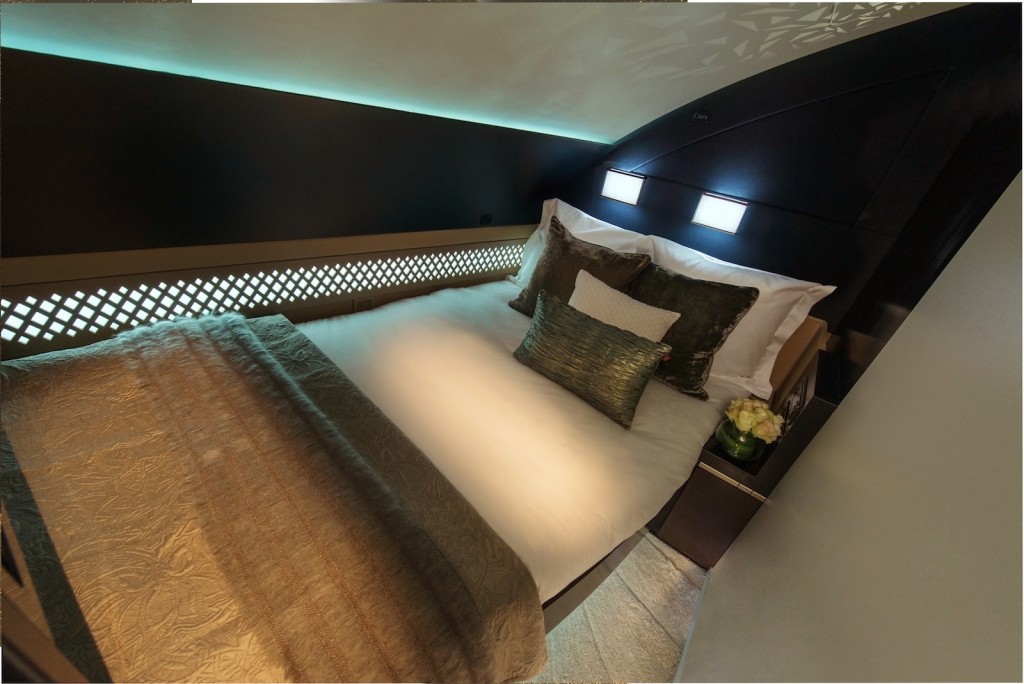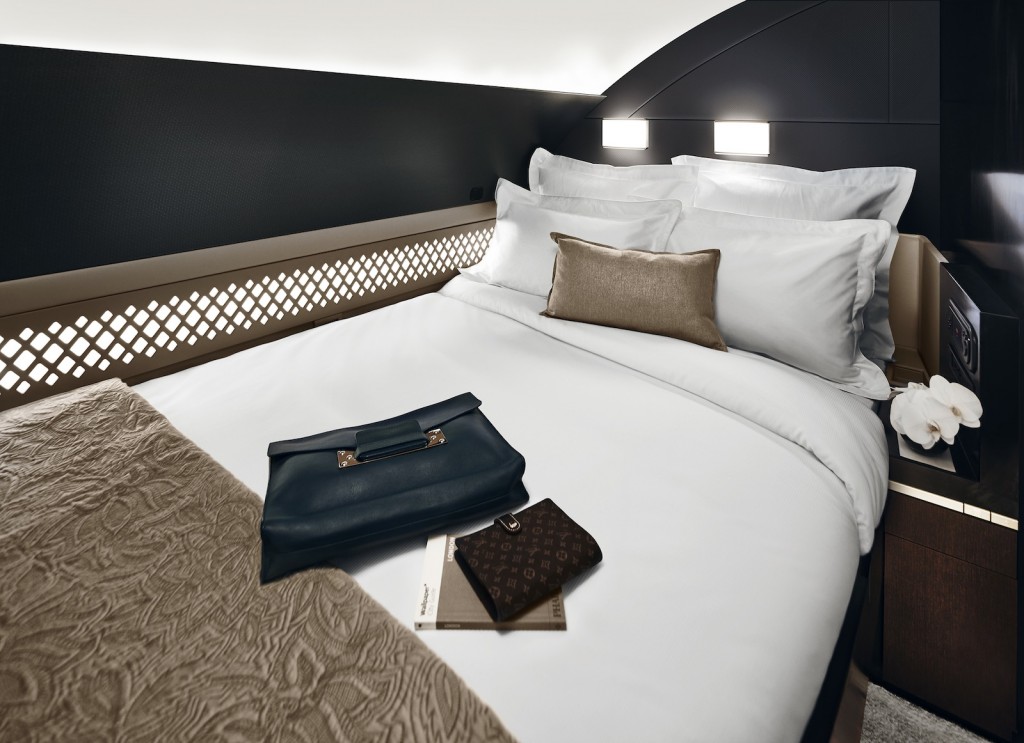 The living room is furnished with a two-seat reclining sofa, dual dining tables, a chilled mini-bar and a 32 inch LCD TV. Operations of the retractable ottoman, window shades, lighting, seating, firmness and massage functions are via a touchscreen control unit. A door and passageway separate the living room from the master bedroom and the ensuite shower room. The bedroom features an 82 inch long double bed with custom-made mattress, bedside unit, wardrobe, and under-bed stowage along with a 27 inch LCD TV.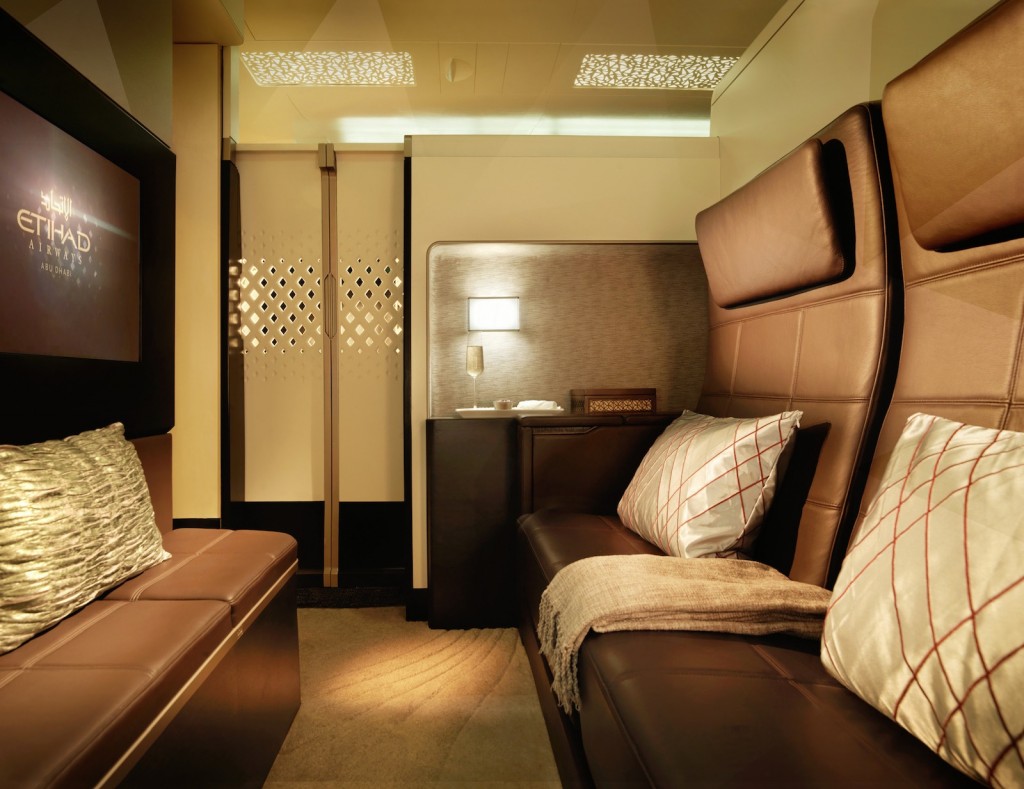 The Residence is Wi-Fi enabled with a full communications suite featuring broadband with internet mobile and data capability, Live TV, HDMI, AC power outlets and USB ports. The IFE AVOD is the latest Panasonic eX3 system with video touch-screens.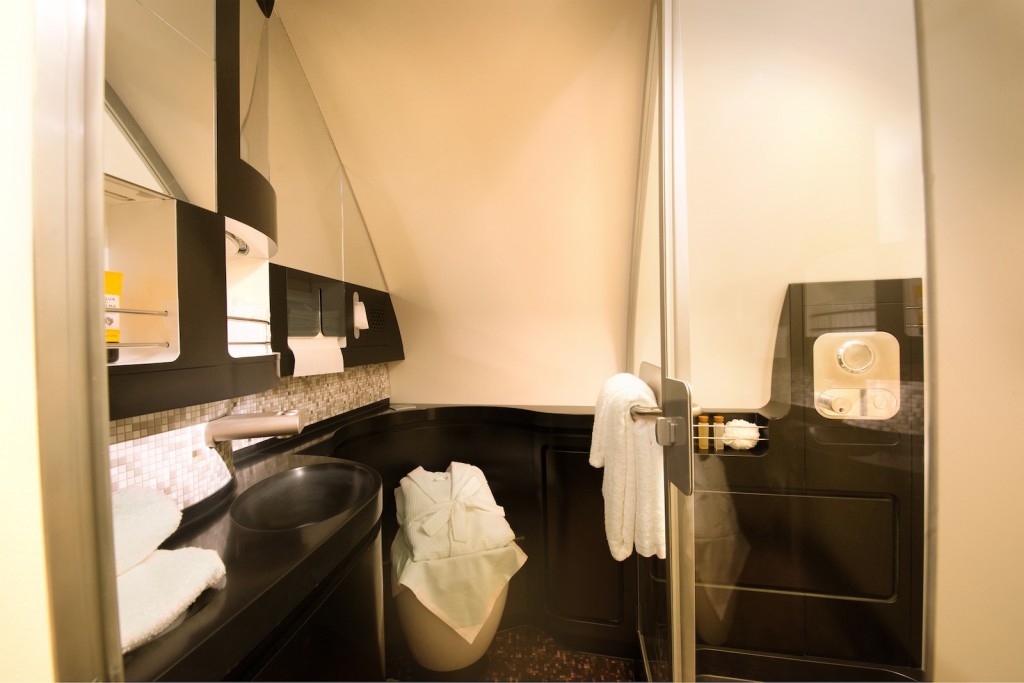 Passengers of The Residence will have a dedicated VIP Concierge team to discretely handle all aspects of the flight experience, including booking luxury limousine transfers, check-in, and custom menu planning.
[bsu_youtube_advanced url="http://www.youtube.com/watch?v=TLZ2iDLPcxw" width="640″ height="360″ controls="alt" autohide="yes" showinfo="no" rel="no" modestbranding="yes" theme="light"]
Tomorrow we will detail the luxurious First Apartment cabin on Etihad's A380s. Stay tuned.