European airframer Airbus closed out the second month of 2019 with four orders and 103 cancellations.
The orders were for four Airbus A220's from Pacific Ocean carrier Air Vanuatu.
Cancellations in February included 42 A350s of Etihad Airways and 25 A320s of now-bankrupt carrier Germania. The month also featured 23 cancellations for the A380 after Airbus announced the closure of the program.
Airbus has not yet recorded the cancellation of Emirates 39 A380s indicating it will do so when the deal is finalized, which included the airframers first major order for the year for 30 A350s and 40 A330neos.
Deliveries
Airbus delivered a total of 49 aircraft in Febrary 2019 to 33 customers.
Family-wise Deliveries
A220 family
Three A220's were delivered in Febrary with two A220-200s to Delta and one A220-300 to Korean Air.

A320 family
Airbus delivered a total of 36 A320 family aircraft in Ferbruary 2019.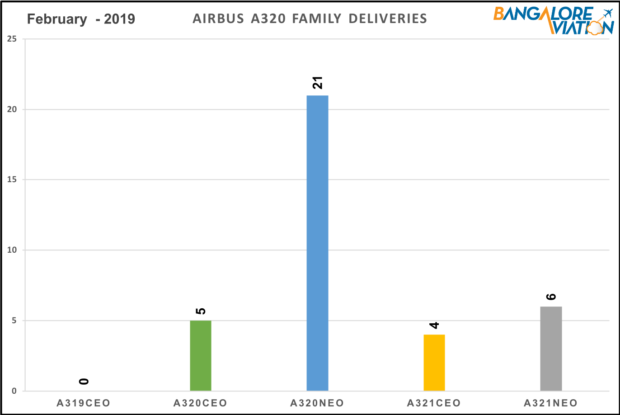 A330 family
Airbus delivered one A330-200 to it's defence division for tanker conversion.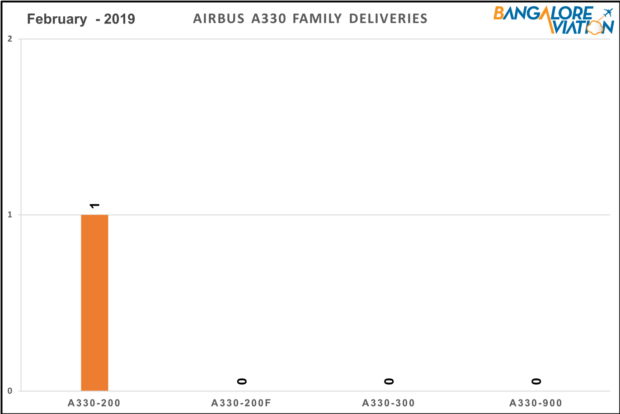 A350 family
Nine A350's were delivered with A50-900s to Singapore Airlines, Finnair, Philippines Airlines, Vietnam Airlines, China Eastern, Delta and Air China. A single A350-1000 was delivered to Cathay Pacific.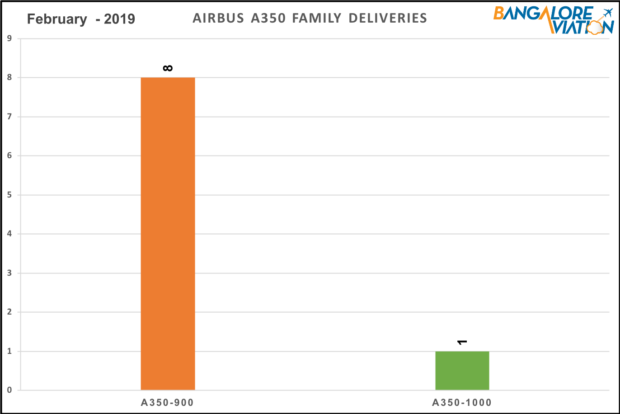 Total Airbus Deliveries – February 2019
The above charts reflect figures reported by the manufacturer in their orders and deliveries books, it does not reflect orders that have been announced but not finalized.