Earlier this week, Turkey's leading low cost carrier, Pegasus Airlines, became the first airline to fly the Airbus A320neo powered by CFM International's LEAP-1A engines, and the fourth airline globally, after launch customer Deutsche Lufthansa and India's IndiGo and GoAir.
This is the first of the up to 100 A320neo (new engine option) the airline had ordered back in 2012. Till then Pegasus was a Boeing customer. Pegasus Airlines along with Airbus and CFM top management and employees celebrated the delivery in a private ceremony at Airbus' site in Hamburg on Tuesday, July 19.
LEAP narrows the gap with GTF
The first three airlines to take deliveries of the A320neo, Lufthansa, IndiGo, and GoAir, have chosen the Pratt & Whitney PurePower PW1127 Geared Turbo Fan (GTF) engine. The LEAP engine was about one year behind the GTF, but has narrowed the gap due to the technical issues affecting the GTF. Original launch customer Qatar Airways has refused to take delivery of its GTF powered A320neos till the technical issues are completely sorted out. The largest customer for the CFM powered A320neos is AirAsia.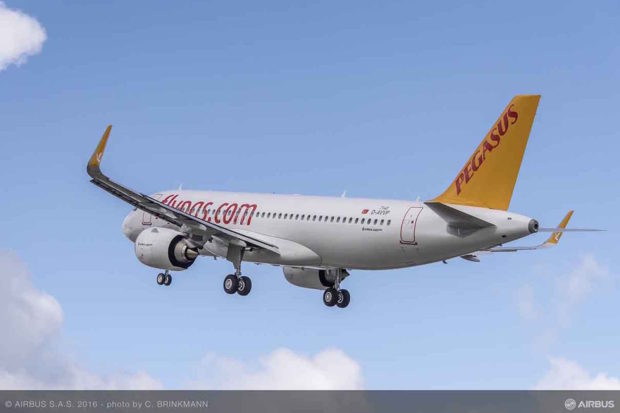 The CFM LEAP 1-B engines will power all the 737 MAX, Boeing's response to the A320neo.
With the Bombardier CS100 recently entering revenue service with launch customer SWISS, now the game in the narrow body market is truly afoot.
Interesting times lie ahead. Stay tuned.
As usual your thoughts are always welcome via a comment.