European airframer Airbus has announced 22nd December 2014 as the delivery date of it's first Airbus A350-900 to Qatar Airways. The airline had been scheduled to take delivery of the new widebody jet on the 13th of December, but had indefinitely postponed the delivery without any official explanation.
The airline has a history of late deliveries, many of which are attributed to demanding standards of the airline's CEO Akbar al Baker. Earlier this year Qatar's first Airbus A380 delivery was delayed by three months due to problems with the quality and fit of the interiors of the aircraft.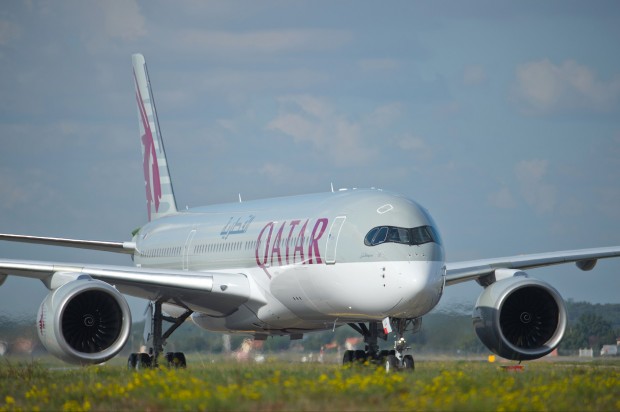 Qatar Airways will be the launch customer for the A350 family and has a total of 80 A350 XWB family aircraft on order, which includes 43 A350-900s and 37 of the longer-fuselage A350-1000 versions. The carrier plans to commence commercial service with the A350 XWB between Doha, Qatar and Frankfurt, Germany in January.
If the airline takes delivery of the aircraft on the 22nd of December, a live feed will be available on this site.