Russian national carrier Aeroflot, has taken delivery of its first A320 aircraft equipped with Sharklets, the new wing tip devices.
Aeroflot's A320, powered by CFM56 engines, features a two class cabin, seating 158 passengers with right seats in business class and 150 in economy. The aircraft is named after a famous Russian chemist Alexander Butlerov.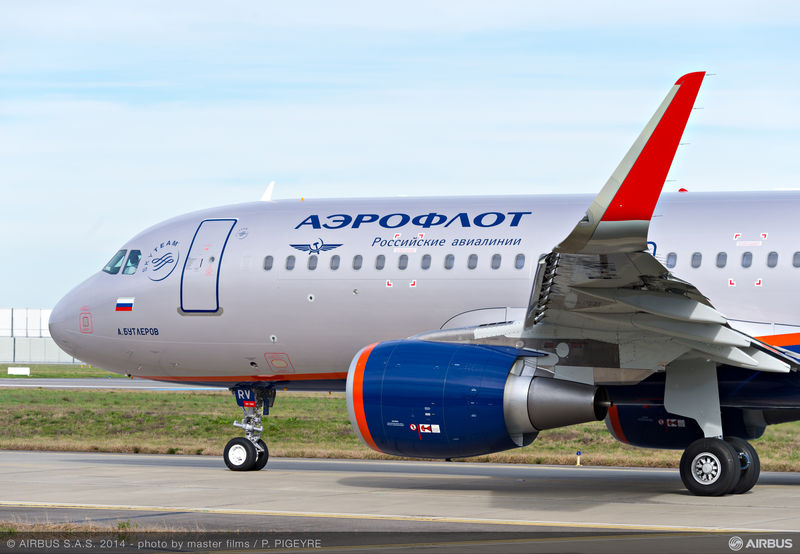 Aeroflot was the first airline in Russia to operate the A310, with an entry into service in 1992, as well as the first to operate the A320 Family in 2003. The airline is operating the biggest Airbus fleet in the region with 90 A320 Family aircraft and 22 A330 Family aircraft.