AMR Corporation (NYSE: AMR), the parent company of American Airlines and American Eagle, today announced the largest order in aviation history of 460 narrow-body single aisle jet aircraft with another 465 on option. This tops the recent record setting orders of 180 Airbus A320 family aircraft by India's IndiGo, and 200 A320neo aircraft by Malaysia's AirAsia. The deliveries will commence in 2013 and run through 2022.
The carrier has firm plans to acquire 260 A320 family aircraft from Airbus and 200 737 family aircraft from Boeing. The carrier has options with Boeing for another 100 737 family aircraft and with Airbus for an additional 365 A320 family aircraft. The new aircraft will see American to transition four Boeing fleet types (MD-80, 737-800, 757 and 767-200) to two (the 737 and the A320 families) which are also expected to offer significant commonality benefits within each family.
American has broken its long time exclusive loyalty to US airframer Boeing by giving a larger part of its order to their arch-rival, Europe's Airbus S.A.S. A major reason for this decision is the availability of the highly fuel efficient neo (new engine option) version of the A320. This order is a wake-up call for Boeing which has finally shaken off its complacency and appears to have finally ended the speculation, at least for now, of whether to re-engine the venerable 737 or develop a new aircraft.
The contract with Airbus is for 130 each of the "classic" and neo (new engine option) versions of the A320 family aircraft i.e. A319s, A320s and A321s. All 260 aircraft will feature the new blended fuel-saving wingtip devices known as Sharklets. The airline will commence taking the classic versions by 2013 and the neo versions by 2017. The contract provides full flexibility to American allowing it to choose aircraft types. The A321neo is seen as a fuel efficient next generation replacement for the carrier's ageing workhorse, the Boeing 757 fleet and can be expected in large numbers.
Under the agreement with Boeing, American plans to acquire a total of 200 aircraft from the 737 family in addition to its existing orders. 100 additional current 737NG family with flexibility to choose between the 737-700, 737-800, or 737-900ER. American also intends to order 100 of Boeing's expected re-engined evolution of the 737NG which as per FlightBlogger Jon Ostrower is expected to be formally launched in the fourth quarter of this year.
American also will benefit from approximately $13 billion of committed financing provided by the manufacturers through lease transactions that will help maximize balance sheet flexibility and reduce risk. The financing fully covers the first 230 deliveries.
The carrier has selected CFM International's LEAP-X engines for both Boeing and Airbus aircraft families.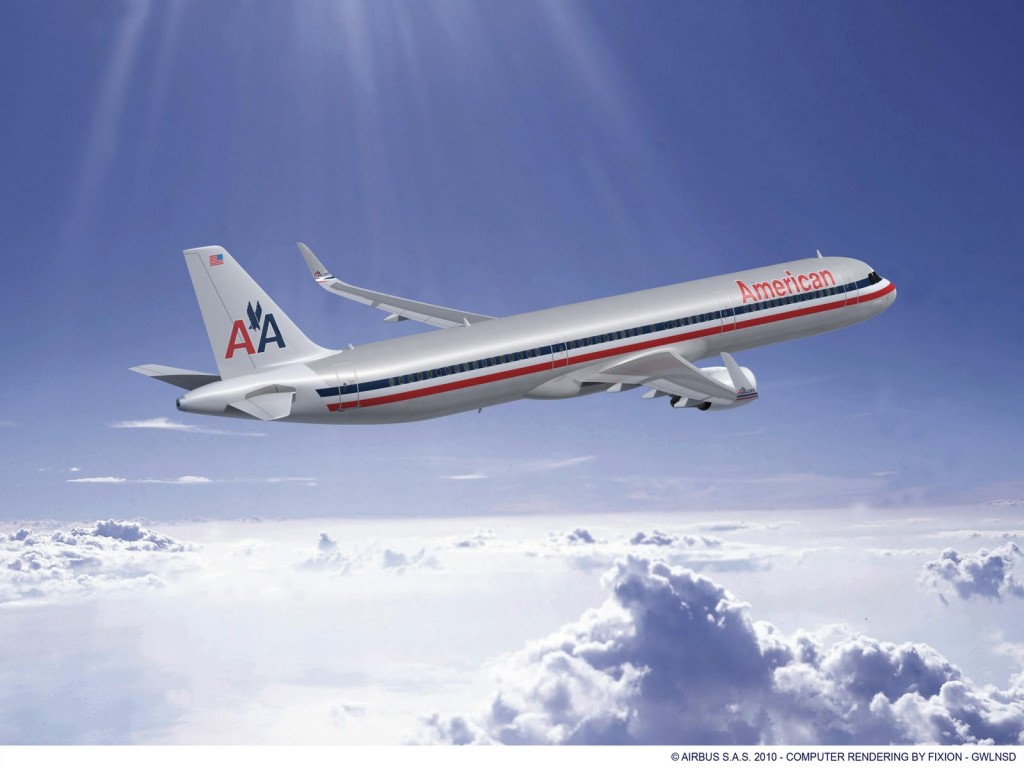 The 737 and A320 families offer significant cost reduction opportunities in replacing American's older fleet, the new aircraft are expected to offer a 35% reduction in fuel cost per seat versus the MD-80, 12% versus the 757 and 15% 767-200.
In 2009 and 2010, American took delivery of 76 Boeing 737-800s equipped with the new Sky Interior and has another 54 aircraft which will enter their fleet between 2011 and 2013 in addition to this order. American also has firm orders with Boeing for eight 777-300ERs due for delivery in 2012~2013, 42 787 Dreamliners to be delivered starting late 2014, and seven 777-200s scheduled for delivery in 2013~2016.
Meeting the ordered and expected demand
With the A320neo order book now at 1000+ aircraft, the early adopters will monopolise production slots. IAG's Addison Schonland has written a great analysis on the impact on fleet planners at American's major competitors like United, Delta, and Southwest. He also opines that Airbus may convert the planned A330 tanker assembly line in Alabama, USA to an A320 line to reach the required production volumes.