Driven by rising fuel costs, growing environmental legislation, and shrinking margins, airlines from across the world have sent a clear message to airplane manufacturers by ordering massive numbers of the fuel efficient A320neo.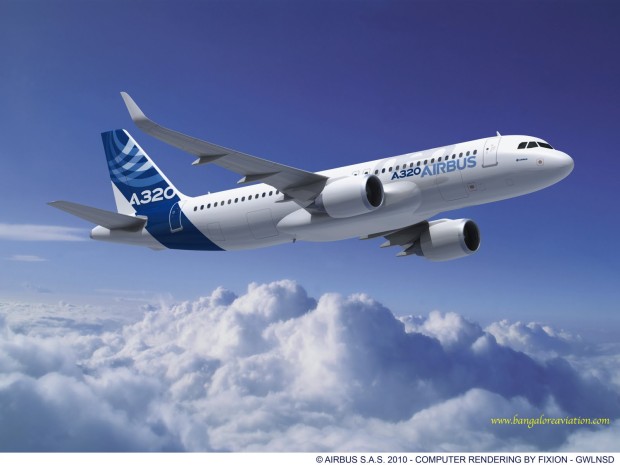 neo which stands for New Engine Option is a re-engined version of the single aisle Airbus A320 family aircraft equipped with new engines from Pratt and Whitney and CFM that are 15% more fuel efficient than current models, with deliveries commencing from 2015.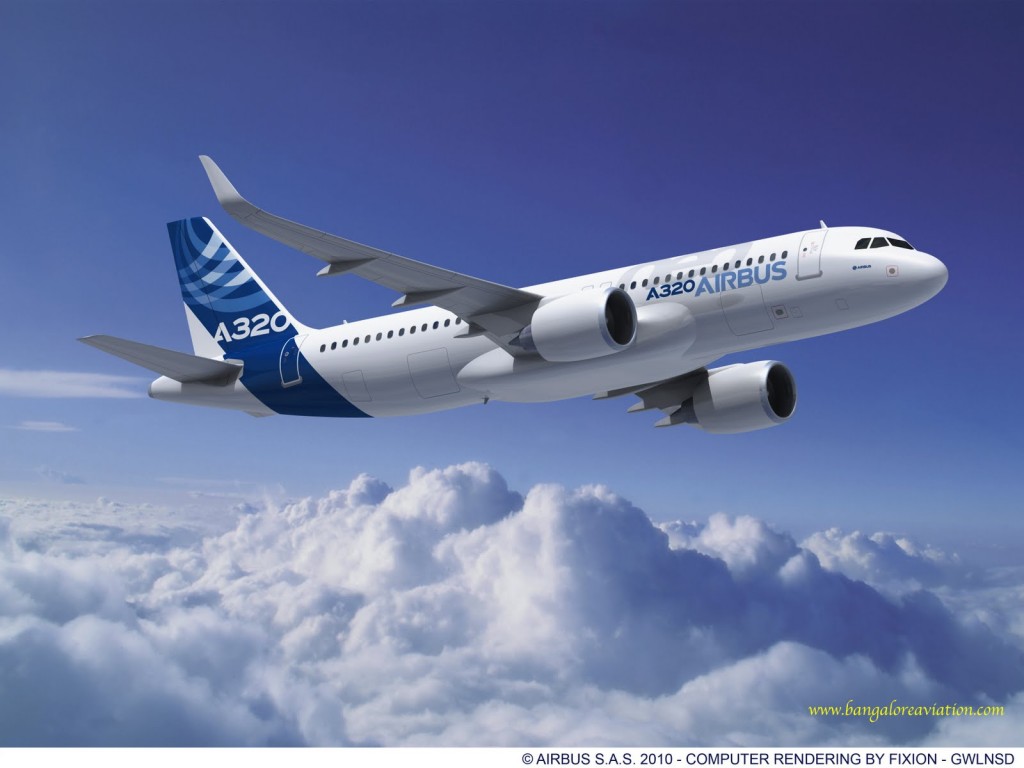 Last year, when Airbus President and CEO Tom Enders visited India, the Airbus board had not yet taken a decision on whether to offer the neo. In my discussions with him, I could sense a hesitation at the board level of Airbus S.A.S., not by the concept, but on the impact on the airframer; whether Airbus would be able to devote adequate resources to both the A320neo and the upcoming A350XWB.
At this year's Paris Air Show (PAS11) 667 of the total 730 orders announced by Airbus were for the A320neo family.
With the unprecedented volume of A320neo orders and commitments announced during this week's Paris Air Show validating Airbus' decision to launch this enhanced option, the board's doubts though, may come back to haunt the production team which will now have to deliver the massive orders booked. As Enders says
"With over 1,000 commitments just half a year after launch our A320neo is a real bestseller," "I have to admit, I largely underestimated the market demand for neo before this show."
Pressure on Boeing
This bonanza for Airbus, clearly puts pressure on rival Boeing, maker of the A320 competitor, the 737, who has been mulling whether to offer a re-engined version of the aircraft for delivery in a few years, or to develop an entirely new design of aircraft which will be available for delivery early next decade.
The re-engining of the Boeing 737 is not as easy since it sits much closer to the ground, but Boeing can no longer sit and watch, Boeing has to respond. Even fiercely loyal customers like American Airlines are mulling the induction of the A320neo in to their fleet. In the past, Boeing executives have said they expect to decide on the company's future single-aisle strategy by the end of this year.
Asian low cost carriers dominate the A320neo order show
Three large orders came from Asian low cost carriers. India's IndiGo firmed up a previous world record memorandum of understanding for 150 A320neo and 30 A320s to be powered by Pratt and Whitney's PurePower PW110G Geared Turbo Fan. GoAir placed a firm order for 72 A320neo, and the world's largest order in history came from Malaysia's AirAsia which placed an order for 200 A320neos to be powered by CFM International's new LEAP-X engines.
Some of the other A320neo family orders and MOU's announed at PAS11
JetBlue signed a memorandum of understanding (MOU) for 40 A320neos
Garuda Indonesia signed a memorandum of understanding (MOU) for 10 A320neos
CIT Corp. signed a memorandum of understanding (MOU) for 50 A320neos
TransAsia Airways placed a firm order for six A321neos
Air Lease Corporation signed a memorandum of understanding (MOU) for 50 A320neo
SAS Scandanavia placed a firm order for 30 A320neo family aircraft
GE Capital Aviation Services (GECAS) placed a firm order for 60 A320neo aircraft
AviancaTaca of Colombia, which includes subsidiary AeroGal of Ecuador, has signed a Memorandum of Understanding (MoU) for 33 A320neo
Republic Airways Holdings, Inc., the parent company of U.S.-based Frontier Airlines signed a memorandum of understanding (MOU) for 40 A320neoand 40 A319neo all powered by CFM International's LEAP-X engine. They will become the launch customer of the A319neo
LAN Airlines, Chile, placed a firm order for 20 A320neo
ALAFCO, Kuwait, has signed an agreement for 30 Airbus A320neo