Virgin Atlantic has announced its plan for their "post-Covid19 future". The airline expects that demand will take three years to return to post corona levels and that it will have to reshape and resize its business to adapt.
The CEO of Virgin Atlantic Shai Weiss commented "We have weathered many storms since our first flight 36 years ago, but none has been as devastating as Covid-19 and the associated loss of life and livelihood for so many. However, to safeguard our future and emerge a sustainably profitable business, now is the time for further action to reduce our costs, preserve cash and to protect as many jobs as possible. It is crucial that we return to profitability in 2021."
To this end, Virgin is planning to make significant cuts in its operation.
Virgin Atlantic will leave London Gatwick
Virgin operates out of three airports in the United Kingdom – London Heathrow, London Gatwick and Manchester. Like rival British Airways, the flights out of Gatwick are primarily operated to leisure destinations.
The airline will be withdrawing from Gatwick and operating its London flights exclusively out of Heathrow. Virgin notes that they would like to retain their slots at Gatwick so it can return in line with customer demand.
With reports that British Airways is also considering cutting its Gatwick operations, the news will be unwelcome for the airport operator.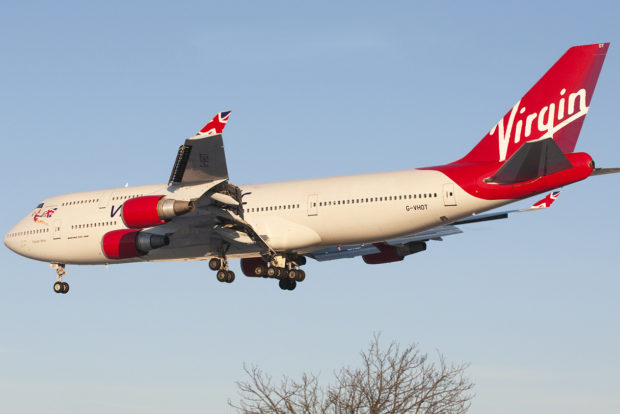 Virgin Atlantic will retire its 747s and A330-200s
Virgin will retire its fleet of seven Boeing 747-400s effective immediately. It will also retire its four Airbus A330-200s in early 2022.
The resulting fleet in 2022, will be 36 aircraft comprising of Boeing 787-9s, Airbus A330-300s and A350-1000s.
Virgin Atlantic will lay of 3,150 people
Lastly, Virgin Atlantic plans to lay off 3,150 people across all functions. The airline employees around 10,000 people, so this represents a significant reduction.
The company has begun a company-wide 45-day consultation period with unions BALPA and Unite. BALPA General Secretary Brian Strutton said, "Our members and all staff in Virgin Atlantic will be shocked by the scale of this bombshell. We will be challenging Virgin very hard to justify this."
Summary
Virgin like other airlines expects it will be some time before demand rises to earlier levels. However, even with the aircraft retirements and job cuts, the airline is still in a difficult position while it tries to raise funds in this difficult environment.