The majority of the global aircraft fleet is grounded at the moment and airlines do not expect demand to return to the pre coronavirus levels any time soon. As such, some airlines have begun longer-term planning of their fleets – in many cases accelerating the retirements of their older aircraft.
American is retiring it's Embraer 190s, 76 Boeing 737-800s, its entire 757 and 767 fleets and Airbus A330-300 fleet
Qantas and KLM retired their Boeing 747-400 fleets.
Lufthansa's executive board has stated that "it will take months until the global travel restrictions are completely lifted and years until the worldwide demand for air travel returns to pre-crisis levels."

Lufthansa will retire 32 aircraft
Based on this demand reduction, Lufthansa will be retiring the following aircraft:
Six A380s out of the 14 fleet – these aircarft were already scheduled for sale to Airbus in 2022.
Seven A340-600s out of the 17 fleet – due to environmental and economic disadvantages.
Five Boeing 747-400s out of the 13 fleet – due to environmental and economic disadvantages.
11 A320s out of the 96 fleet
The three Airbus A340-300 of Lufthansa Cityline will also be retired. The carrier operated flights to long-haul tourist destinations.
Eurowings will also see a reduction, Germanwings will be discontinued.
Ten Airbus A320s will be retired.
Eurowings long-haul which is run under the commercial responsibility of Lufthansa will be reduced. The extent of the reduction has not been defined.
Germanwings flight operations will be discontinued and remaining operations will be consolidated under Eurowings.
Swiss and Austrian will also see reductions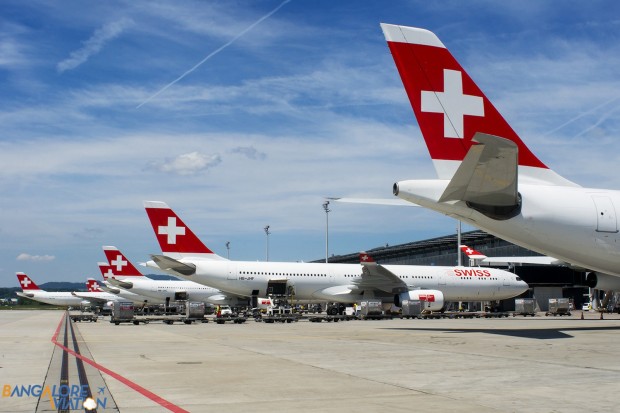 It has also been announced that Austrian and Swiss will also be reducing their fleets
"by delaying deliveries of new short haul aircraft and consider early phase-outs of older aircraft".
While no other details of this reduction have been shared yet, the likely candidates for reduction will be Swiss' Airbus A340-300 and Austrian's Boeing 767 fleets.
Lufthansa Group has already terminated most of its wet lease agreements and will be reducing capacity at its hubs in Frankfurt and Munich.