In a surprise move, Indigo announced an increase in cancellation and change fees. These will be effective as of June 27th. The airline added that for domestic bookings, customers can make any changes or cancellations free of charge within 24 hours of booking, if booked at least 7 days before the travel dates. This is largely to comply with the passenger charter. A list of the increased fees is as below:
Sector
Cancellation fee
Change Fee
Number of Days
0-3 Days
4 and above
0-3 Days
4 and above
Domestic
INR 3500
INR 3000
INR 3000
INR 2500
Indian sub-continent
INR 3500
INR 3000
INR 3000
INR 2500
South east, middle east and rest of Asia destination
INR 5000
INR 4500
INR 4000
INR 3500
Europe sector – Istanbul
INR 6500
INR 6000
INR 5000
INR 4500
Europe sector Codeshare Flights
INR 6500
INR 6000
INR 5000
INR 4500
In a carefully worded statement Indigo's Chief Commercial Officer stated, "We have revised our flight cancellation and change fee effective midnight today. This will help us bring down the last-minute changes to a minimum, enabling better capacity utilization on-board. Improved processes will help us to continue providing IndiGo's on-time, courteous and hassle-free service at affordable fares."
The term "better capacity utilization on-board" and what this means operationally has left several industry stakeholders perplexed. Some also point that keeping changes to a minimum is a problem of scale as Indigo is getting volumes of change and cancellation requests that keep going up as capacity ramps up. Ironically, during monsoon season where delays are extensive, the increase in change fees will adversely affect travelers.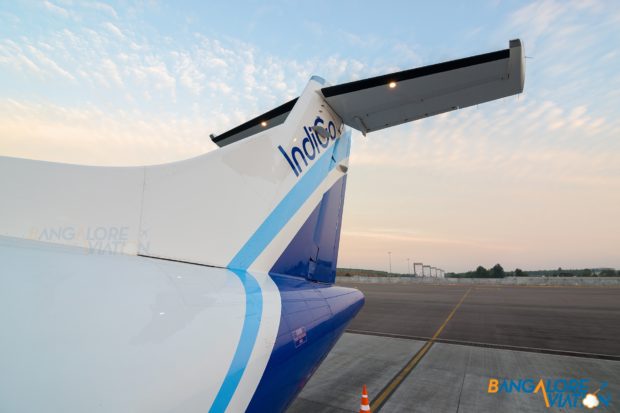 The announcement is interesting as it comes during a time when demand starts to dip. Traditionally, July through September coincides with the monsoon and is the weakest period for airlines. This is also the time when airlines resort to multiple fare sales to shore up demand. In this context, the move by Indigo is aimed at two outcomes. The first one is a pure revenue outcome given that these fees make up a large portion of the ancillary base. The second one, and perhaps more interesting, is to drive more travellers towards the flexi-fares which have a higher base fare but with flexibility built in.
Industry sources also reveal that this step was necessary as there has been a slowdown in demand. So the airline is compelled to search for other revenue measures – this being one of them.
Overall, with Indigo now commanding a fifty percent marketshare, it now sets the agenda. It is likely that other airlines will follow suit.