Bangalore's Kempegowda International Airport is trying to become India's first fully biometric airport by the end of next year.
Under this system, a passenger enters their Aadhaar UID number when booking their travel. The passenger can enter the airport, check-in, pass through security, and board the aircraft using their stored biometric information like fingerprints. There will be no need for paper tickets or boarding passes nor the need for a physical identification document. This will apply to domestic travel. For international travel a passport is still required.
As per a series of tweets here, here and here by airport worker Sandeep Rao, the airport has successfully conducted trials of its Aadhaar Enabled Entry and Biometric Boarding System (AEEBBS).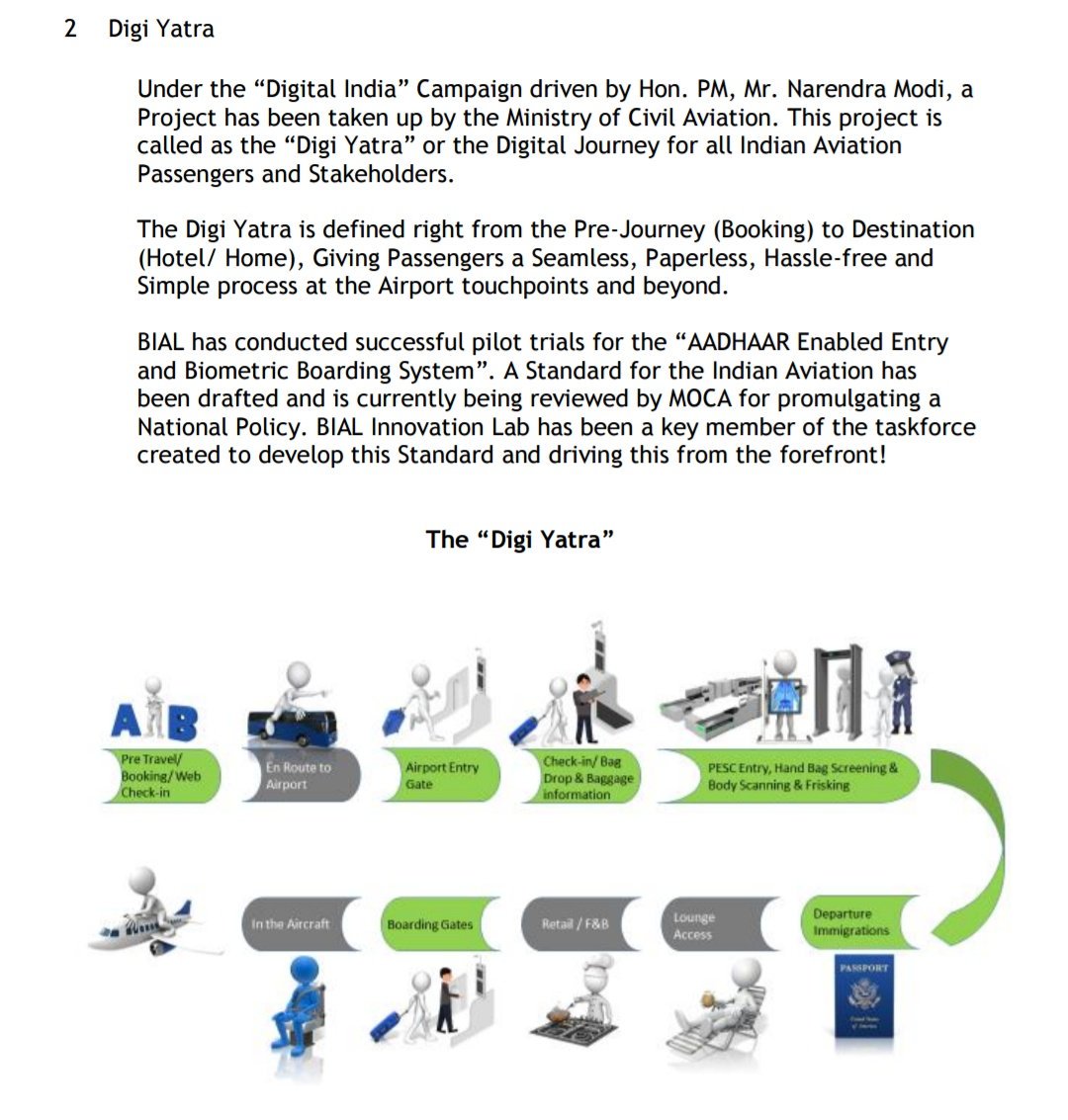 The airport already has electronic gates that underwent trials in May this year. We shall attempt to find out the results and implementation of that project.
Time-table for AEEBBS
The system is ready for full deployment with a target completion date of end 2018. The BIAL Innovation Lab (BAL) is working with the Ministry of Civil Aviation who is developing a national policy on biometric enabled airport entry and boarding.
Seamless passage
The challenge for airport operator Bengaluru International Airport Ltd., it to convince the various security agencies. If they are successful, it will be a seamless and swift experience. Bengaluru is the centre of innovation in India, and it is natural that the airport adopt the latest technologies.
Additional identity verification
Adopting biometric identification will also add more security in the travel process. Today, for domestic travel within India, identity is verified when the passenger enters the airport. On rare occasion airlines verify identity at check-in. Identity is not verified against the boarding pass, either at the time of security check or at aircraft boarding.
Benefits of biometric entry and boarding system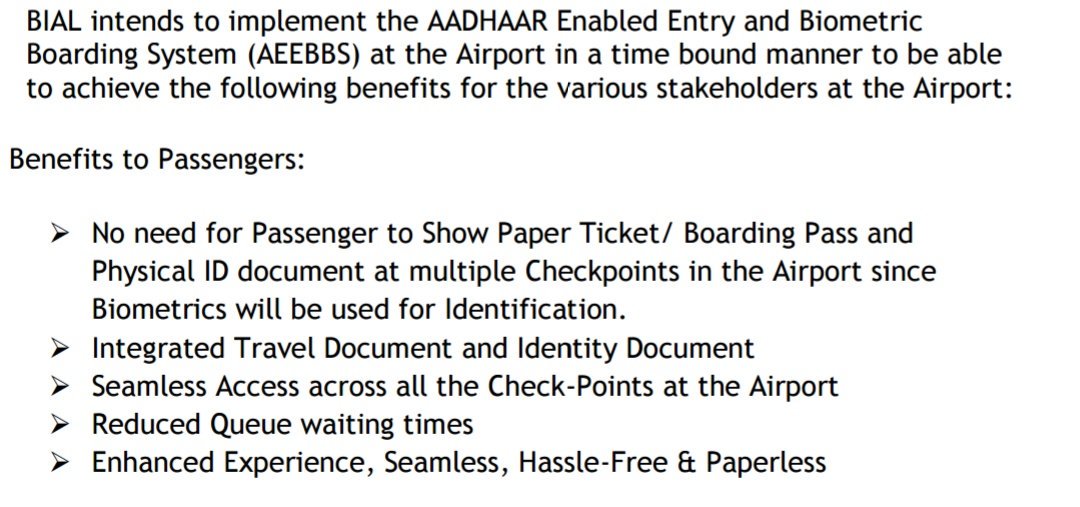 Share your thoughts
What are your thoughts on these developments? Do you think this project will be a success? Even today, the CISF is required to demand paper boarding passes as they need to stamp them to prove you have crossed security. What about the right to privacy? What safeguards will be in place?
Write a comment.