Gurugram based low fare carrier SpiceJet is the first airline to use the new electronic board gates at the Kempegowda airport in Bangalore.
Spicejet's departure control system is integrated with the e-Gates and allows passengers to board by self scanning their boarding passes, whether on paper, mobile, or smart watches. The system verifies the pass, and opens the gate is less than five seconds.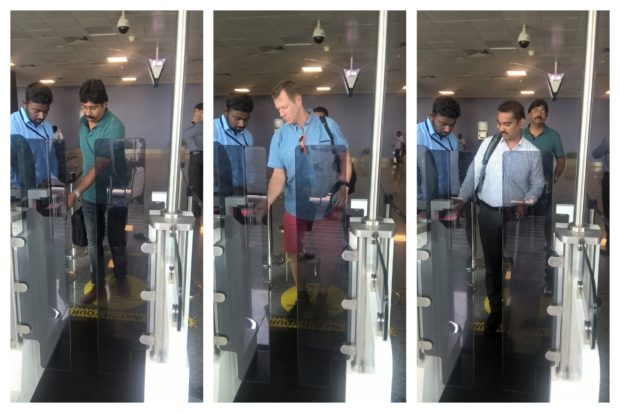 Spicejet has found that it can board planes in about eight to ten minutes more than, halving the time taken by conventional scanning, and by using just one gate.
However, it is not clear if the CISF guards still insist on a stamped boarding pass, in which case, mobile and wearable boarding passes cannot be used.