European airframer Airbus delivered the first aircraft to be produced at it's US plant in Mobile, Alabama yesterday. The aircraft an A321 for JetBlue was delivered with the entire team of Airbus employees from the American assembly line gathered to present their very first completed product.
Airbus announced it's commitment to build a single-aisle assembly line in Mobile in 2012, and less than one year later, broke ground on the $600 million facility. The plant was inaugurated in September 2015 and the first aircraft's first flight was on 21 March 2016.
Following the A321 delivery, there are currently nine other A320 family aircraft in production at the facility. Airbus anticipates delivering four aircraft per month from the Mobile plant by the end of 2017. The plant is currently building only A320 family aircraft with the Current Engine Option (CEO), but will begin producing New Engine Option (NEO) aircraft in late 2017.
John Leahy, Airbus Chief Operating Officer – Customers
"I am immensely proud to be here to participate in this first delivery from Mobile, Going from breaking ground on this facility three years ago to handing over the first Alabama-produced A321 today is an amazing accomplishment. It's a testament to how well executed this project was and how strong the teamwork has been here in Mobile and throughout Airbus. The Airbus U.S. Manufacturing Facility has brought together all the best aspects of our other assembly lines around the world, and it shows how Airbus people work hand in hand with our partners to deliver great aircraft to our customers."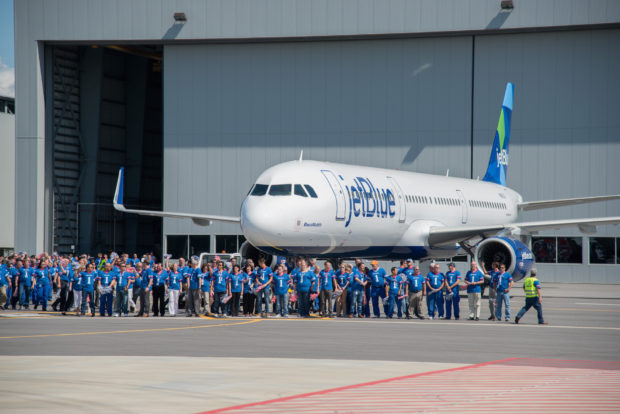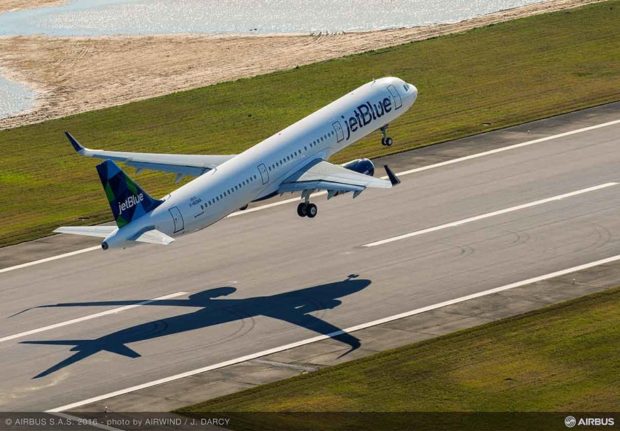 Backing the slogan "The Sun Never Sets on Airbus" – Airbus aircraft are produced around the clock at facilities in: Mobile, Alabama; Hamburg, Germany; Toulouse, France; and Tianjin, China.