Earlier this year, I was invited by Gulfstream onboard their latest and most luxurious business jet the G650.
Gulfstream is known as the Rolls-Royce of the sky and with the G650 it certainly doesn't disappoint. The Gulfstream G650 (designated as the Gulftream G VI in it's type certificate) is the companies largest aircraft till date, it is designed to transport executives on intercontinental flights in the fastest and most luxurious way possible.
The G650 is powered by two Rolls-Royce BR725 A1-12 engines. It has a range of 7000NM (12,964 KM) and a maximum operating speed of 0.925 mach.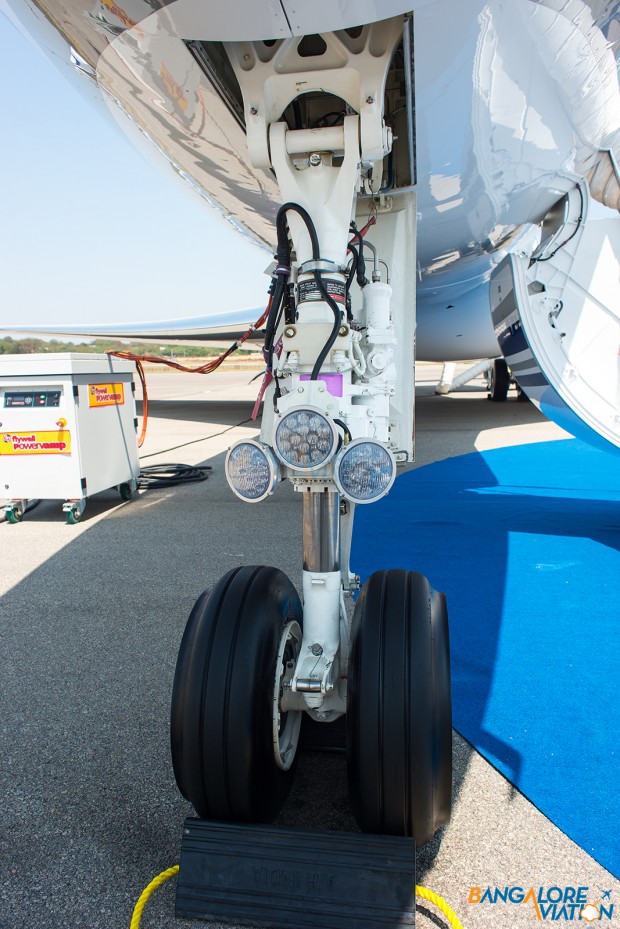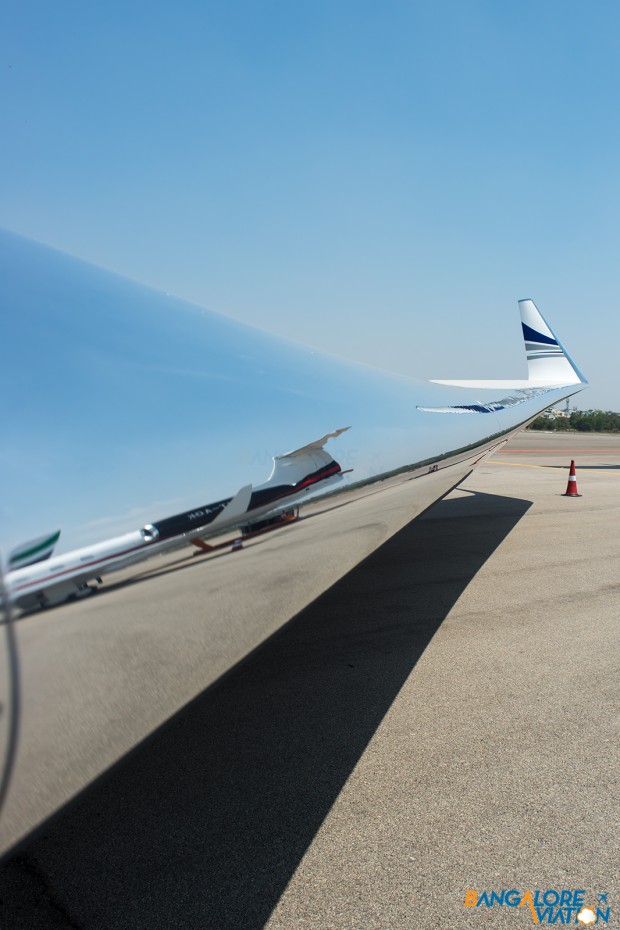 The aircraft that I went aboard was N650GD which is the fourth G650 to be constructed. It was built in 2010.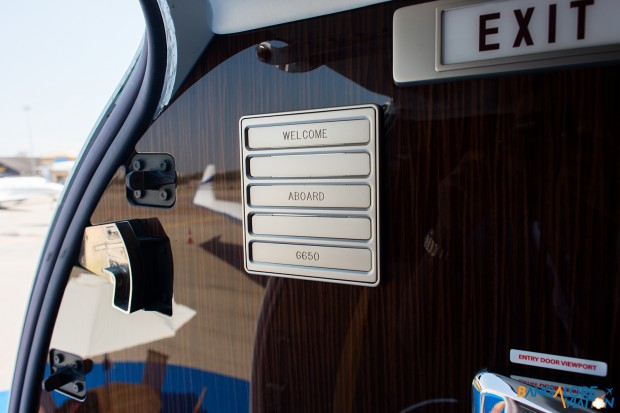 The G650 features the widest cabin in it's class at 8 and a half feet. The cabin can be configured in various layouts depending on the desires of the customer. It is typically configured to carry 16 – 18 passengers.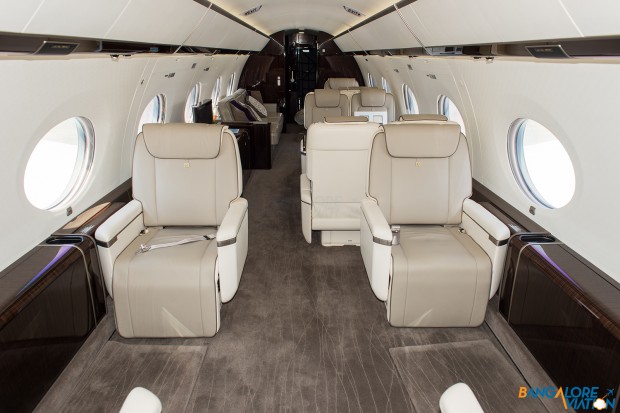 The G650 continues to use Gulfstream's signatures round windows and has 16 large windows that each measure 28 by 20.5 inches in size.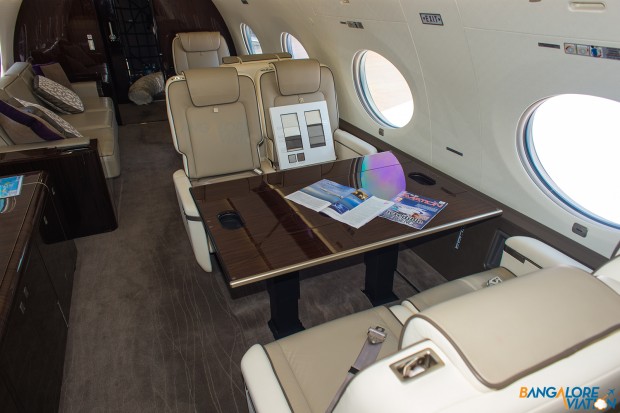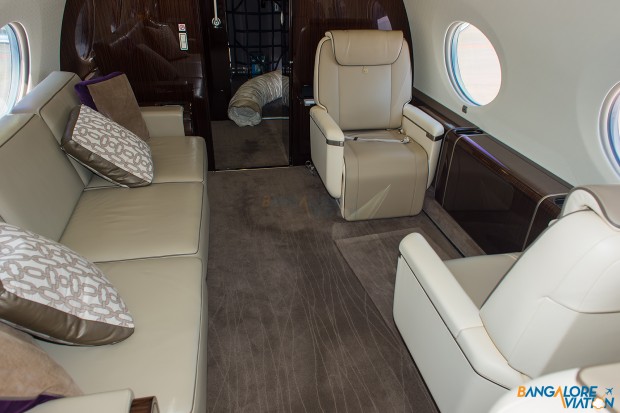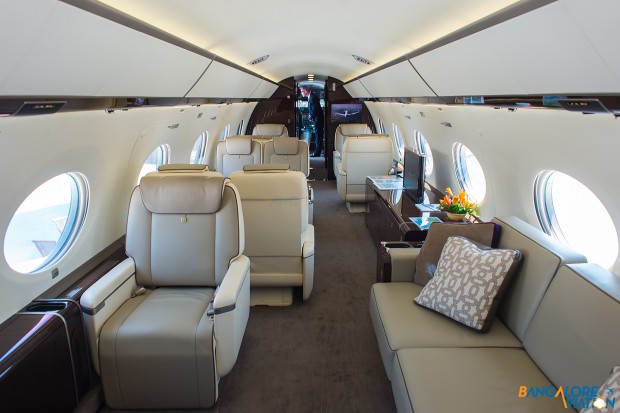 Now to the cockpit. The flight deck of the G650 features Gulfstream's Plane View II avionics suite. The aircraft is completly fly-by-wire and the cockpit features four large informational displays, two smaller displays and a HUD (Heads up display) for the captain from Honeywell.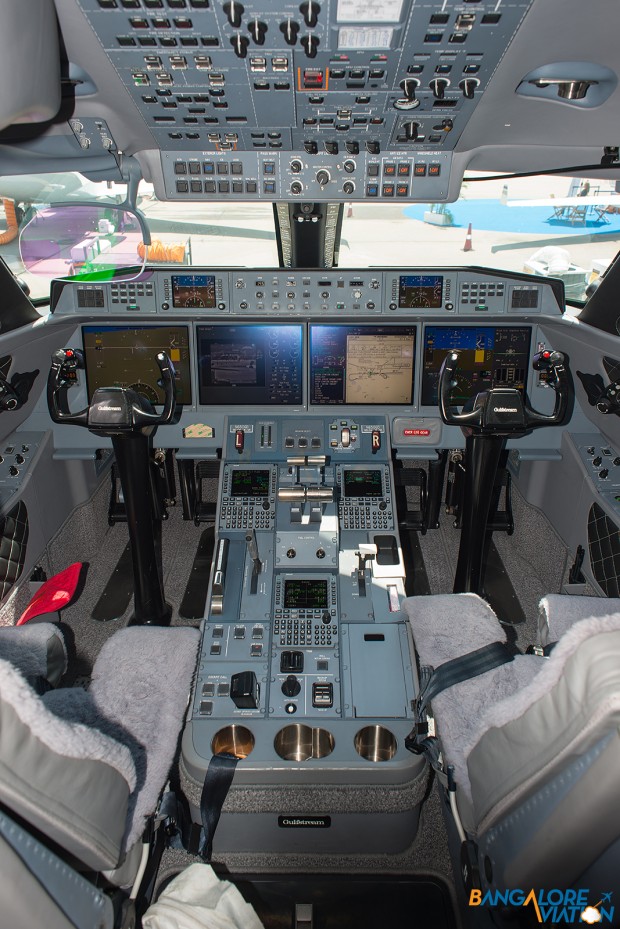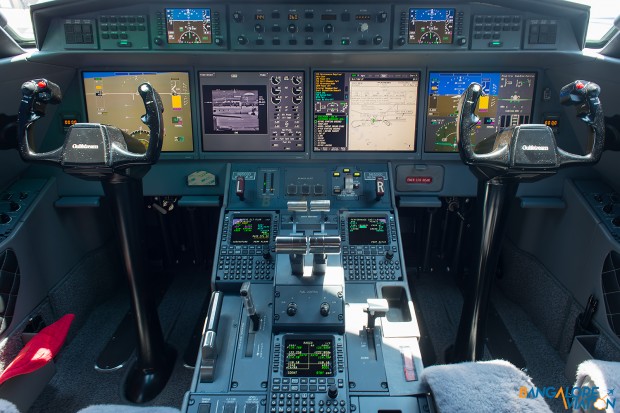 What do you think of the G650? Let us know bellow.
All pictures are copyright of Vedant Agarwal and are used with permission, all rights reserved. Please do not reproduce in any form.