The United States air force (USAF) is celebrating the 70th anniversary of it's formation this year. At the recently concluded Royal International Air Tattoo (RIAT), the USAF organized a special anniversary display at the show. The USAF displayed a variety of aircraft at the show, on static display were the B-52H, B-1B, C-17A, U-2 and more.
The USAF also organized a special flying display which included flypasts of the McDonnell Douglas F-15, Lockheed Martin F-16, Boeing KC-135 and Lockheed C-130J. The anniversary display also included flying displays of the North American P-51D, Boeing B-17, Bell Boeing CV-22B Osprey, Lockheed F-22 and the USAF Air Demonstration Squadron "The Thunderbirds".
The USAF display begun with a display from the Bell Boeing C-22B Osprey from the 7th Special Operations Squadron based at Royal Air Force station Mildenhall, England.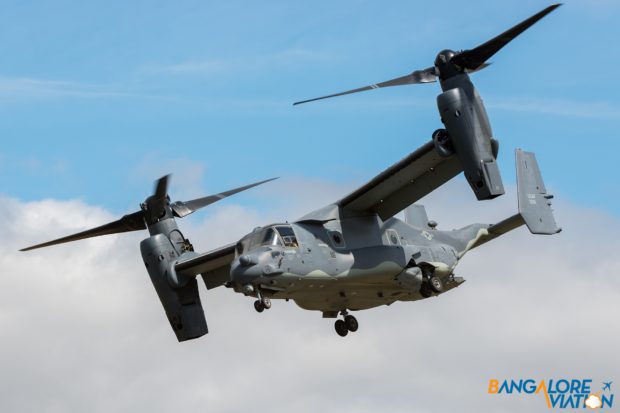 United States Air Forces in Europe (USAFE) Flypast
Three McDonnell Douglas F-15's did a fly past in formation. The formation included two F-15C Eagles from the 493d Fighter Squadron and a F-15E Strike Eagle from the 494th Fighter Squadron both stationed at Royal Air Force Lakenheath, England.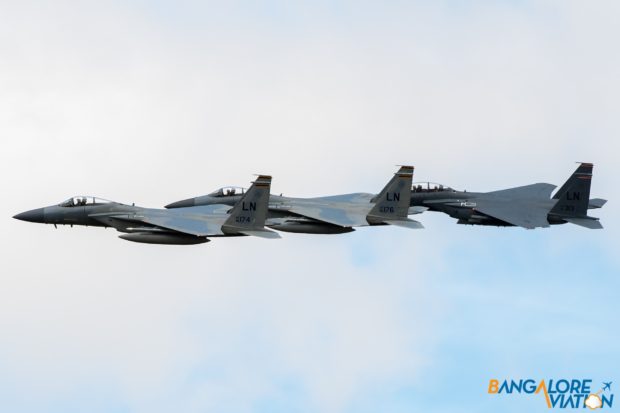 The flypast continued with two Lockheed Martin F-16CM Fighting Falcons from the 480th Fighter Squadron at Spangdahlem Air Base, Germany.

Next in the flypast was the Boeing KC-135R Stratotanker from the 351st Air Refueling Squadron at RAF Mildenhall.

The final aircraft in the flypast was a Lockheed Martin C-130J Super Hercules from the 37th Airlift Squadron at Ramstein Air Base, Germany.
The F-22 Raptor
The USAF demonstrations continued with the Lockheed Martin F-22A Raptor from the 94th Fighter Squadron at Joint Base Langley–Eustis, Virginia.
(See more pictures of the F-22 from last years show)
United States Army Air Forces
As part of the anniversary celebration a Boeing B-17 Flying Fortress and two North American P-51D Mustangs were also displayed. These aircraft were part of the United States Army Air Force which was the predecessor to the USAF.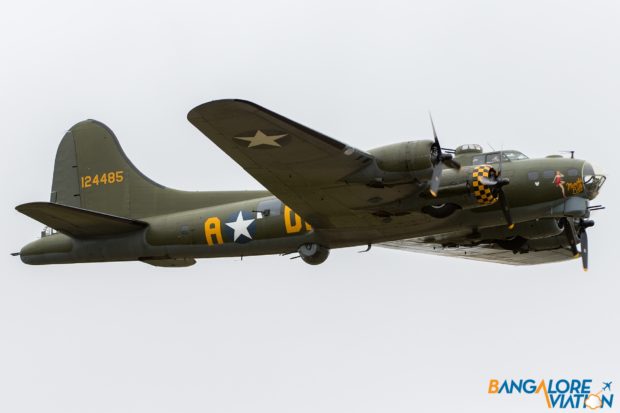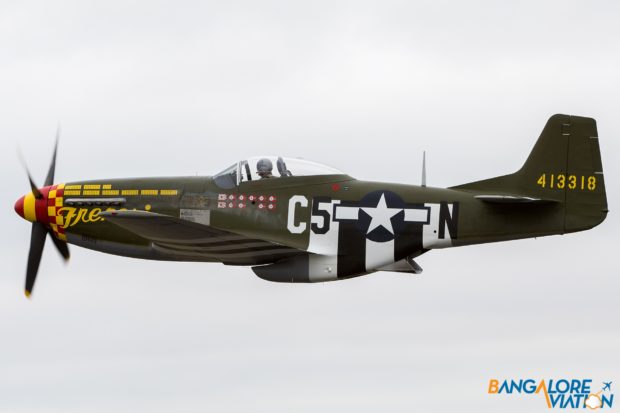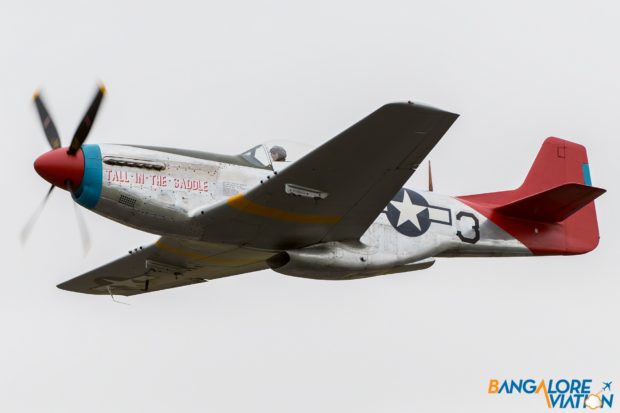 We will be posting a separate article with pictures of the Thunderbirds, so stay tuned.