German carrier Deutsche Lufthansa has officially announced that it will fly the world's largest passenger jetliner, the 520 seat Airbus A380 to New Delhi effective October 27, 2014. This confirms our analysis published earlier this year.
Big boost in economy class seating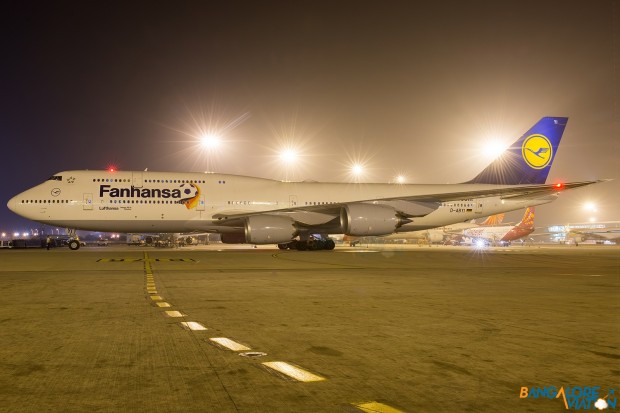 Lufthansa currently operates its other VLA (very large aircraft) the Boeing 747-8i. Lufthansa's A380 is configured with eight seats in first class, 92 in business and 420 in economy giving the airline 12 additional seats in business but a massive 122 additional seats in economy class. The A380 does not yet feature the new Lufthansa premium economy class which is being introduced on the Boeing 747-8i that the A380 will replace, but it does feature the new business class product.
At 71 meters in length and 24 meters in height, the A380 is the largest, and with a take-off weight of up to 560 tons the heaviest passenger aircraft in the world.
Picture gallery Lufthansa business and premium economy class
[bsu_carousel source="media: 8497,8496,8495,8494,8490,8488,8487,8486,7790,7785,7784,7783,7782,7781,7779,7778,7777,7775″ limit="30″ link="lightbox" target="blank" width="620″ height="400″ pages="yes"]