The Royal International Air Tattoo (RIAT) is the world's largest military air-show. Held annually at the Royal Air Field Fairford near the town of Swindon in the United Kingdom, RIAT is actively supported by the world's flying forces, since the show is held in aid of the Royal Air Force (RAF) charitable trust.
This year RIAT was held from July 11 to 13, which is also coincidentally the 50th anniversary of the Royal Air Force Aerobatic Team, better known as The Red Arrows, which fly nine BAe Hawk jet trainers in formation. This year the Hawks are sporting a special livery celebrating their anniversary.
In celebration of the Red Arrows' anniversary, four other aerobatic teams also participated in RIAT this year, the Patrouille de France of the French Air Force, Frecce Tricolori of the Italian Air Force, the Patrouille Suisse of the Swiss Air Force and the Breitling jet team. Unfortunately also in attendance was the horrible British weather which did not make for good photography.
For the show opening the Red Arrows performed a special flypast with the leaders of the four other teams. The Red Arrows trailed the blue and red smoke and let the visiting teams' leaders trail the white smoke, making the three colours of the Union Jack.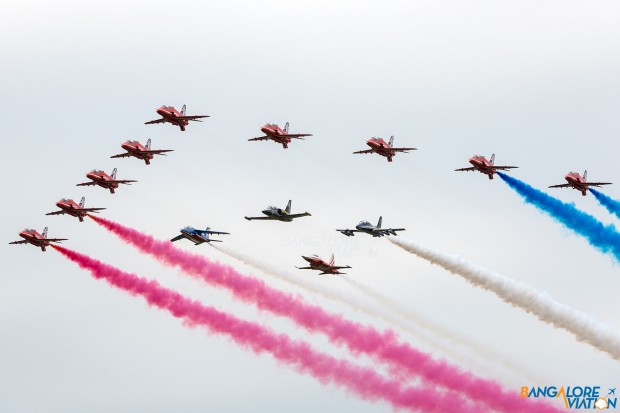 A member of the Red Arrows explained the banking in the fly-past was especially challenging due to the vastly different handling characteristics of the different aircraft of each team.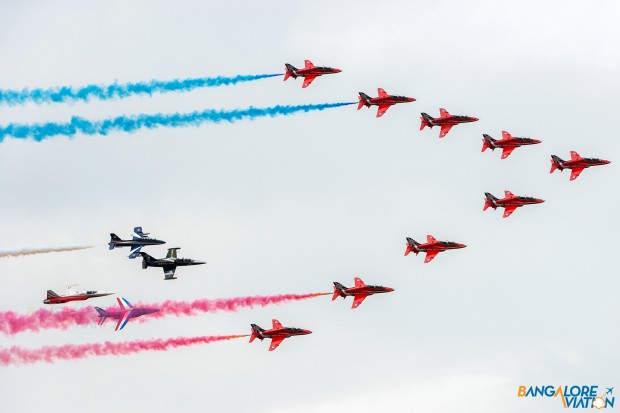 After the flypast the Red Arrows flew away from the show ground to prepare for their display. This preparation time is also used by the squadron leader to decide which routine is to be performed depending on the weather conditions. During this time the leaders of the four other teams did a final flypast and peeled away one by one and land.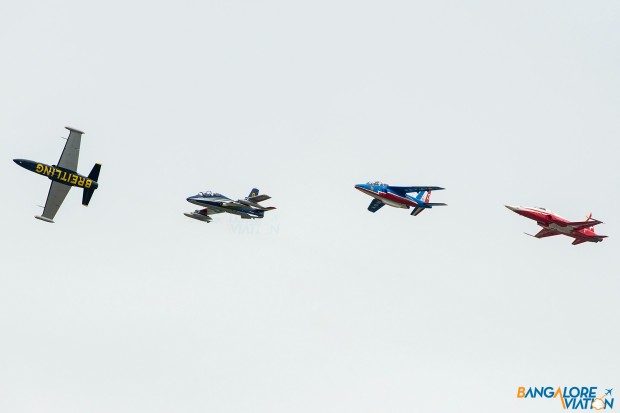 The show included a massive static display and a flying program that was ten hours long each day with virtually no break in between. In comparison the flying display at Aero India is about two hours long with breaks in between. The flying program was a mix of almost every type of flying machine used by uniformed forces, fighters, trainers, transports, and helicopters. Unfortunately the show missed performances by the British Vulcan and the huge let-down of the F-35 Lightning II which was grounded by an engine fire incident in the United States.
Turkish Air Force Lockheed Martin F-16C Block 40 91-0011 in 'Solo Turk' livery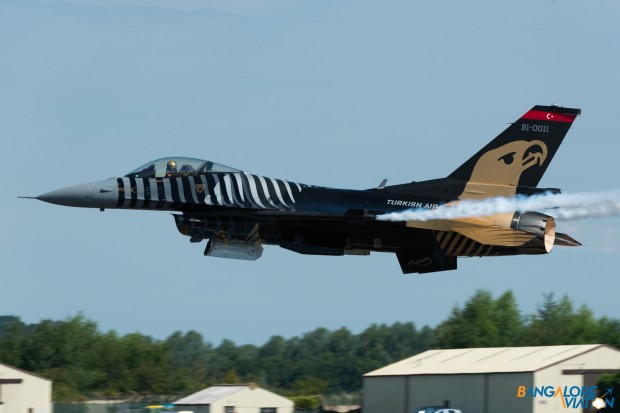 Aeronautica Militare Italiana Alenia C-27J Spartan MM62217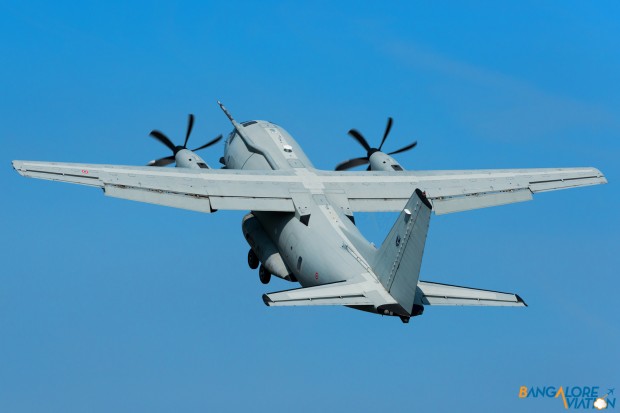 Polish Air Force Sukhoi Su-22M-4 Fitter 3216 and 9616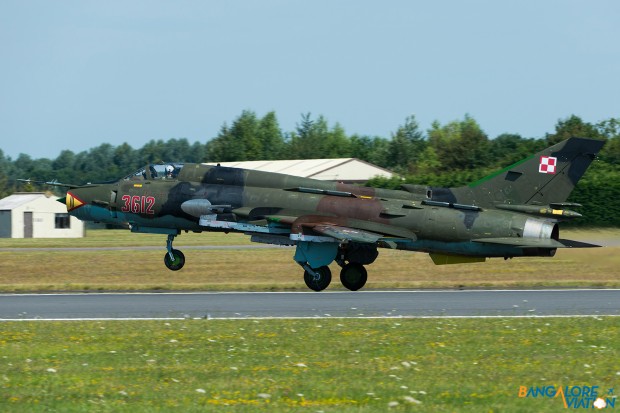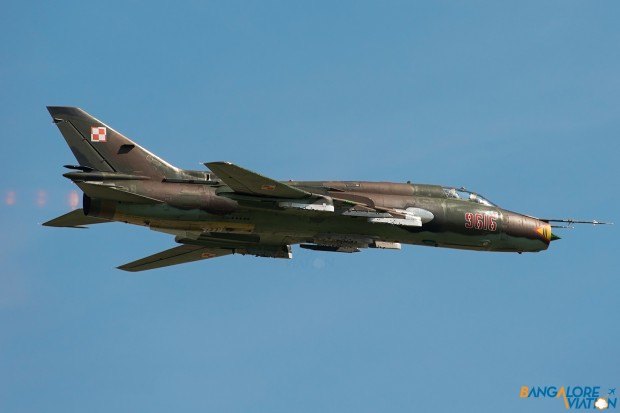 Aerobatics with Royal Air Force Boeing CH-47 Chinook ZA714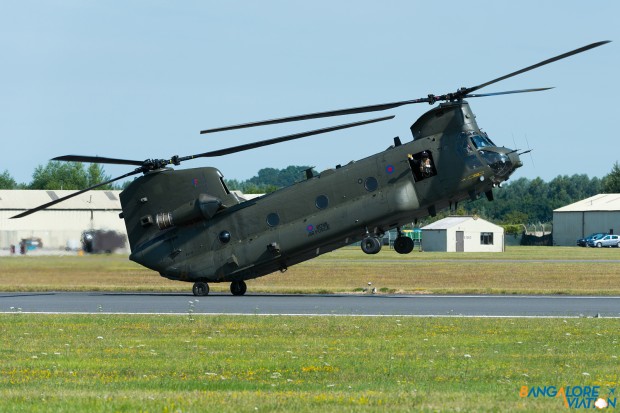 Over the next few weeks we will be posting pictures from the displays at RIAT 2014 along with interior shots from some very interesting aircraft, please subscribe via email to get updates on all our posts. (Look near the top right of the page for the free subscription box).