Canadian airframer Bombardier announced two milestones today morning at Farnborough. The first was that Thai carrier Nok Air has converted two of their four options for Q400 turboprops to firm orders bringing the total number of Q400's sold to 501 aircraft. The order is valued at about $66 million at list prices.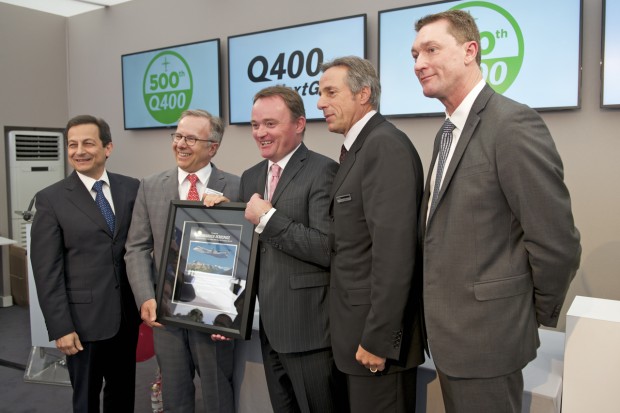 The second announcement was that a unidentified operator has signed a letter of intent to acquire five CSeries aircraft. This commitment will bring the total commitments for the CSeries to 500 aircraft. The carrier is also the first African carrier to order the CSeries. The order is valued at $365 million at list prices.
The final announcement was that another unidentified customer has placed a conditional order for seven CSeries aircraft and an option for six more. The order is valued at $553 million for the firm order of seven aircraft.