Airbus crossed an important milestone for its A320neo single-aisle family, 3,000 orders.
With a 110 A320neo aircraft from Japanese controlled lessor SMBC Aviation Capital earlier this morning at the Farnborough air show 2014, the European airframer now has 3,083 A320neo family aircraft on order from 57 different customers which include Indian airlines like IndiGo and AirAsia India. The A320neo family includes the smaller A319neo, the mid-sized and most popular A320neo, and the stretched A321neo which is more popular in North America as a Boeing 757 replacement.
The "neo" which stands for "new engine option" incorporates aerodynamic improvements and new high-bypass ratio engines like the geared turbo-fan from Pratt & Whitney and the LEAP from CFM International.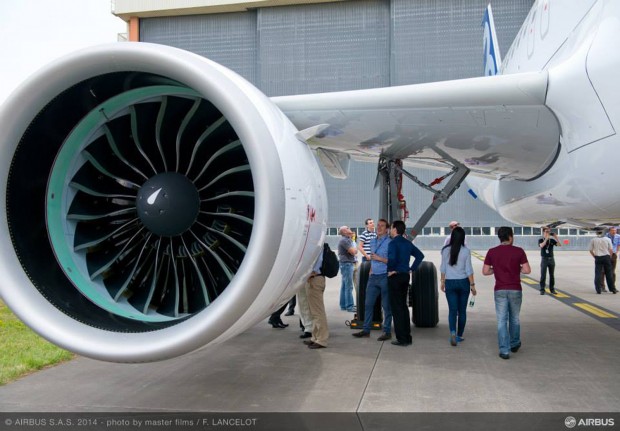 Earlier this month, Airbus revealed the first A320neo coming out of its paint-shop mounted with the Pratt & Whitney PurePower PW1100G-JM geared turbo-fan (GTF) engines.