Airbus' newest aircraft the A350 XWB has successfully performed certification testing which demonstrates the aircraft's ability to operate on wet runways. One of the flight test aircraft, MSN00 performed these tests at Istres in France.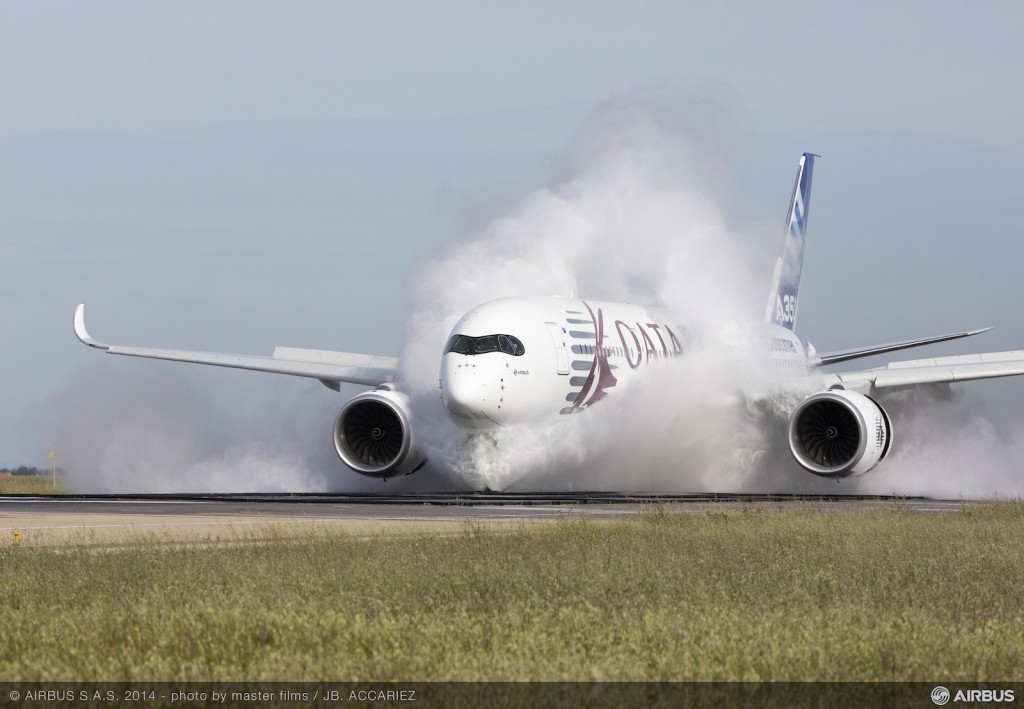 During the tests, the runway was modified by adding groves to the runway surface, and inserting rubber strips in the grooves to retain water. A 100 metre long and 29 metre wide pool of water was created with depths of 22mm. The test aircraft had to travel through this pool of water at speeds from 60 knots (approx. 112 km/h) to 140 knots (approx 260 km/h).
The water ingestion test is used to determine behaviour of the aircraft on water soaked runway, and confirms that neither the water under the aircraft nor the spray generated by the nose landing gear will enter the engines or APU.
Airbus says the A350 XWB is making good progress with the four test aircraft flying having accumulated around 1,600 flight-test hours over 350 flight. The A350 is on track for certification in the third quarter of this year and is expected to enter in to service with launch customer Qatar Airways in the fourth quarter. A fifth flight test aircraft MSN005 is expected to join the test fleet in the coming weeks.