At last month's India Aviation 2014 in Hyderabad, we had the opportunity to go onboard the Embraer Legacy 600 operated by AirOne charter company.
The Legacy 600 is based on the Embraer ERJ-135 but features extra fuel tanks in the tail for extended range, winglets and an extensive drag reduction program.
VT-AOK is an Embraer ERJ-135BJ Legacy 600, it was built in 2012 and delivered to AirOne in November of 2012.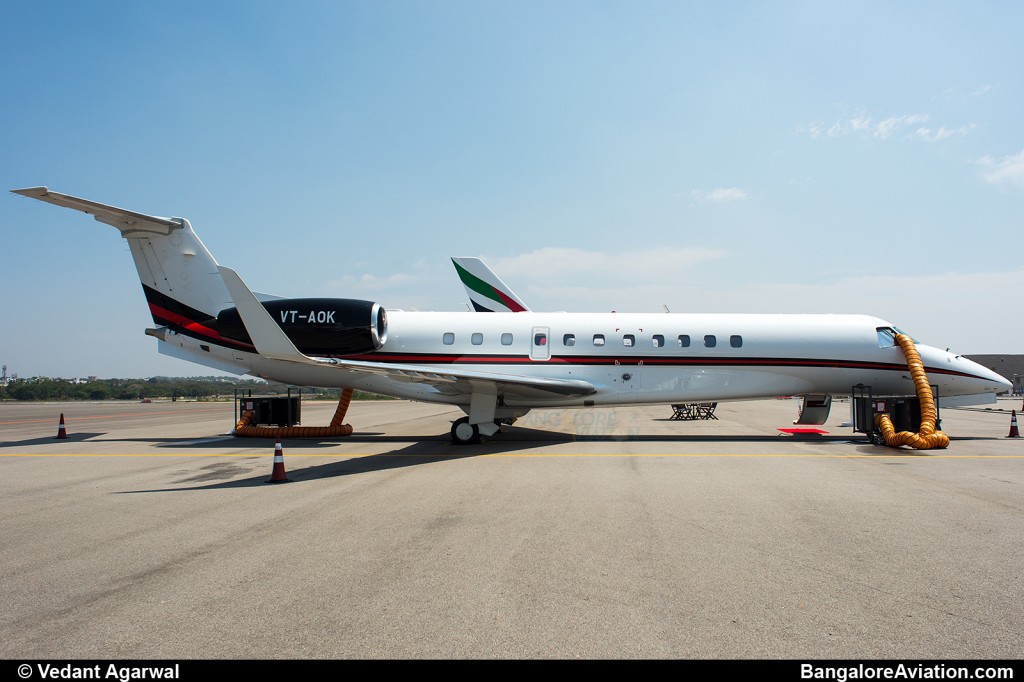 The Legacy 600 can carry up to 13 passengers in various ultra-luxurious  configurations. AirOne's Legacy 600 is configured in a two compartment setup, a larger forward compartment and a smaller private compartment at the back of the aircraft.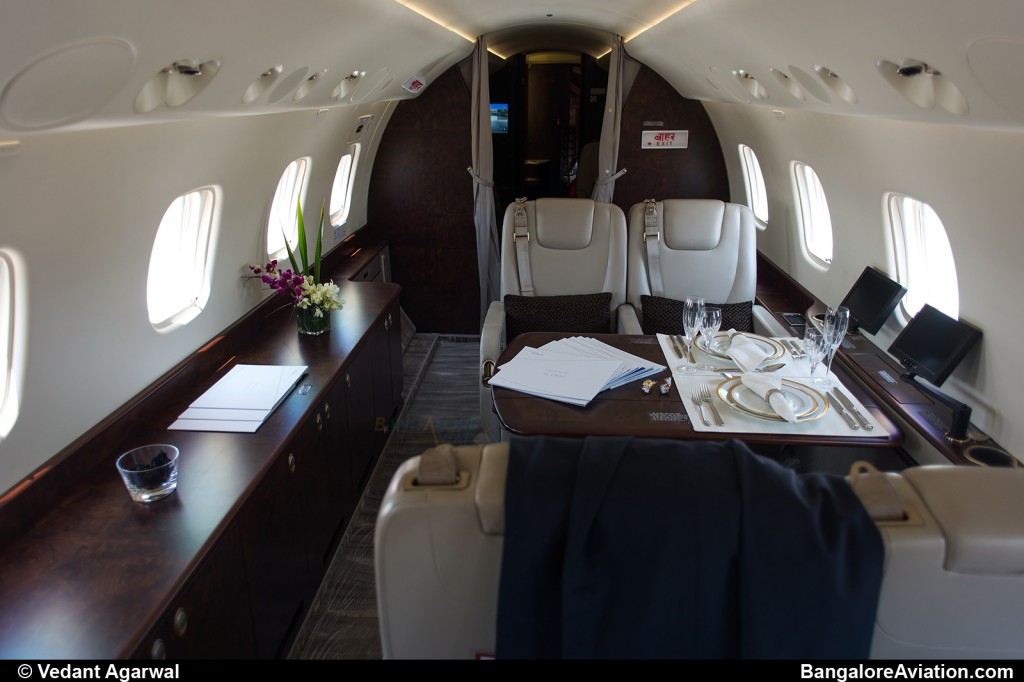 The Legacy 600 can fly upto 6,297 km. It has a maximum ceiling of 41,000 feet and a maximum cruise speed of 0.80 mach. It is powered by two Rolls-Royce AE 3007 turbofans which produce 39.2 kN (8,810 lb) of thrust each.
The legacy 600 features the updated Mach 1 cockpit of the ERJ-145 with the Honeywell Primus Elite avionics suite. It has a full glass cockpit setup.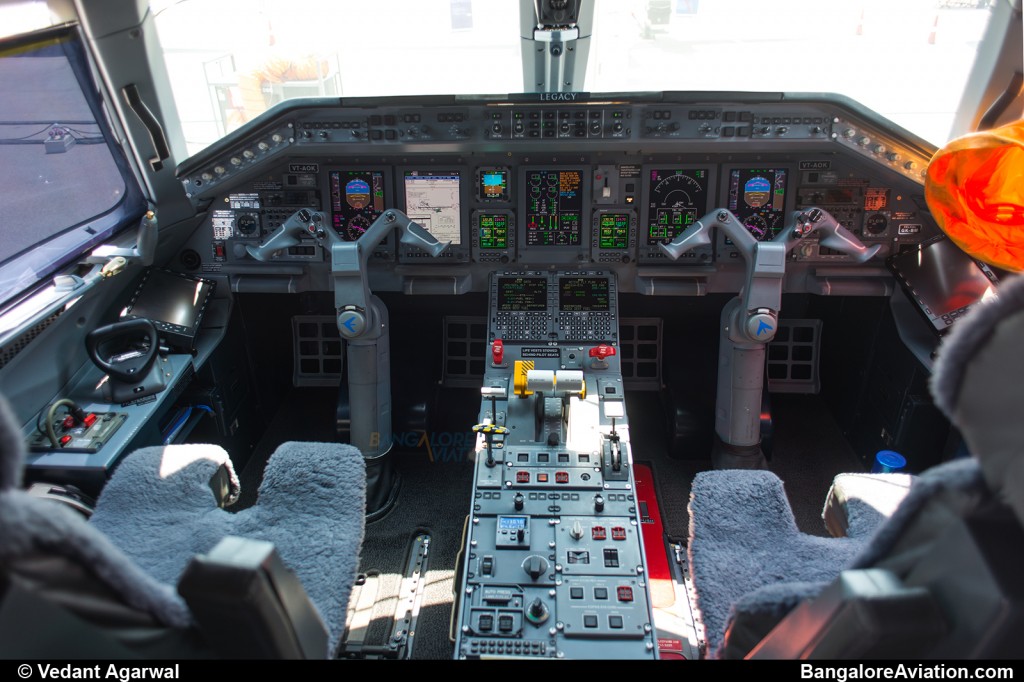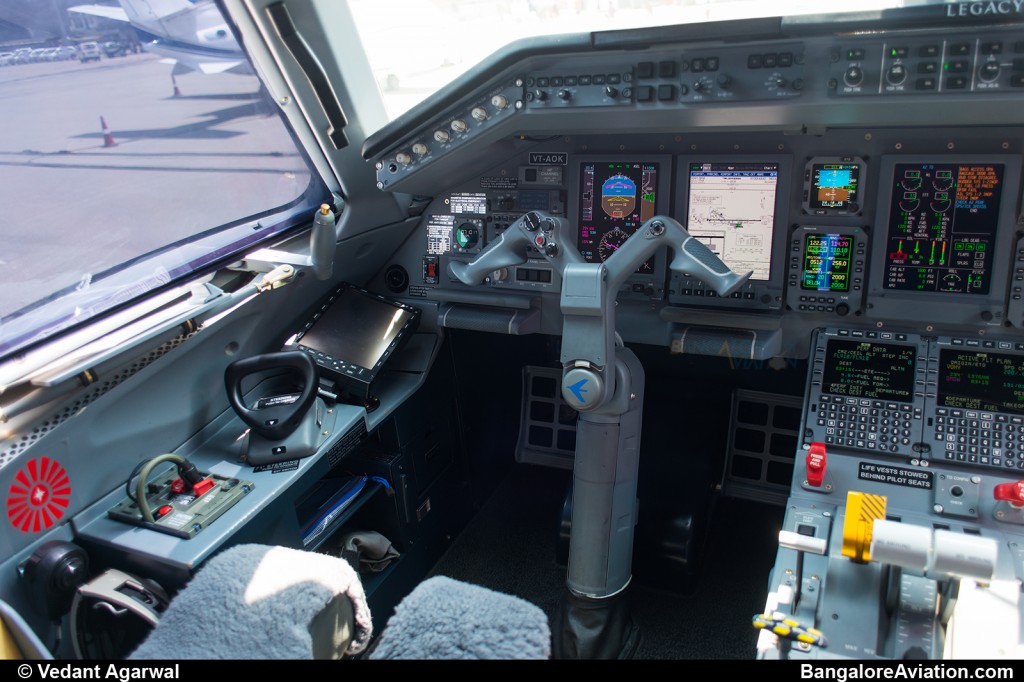 Thanks to captain Kabir Aslam for taking the time to show me around his aircraft. What do you think of the Legacy 600 or any of the other Legacies? Leave a comment bellow.