As reported earlier, based on images provided by the Australian Geospatial-Intelligence Organisation (AGIO) to the Australian Maritime Safety Authority (AMSA), there is hope that possible debris from Malaysia Airlines flight MH370 which disappeared on a flight from Kuala Lumpur to Beijing, 12 days ago. The search is still under-way.
AMSA has released the two pictures of the suspected debris from MH370 along with the geographical coordinates.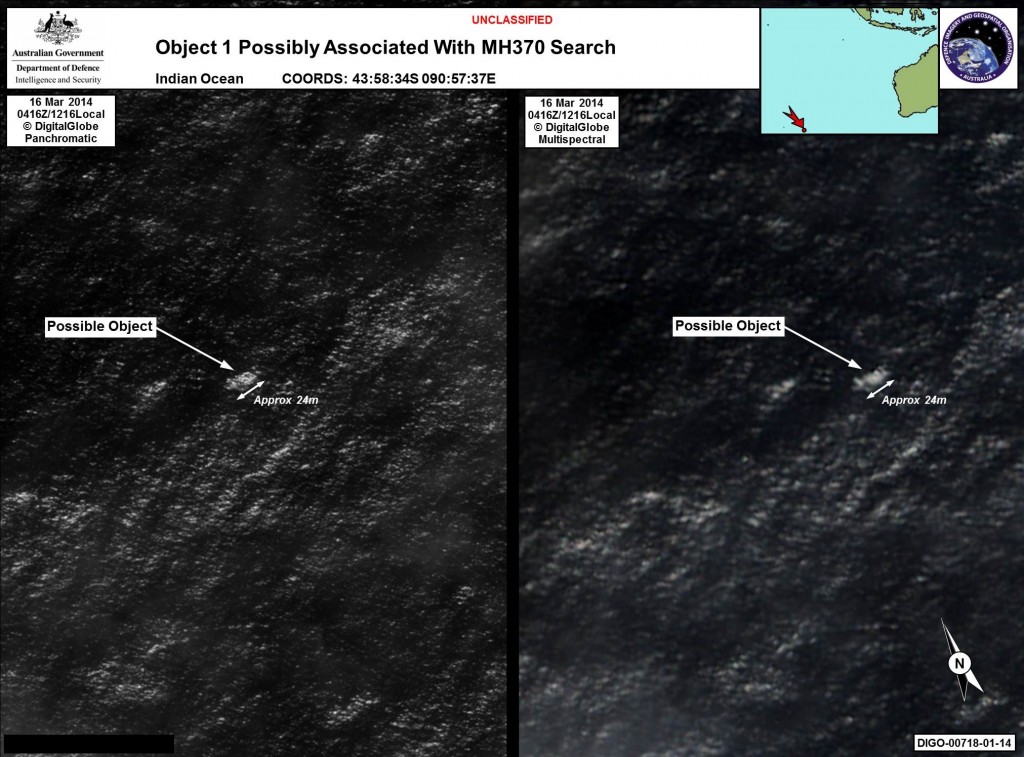 In a statement AMSA says
20/04/2014 – Satellite imagery provided to AMSA of objects that may be possible debris of the missing Malaysia Airlines Flight MH370 in a revised area 185 km to the south east of the original search area. The imagery has been analysed by specialists in Australian GeoSpacial-Intelligence Organisation and is considered to provide a possible sighting of objects that has resulted in a refinement of the search area.
Map of the sighting location
Based on the coordinates in the images, the below map should give you an idea of the location.
Below is a video of the daily briefing by AMSA general manager John Young.
[bsu_video url="http://www.amsa.gov.au/media/incidents/mh370/day3-2014-03-20/20032014_AMSA_MH370_Press_Conference.mp4″ width="640″ height="380″]