The 1st of June was a day of revival for Malaysia Airlines. As of that day all 20,000 odd employees were served termination letters and all assets transferred to a new entity. The new company will subsequently re-employ 2/3rds of the staff but on new terms and contracts. This drastic but necessary decision is being carried out given the precarious condition of the airline which has registered losses for the past 5 years and had to be delisted from the stock exchange in December 2014.
With fleet rationalization the new airline will largely operate a narrowbody fleet
With a fleet of 98 airplanes including both narrow and widebodies from both Airbus and Boeing, the airline's fleet is complex and results in additional costs.  Additionally most of the airline's fleet is owned not leased. The current fleet includes, 41 widebodies (including 6 freighters) and 57 narrow bodies (all of which are Boeing 737's). With such a diverse fleet pilot and technical requirements further add to costs. Thus a fleet rationalization is inevitable and the current plans call for leasing or selling majority of the widebody fleet. Maintenance of the fleet is being renegotiated with a contract being discussed with an Indian provider called RAMCO systems that will monitor performance via IT platforms. For the forseeable future, all of the airline's orders will be narrowbodies.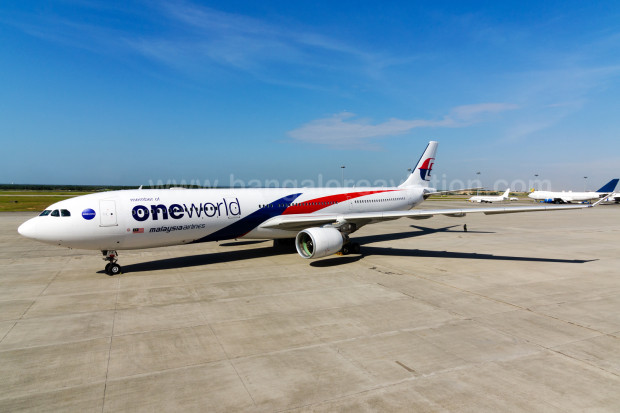 Capacity rationalization will see long-haul routes being axed
Malaysian's current capacity deployment points to maximum capacity in south-east Asia and north-east Asia. International capacity is spread across south-east Asia, Europe and Australia. With the turnaround plan calling for a regional network, many long haul routes are likely to be axed. Additionally, the airline will have to focus its efforts on yields as it deals with competitors such as Air Asia and Malindo who are very aggressive.
Luckily, most of the high traffic routes for MAS can largely be serviced by narrow-bodies (for instance some Indian routes are being serviced by 737s). The airlines international operations currently has maximum capacity being deployed to Australia, Indonesia, India, Thailand and Singapore. With the exception of Australia all of these destinations can be serviced by narrowbodies.
Top destinations for the airline are to Signapore, Bangkok, Java, Heathrow, Sydney, Melbourne and Manilla. It is likely that the Australian and Heathrow routes will be pruned as wide-body capacity is reduced. The One World alliance (which MAS joined in 2013) and code shares with Etihad can help the airline maintain it's network.
A complete overhaul
Along with fleet, network and personnel, MAS is renegotiating all of its around 5,000 supply contracts. These actions combined will give the new company MAS Bhd a competitive cost base and better leverage to compete with players like Air Asia.
The new airline will leverage its presence at Kuala Lumpur rather than focusing on several airports (currently Kota Kunabalu works as a secondary base). This can further help reduce costs.
While the new management team is yet to be fully formed, MAS Bhd has a strong leader in Christoph Mueller. Given Muellers experience with Aer Lingus, he is not afraid to take challenges head on which is exactly what is needed by the airline in it's current circumstances. With plans to relist the airline on the stock exchange once the turnaround is complete, one can only wait and watch.
In the Indian context, the turnaround should be closely watched as the national carrier may require similar treatment if the powers to be don't start addressing challenges head on.