India Aviation 2014 kicked of at the old Begumpet Airport in Hyderabad today. After the inauguration which included speeches by various dignitaries including minister of civil aviation Ajit Singh, the Emirates Airbus A380 which is the headline of the show did a low speed flypast over the runway before it landed.
The A380 had done a revenue flight to the new Rajiv Gandhi International Airport, at Shamshabad. It was then ferried to Begumpet airport for the show.
A6-EES is one of the newer A380's in Emirates fleet, at only 7 months old and is seen sporting the Dubai Expo 2020 livery.
Unfortunately the show had no provision for photographers to capture the arrival or the static ramp, so we had to shoot the arrival through the fence. Spotters hoping to get some pictures at the show will probably be disappointed due to the large fence.
Also performing at the show is Mark Jefferies Air Shows Group, they are flying two Extra 300's and will be performing twice a day on all days of the show.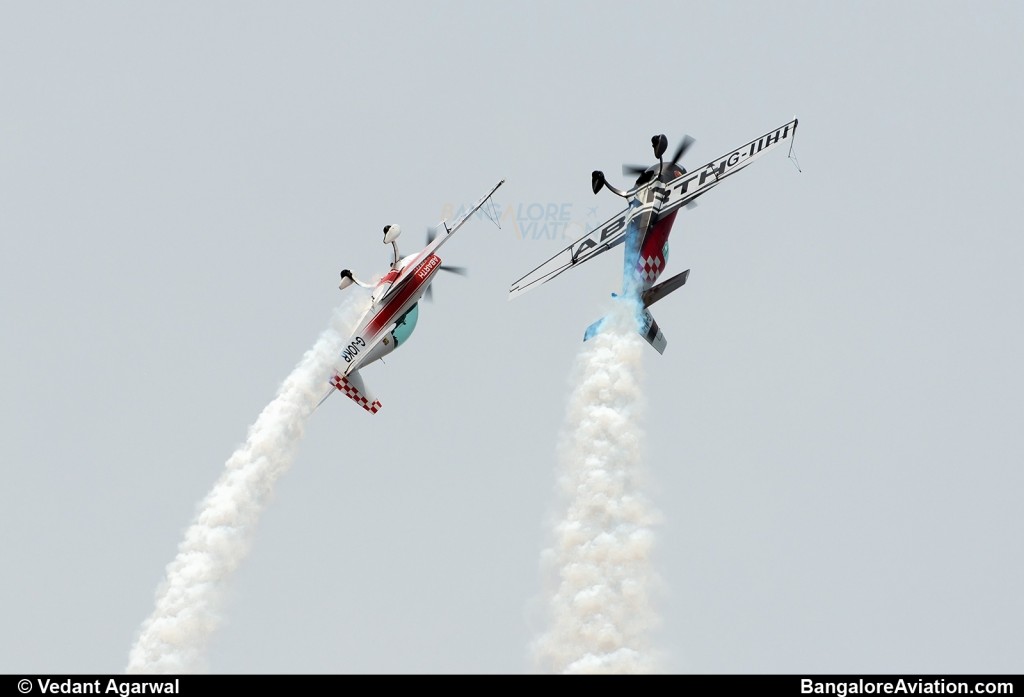 Also on display are various aircraft from Beechcraft, Cessna, Dassault, Embraer, Gulfstream and more.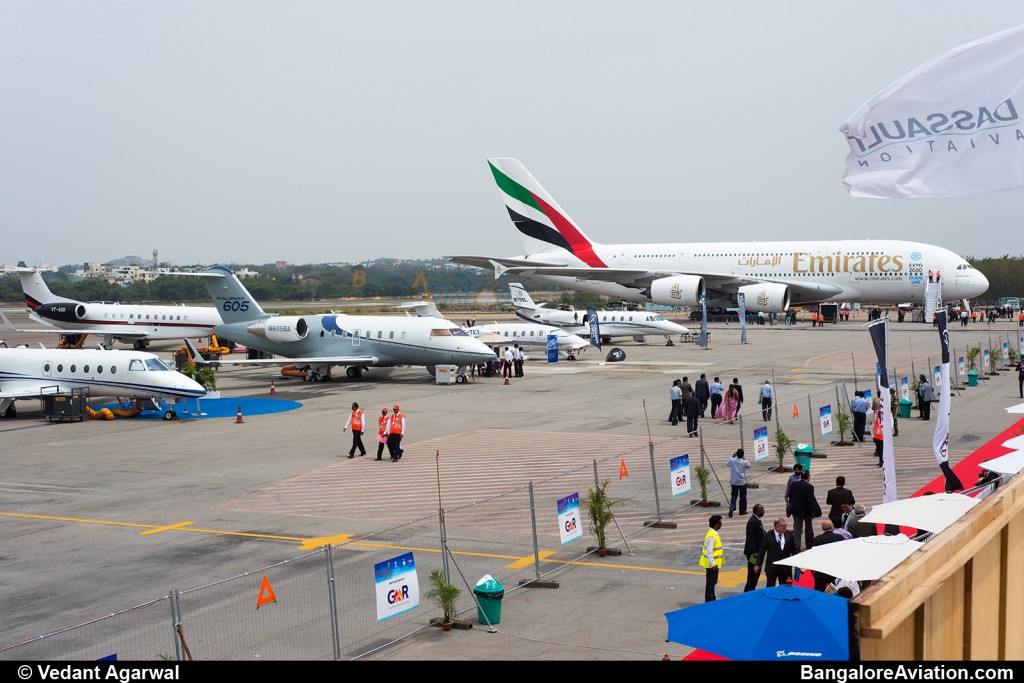 Stay tuned for more updates and photos from the show.