Guest post by Shivam Vahia.
The Government of India (GoI) has undertaken a massive exercise dubbed "Vande Bharat Mission" to bring back Indians stuck in other countries amidst the COVID-19 pandemic. These flights are technically "repatriation" flights and not "evacuation" because the passengers are paying for the seat, and the state isn't bearing the end-cost. Unlike previous efforts like the Yemen evacuation, the passengers are voluntarily wanting to return home on a "non-scheduled commercial charter."
Background
India blocked off its border for international flights in March to control influx as well as the spread of COVID-19. India was among the first few major economies to take the tough call, and the block continues to stand indefinitely. In the coming days, the government also stopped all domestic flights grounding the majority of the country's aviation in one go.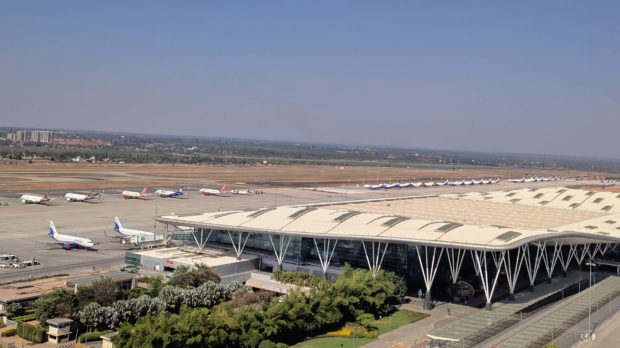 However, the lockdown came with its own set of problems. Domestic and international migrants are stuck indefinitely, and India's aviation has come to a grinding halt. Considered to be the world's fastest-growing aviation market, the month of April saw zero passenger movement, and the country's busiest airports like Delhi, Mumbai, Bangalore, etc were entirely shut for passenger use.
The Ministry of Civil Aviation (MoCA) allowed operation of cargo flights, and we'd only see a few aircraft of BlueDart, SpiceXpress, Air India, and a few more doing the rounds. Some international flights would come in to take their stranded citizens from India. Now, India is doing the same for its diaspora that's stuck in other countries.
Wave 1:
Last week, GoI's MoCA and Ministry of External Affairs (MEA) kickstarted a massive repatriation effort to bring back stranded Indian migrants from various countries including Bangladesh, Malaysia, Kuwait, Philippines, Saudi Arabia, Singapore, UAE, UK, and the US.
All these flights are currently ongoing and entirely handled by Air India and its subsidiary Air India Express. Additionally, a few Indian Navy ships are also dispatched to the UAE and Maldives. It includes 13 countries, 64 flights, and in total, the first wave will bring back 15,000 Indians.
While the mission is still underway, GoI said it's giving priority to people in distress, the elderly, and medical emergencies. To make things even more accessible, Indian citizens who work or live abroad are also given an option to take the same flight out. Conditions like visa validity, acceptance by the host country, and more apply.
However, this option provided a sigh of relief for non-residential Indians who'd like to fly out.
What's next?
Wave 1 shall bring just 15,000 Indians home. The Indian Embassy in the UAE opened registrations for these repatriation flights and received almost two lakh registrations. The Gulf region is filled with Indians who've migrated for work and help these countries bridge their human resource requirements while also bringing valuable remittance to India. With an uncertain economic future across the globe, many want to return home.
It has been reported that the Kuwaiti Ambassador to India, Jassen Al-Najem has conveyed to the MEA that they are ready to make return arrangements for these citizens, free of cost. India is yet to respond. Reports suggest 3 lakh Indians are willing to come back on these flights from the Gulf region.
Current situation of India's aviation:
It's no surprise that India's aviation industry is slowly falling apart. The market has always been brutal in terms of yields, and profits are hard to come by. With more than 650 aircraft grounded, companies are scrambling to make ends meet. Industry body IATA claims 29 lakh jobs in this sector are endangered due to the ongoing crisis. While the figure could arguably be inflated, there's no doubt that lakhs of jobs are in danger.
Airlines have already started pay cuts, and many airlines like Air India have defaulted on salaries. SpiceJet barely had 100 crores in cash according to its latest stock exchange listing and has more than a hundred aircraft, and all of them are on lease. Reports have already emerged that lessors are already reclaiming their property. GoAir's management has already confirmed that a government-led bailout is far away, and airlines are on their own.
IndiGo and Vistara are considered to be the only ones who can get through this storm successfully due to their cash balance, and promoter backing, respectively.
The US is among the most profitable aviation markets, and yet, the government has awarded a US $50 billion bailout. Out of this, US $25 billion is in payroll grants to protect the employees.
British Airways, considered to be one of the most profitable airlines in the world, has decided to cut its workforce gradually. Lastly, we see airlines go out of business globally every week since their operations are close to zero. When a leased aircraft doesn't fly, it transforms from an asset into a liability within a second. It generates zero revenue while raking in maintenance, parking, staff, and other miscellaneous costs.
What's next? Open skies
If we assume the 3-lakh figure quoted above to be precise and practical, more than 1,600 flights of a Boeing 737 or an Airbus A320 shall be required (considering 180 economy seating capacity). With a conservative count of just 50,000 actually materializing, it'll need close to 275 flights. And, this is only the Gulf region.
Air India's massive fleet of B787 and B777, along with Vistara's single B789, are the only ones capable of doing non-stop long-haul flights to the US and Europe. But the other players with narrow-body aircraft can also be allowed to operate flights within their operational ability. Considering the humanitarian side, the government can cap the fare to ensure there's no profiteering.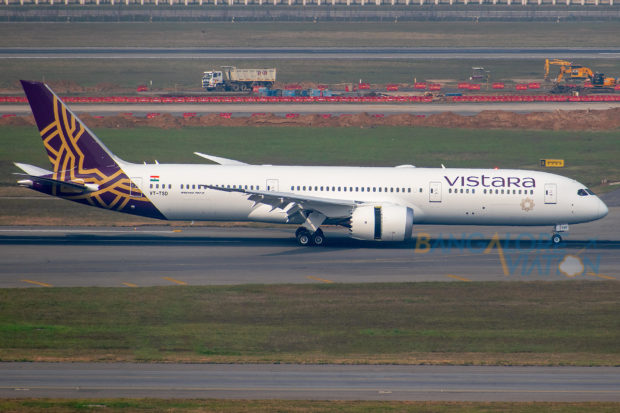 Wave 1 of the exercise was quickly announced, and people barely had time to understand the situation. Especially the ones who intended to fly out of India on these flights. It's no shock that MEA is overwhelmed with work amidst this pandemic, and there's a lot of back-and-forths involved to ensure smooth operations.
In this situation, a majority of the aviation-related workforce is sitting home, waiting to be utilized. Most importantly, these flights can generate some cash flow for the airlines and ease their burden. India is a developing country, and a massive part of its population is under dire distress right now, surviving on welfare schemes. The authorities are also aiming to maximize spending on healthcare. GoI hasn't announced any concrete details of a stimulus package for any industry, and aviation is least of anyone's concern right now because it's long been considered to be a luxury in the country.
As a community, we know and understand it's not a luxury anymore. In a country where it takes at least 15 hours to travel by any other means from the Capital to the Financial Capital, aviation is a bare minimum requirement for businesses to thrive.
Ease of communication and transportation will ensure the wealth divide doesn't consistently rise. If MoCA can't directly provide relief, the least it can do is give some room to airlines. At the end of the day, that little cash flow can fill up individual bank accounts and help improve spending. The basic principle of how an economy runs and cash gets distributed. Even in 2019, the government did little to help Jet Airways survive.
Challenges of opening up the skies:
The most crucial point to note is, everyone coming back has to undergo a mandatory 14-day quarantine in institutional facilities on payment basis as per protocols. While a few states like Kerala can ramp-up facilities, states like Maharashtra are already burdened with local transmission and tracking. After landing in India, authorities will have to ensure stringent protocols are followed. Any breach could be catastrophic for the region as well as the complete repatriation exercise.
Lastly, how do you decide which private player gets to operate how many flights? If we go by the latest market share data, IndiGo will run 5 out of 10 flights. But they're already sitting on a massive pile of cash. Do they need the additional help right now? Or should we give priority to airlines like Spicejet and GoAir, who are running on fumes?
We should also ask ourselves, should businesses like Spicejet who have zero contingency funds be allowed to operate or deserve a bailout? They knew the market dynamics of India, who should pay for the short-term greed of expanding too fast and ending up with an unsustainable business? And, why should airlines like Vistara and AirAsia take a back seat just because their promoter is strong enough?
These are a few questions I'd like the community to brainstorm. However, I firmly believe that entry of the private sector is much needed at this point if the government doesn't want to lend a direct helping hand. These are testing times, and New Delhi has to decide what kind of signals it intends to send out to foreign investors about India.