Vistara recently took delivery of the first Boeing 787-9 to be operated by an Indian carrier. The aircraft which is the first of six 787's on order for the carrier will be used by the airline to begin long haul flights.
The cabin configuration of Vistara's 787s has been the subject of much speculation. Today, the airline unveiled their new cabin product – the airline has configured their aircraft with 30 business class seats in a staggered 1-2-1 arrangement, 21 premium economy seats in a 2-3-2 configuration and 248 economy seats in a bone-crunching 3-3-3 setup.
The business class seat is the Stelia Aerospace Symphony and is the same seat used by parent Singapore Airlines for their regional operations on the 787-10 and regional A350-900. The seat is also used by Turkish Airlines on their 787s.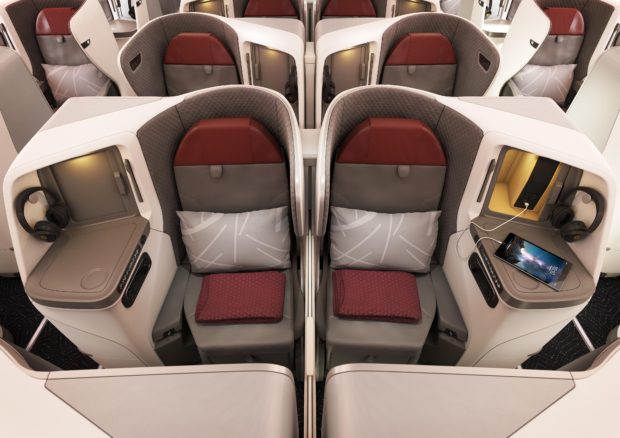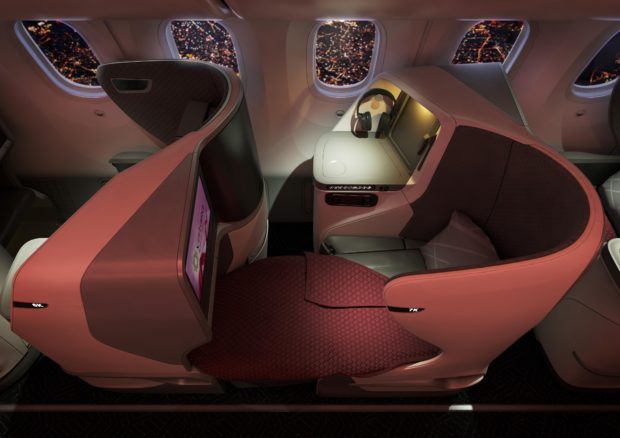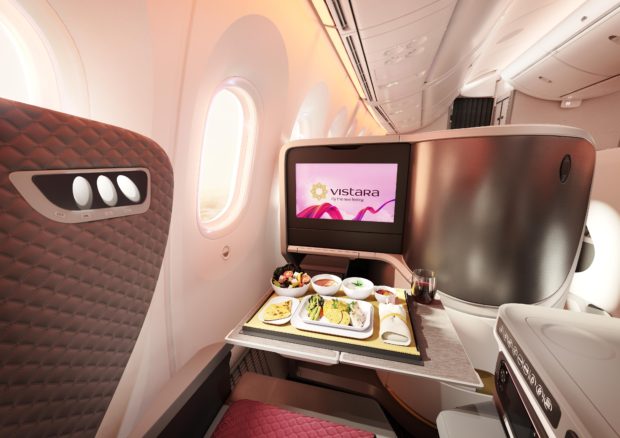 Read our review of this seat on Singapore Airline's A350-900.
In premium economy, the airline has announced that it will have a 37-inch seat pitch, 13-inch individual AVOD screens, a 6-way headrest, Calf and footrests and individual AC and USB power outlets. Vistara has not stated the seat width but we can assume it will be 19 inches.
In economy, the airline has a 31-inch seat pitch, 12 inches HD personal entertainment screen, 6-way headrests and individual USB power outlets. The seats are likely to be 17 inches in width.