Bangalore airport will begin limited operations on the new south parallel runway (NSPR) from 5 December 2019. The runway will begin operations with a single cross taxiway in operation, a BIAL spokesperson told BangaloreAviation.
"The South Runway will start with limited operations on December 5, 2019. Operations will commence with one of the two crossfield taxiways connected. The second taxiway connectivity will be established by the end of December 2019."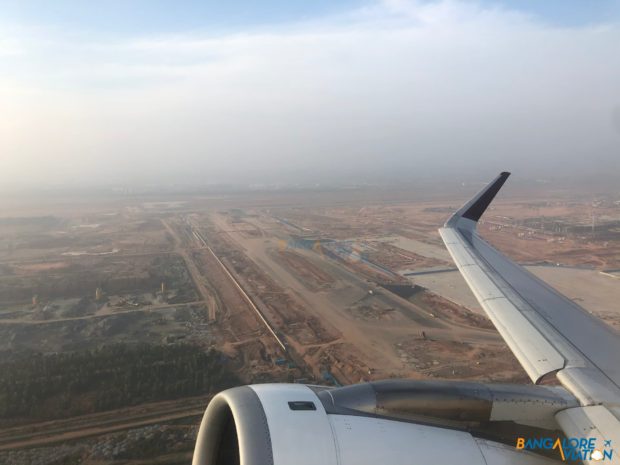 The NSPR will begin operating with CAT I operations, which will slowly be upgraded to CAT IIIB.
"The South Runway, measuring 4000-metres in length and 45-metres in width, has the full CAT III B lighting installed, but will begin with CAT I operations and will progressively evolve to CAT III B, as operations stabilise, in compliance with usual aviation practice. Following infrastructure and procedural improvements, both runways will eventually be used for independent mixed mode operations, allowing flights to take-off and land from either runway. "
The new runway is part of the airport's expansion plan to accommodate the large growth in passenger numbers to Bangalore.
Existing runway to be closed for maintenance and upgrades
The existing north runway at Bangalore airport will be closed for eight months for resurfacing and to be upgraded. The runway is currently certified for CAT I operations and lacks the required centerline lighting to be upgraded for low visibility operations.
"The rehabilitation of the existing North Runway is likely to begin in March 2020 and conclude by October 2020. This includes strengthening and resurfacing of the runway, upgrade of the shoulders to meet Code F aircraft requirements, new taxiways and lighting systems for CAT III B operations."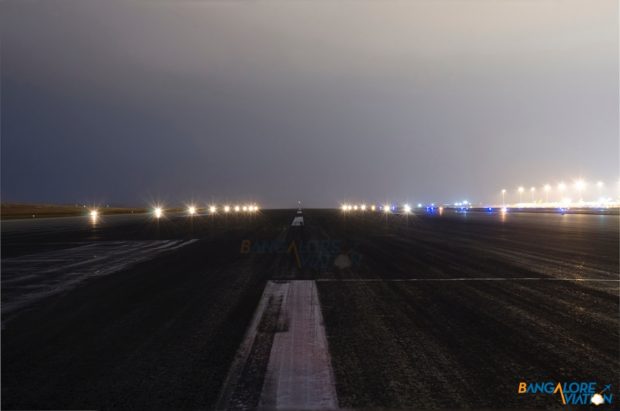 With the north runway closed, passengers can expect longer taxi times to and from the existing terminal which is located near the existing runway.