I reached Changi airport at around 12.30PM, way before my flight at 8PM. After entering, I headed to the business class counters to check-in. Despite reaching so far in advance, I was quickly checked in without any issues.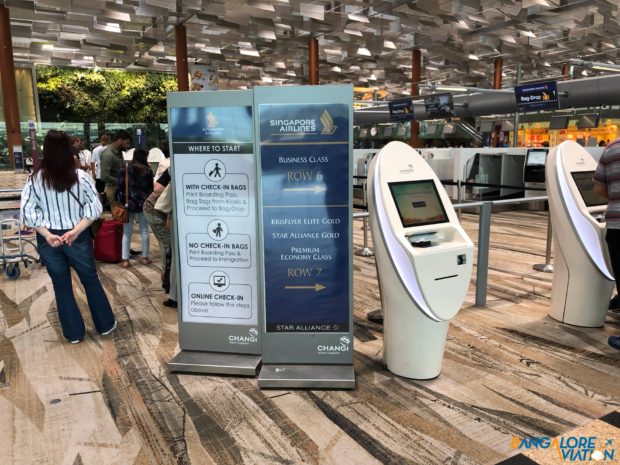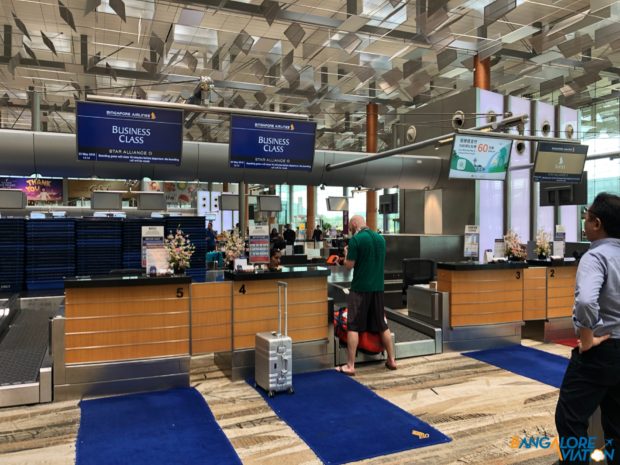 After getting my boarding pass, I headed to the Jewel for lunch.
The Jewel at Changi Airport
The Jewel is a multi-use development built on top of what used to be an open air car park in front of Terminal 1. It is primarily a large shopping mall with dining and recreational attractions as well as some aviation facilities for terminal 1.
The primary attraction at the Jewel is the HSBC Rain Vortex which at 40m (130ft) is the world's largest indoor waterfall.
The lower levels of the Jewel have check-in desks where if you are traveling on a participating carrier, you can check-in early and then directly explore the Jewel.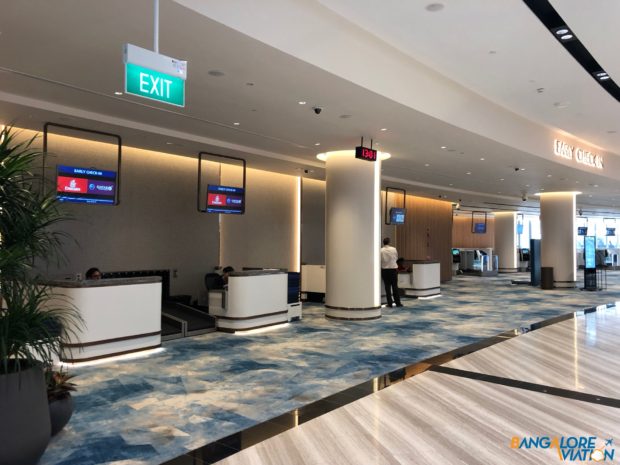 If like me, shopping isn't something that really interests you, the Jewel also has a lot of great restaurants.
The Jewel is directly connected to the check in halls of the terminals by walkways which makes it easy to reach.
The SilverKris Lounge
After lunch and a quick loop around the Jewel, I headed back to the terminal at about 3PM. I quickly went through immigration and headed to the lounge. Security at Singapore is at the individual gates which is something you have to remember to leave time for.
The SilverKris Lounge is located on the upper level of Terminal 3, towards one side of the terminal.
Entry Qualifications
There are three parts to the SilverKris lounge – The Private Room, SilverKris first class and SilverKris Business class.
The Private room is accessible only to passengers flying first class on Singapore airlines. The SilverKris First is class is accesible by passengers flying First class on any star alliance carrier.
The SilverKris business class which I will be reviewing below is accesible to business class as Singapore Airlines PPS Solitaire members.
Star Gold members and even Singapore Airlines KrisFlyer Gold Elite members can only access the KrisFlyer Gold lounge.
Lounge Layout
The lounge is essentially a large rectangular room with dividers separating it into sections. The majority of the lounge has single sofa chairs which are reasonably comfortable.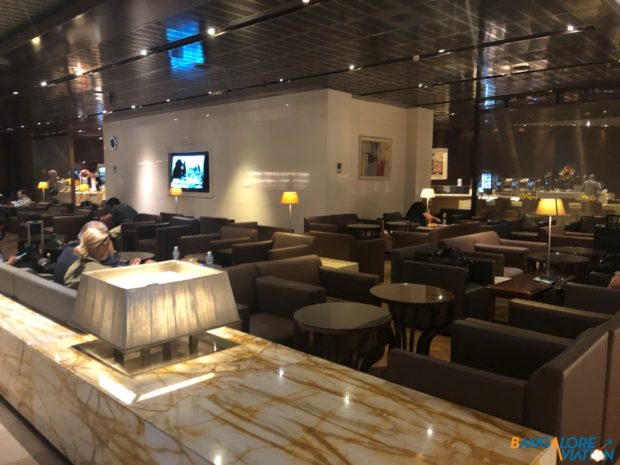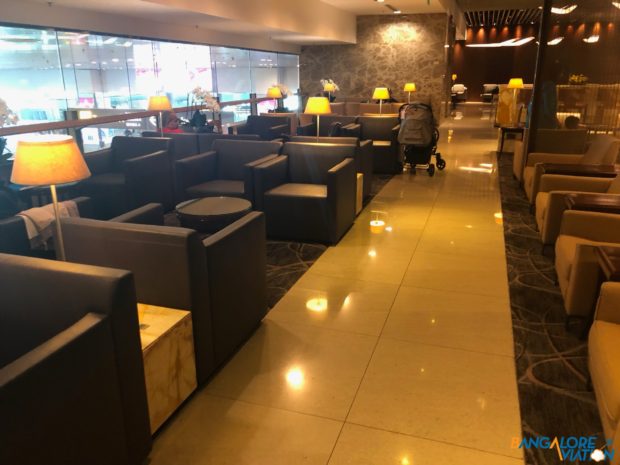 The lounge has a couple of long high top community tables.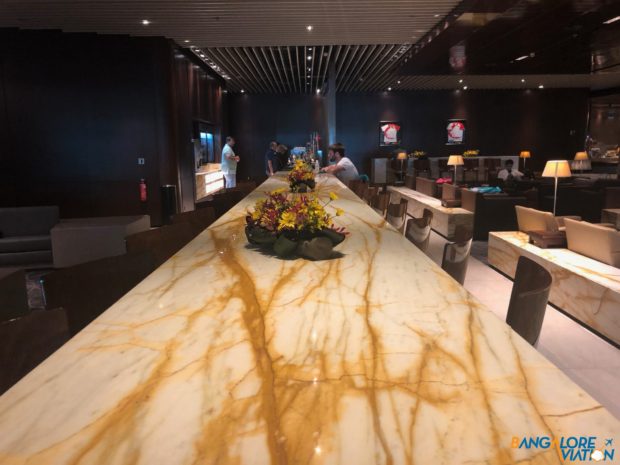 One section towards the end has some larger sofas that can be used by families or by people wanting to take a nap.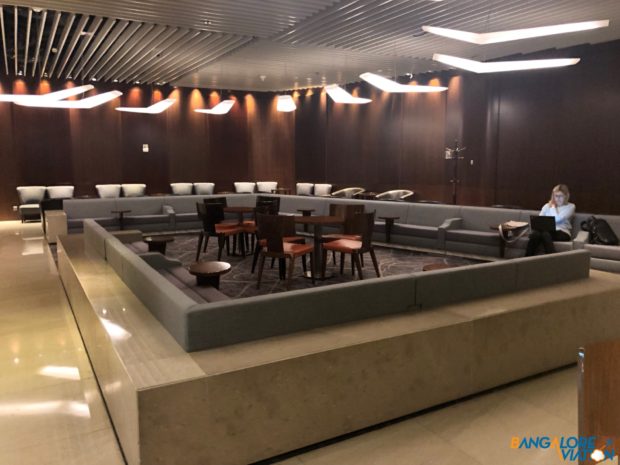 The major issue I had with the lounge layout was the massive lack of power points – I think that in today's world that is almost a basic necessity for a lounge.
When I entered the lounge at around 3.15PM, the lounge was reasonably empty, however at around 7PM when I left it was absolutely packed.
Food and beverage
The lounge had a reasonable selection of local, Indian and western food. Being pretty full from lunch I didn't try too much, the food I did try was reasonably flavorful.
There is a good selection of spirits, soft drinks and juices.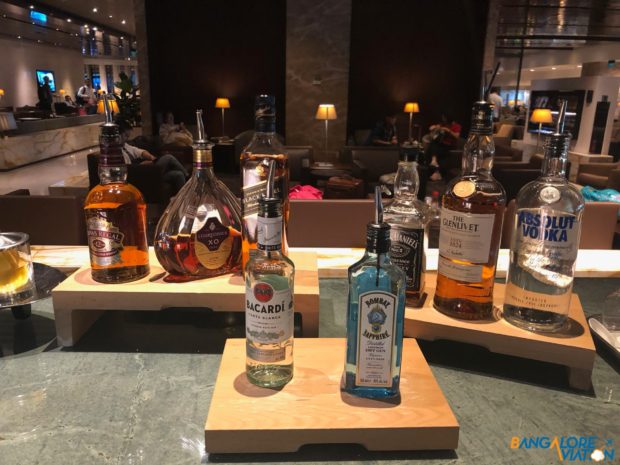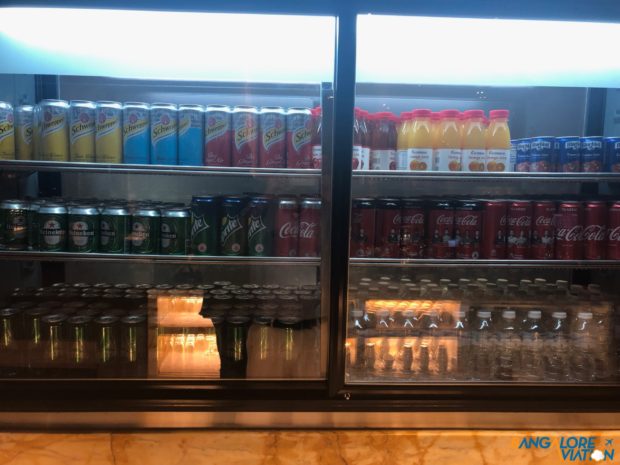 Tiger beer is available on tap.
The lounge has a selection of two red wines and a white, along with Laurent-Perrier champagne. Until very recently, Singapore Airlines was serving Charles Heidsieck in the lounge which is the same champagne they serve on board.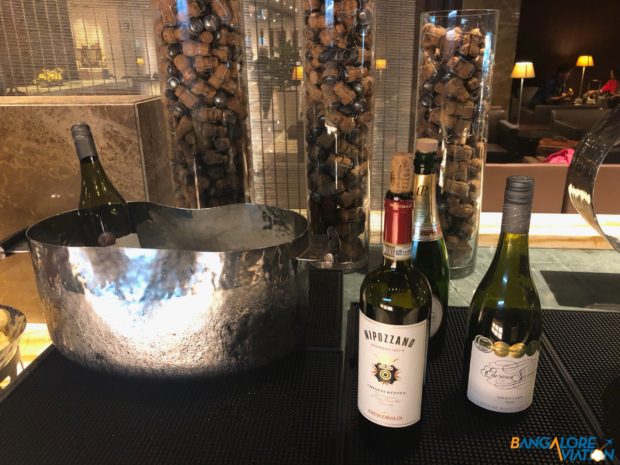 There are also a variety of coffees and teas that you can choose from.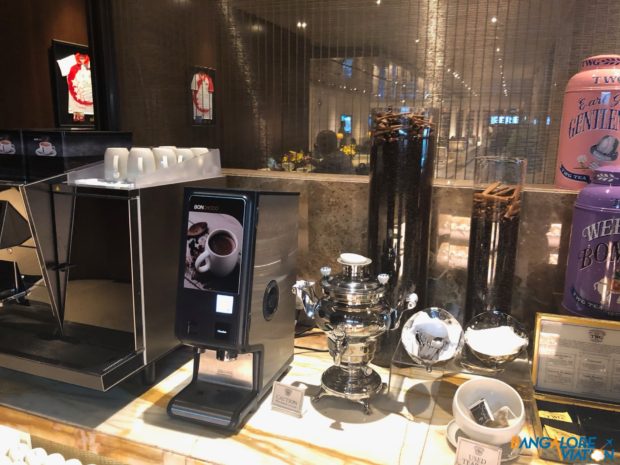 A coffee cart also rolls around the lounge every once in a while with coffee, tea and various pastries.
Summary
All-in-all the SilverKris lounge is a pretty solid business class lounge – the food is decent, the beverage selection and wi-fi is good. The lack of power points however is a big miss in an otherwise solid offering.
——————————————————————————————————————————–
More articles from this trip:
Lounge Review: Singapore Airlines SilverKris Business Lounge Singapore Changi
Inflight review: Singapore Airlines Business Class: Airbus A350-900 Regional: Singapore to Bangalore
——————————————————————————————————————————–
Disclosure: BangaloreAviation was invited on this trip by Singapore Airlines. They covered the expenses for this trip. Singapore Airlines or its associates did not review this article before publication. Our views remain independent and our own.