American airframer Boeing opened its 2019 order book with an addition of 43 aircraft.
The manufacturer booked 28 orders for the 737 family which included nine 737 MAXs for unidentified customers and 19 P-8A Poseidon for the US, UK and Norway.
Boeing also booked 18 787 orders with 14 787-9s and four 787-10s for unidentified customers.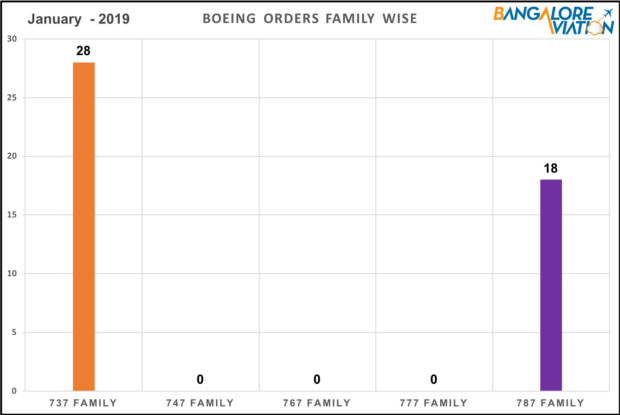 Deliveries
Boeing delivered a total of 46 aircraft in January 2019, including the first 787 to Canadian carrier Westjet.
Family-wise Deliveries
737 family
Boeing delivered 34 737's in January, well short of the 52 production rate at Renton. Deliveries are lower since Chinese carriers which make up 1/3rd of all 737 deliveries have slowed their delivery rate, which could indicate they are waiting for a settlement of the U.S.-China trade and tariff dispute.
767 family
Boeing delivered one 767F to FedEx and another to the USAF tanker conversion program. Separately Boeing defence has delivered the USAFs first five KC-46A tankers.

777 family
The manufacturer only delivered two 777s in January. Both being freighters for FedEx.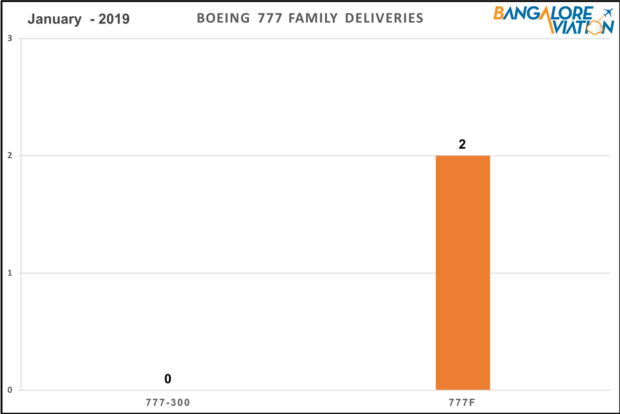 787 family
A total of eight 787's were delivered to American, Etihad, Japan Airlines, United and Westjet. Two of the deliveries were to leasing companies.

Total Boeing deliveries – January 2019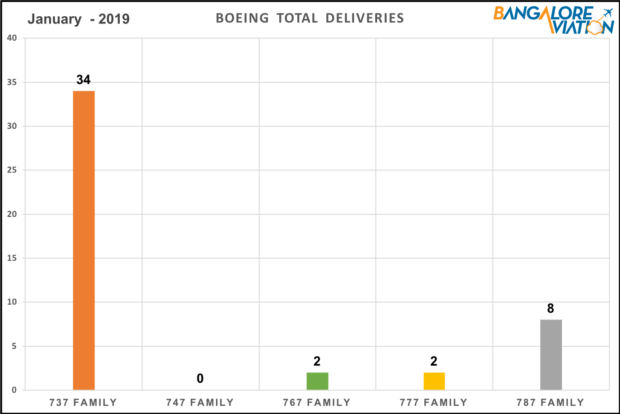 January is customarily a light month for both orders and deliveries with rival Airbus reporting slightly lower numbers.