While I was flying back from Dallas, I had the opportunity to use Qatar airway's lounge at The Club at Dallas-Fort worth airport.
The club at Dallas airport is the lounge used by all the airlines – however it is not a lounge by itself – Its a a series of mini lounges where each airline has it's own lounge.
Entry Qualifications
The club has a mini lounge that can be accessed by Priority pass members. The individual airlines lounges are accessible only by the airline's invited passengers.

Lounge Layout
Upon entering the club entrance there is an elevator that takes you up to the level where the lounges are located.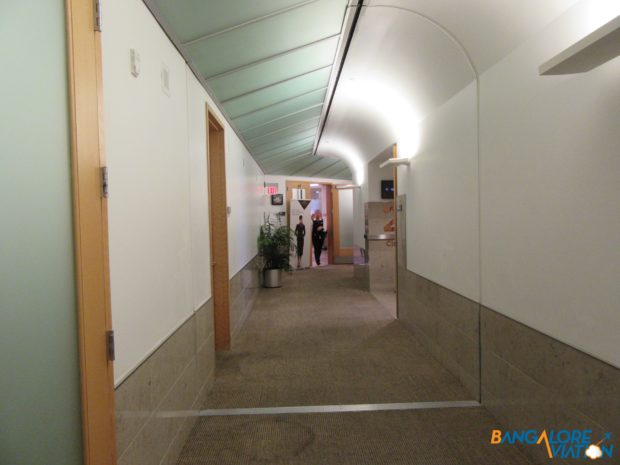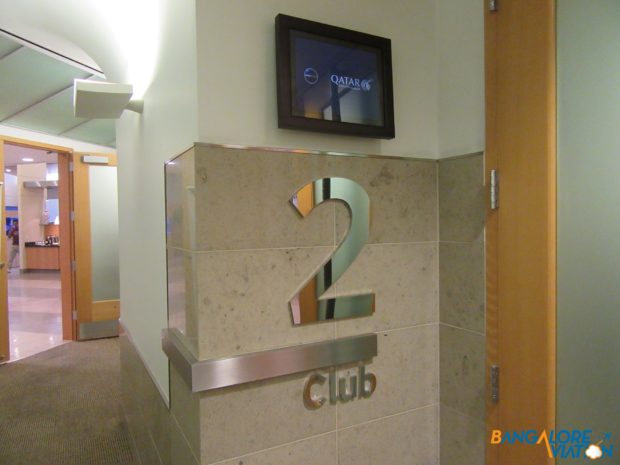 Qatar's lounge was a mid sized room with a small buffet and bar in the center with couches along the sides and a business center in one corner.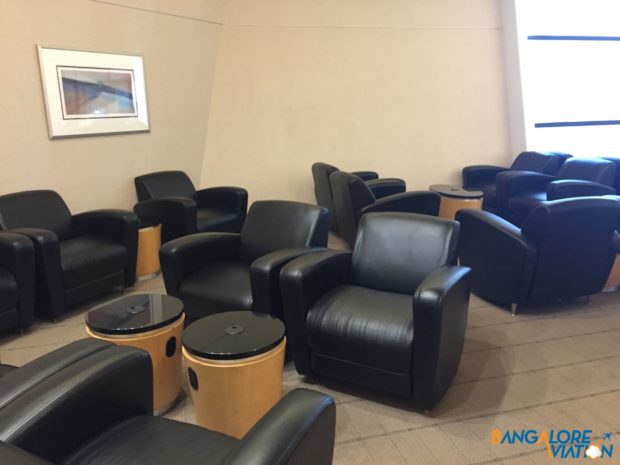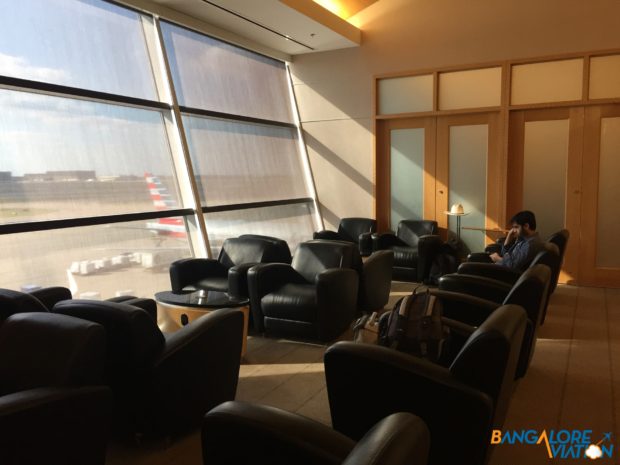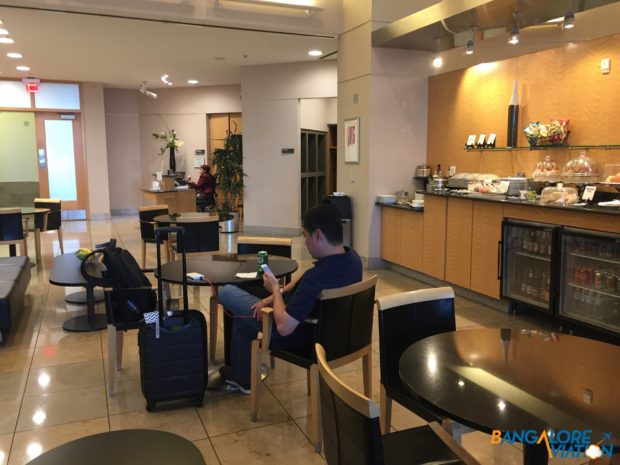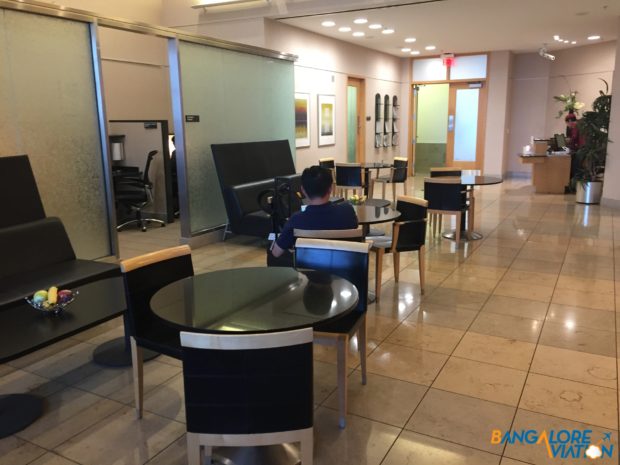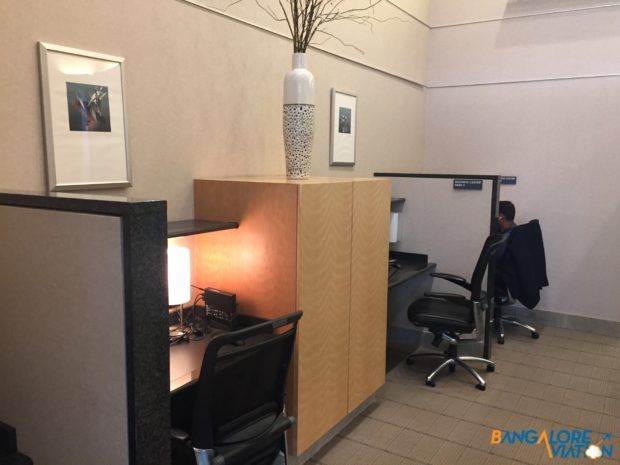 When I entered the lounge, there was one lounge attendant in a Qatar uniform but with Swissport credentials sitting at a desk near the door. The attendant couldn't have cared less what was going on and after asking her a couple of times if I had to give her the lounge invite, she only looked up from her phone and responded when I continued walking into the lounge.
I found a seat that faced the window – I think one of the most important points in a lounge is the view and the lounge at Dallas had a nice view of a taxiway and runway.
Food
The lounge had a decent selection of food both warm and cold – unfortunately I didn't try any of it but it looked decent. There were also a selection of chips and snacks.
The counter also had a couple of fridges with soft drinks and beer. There were a selection of wines from Canyon Road – a winery from California on the counter.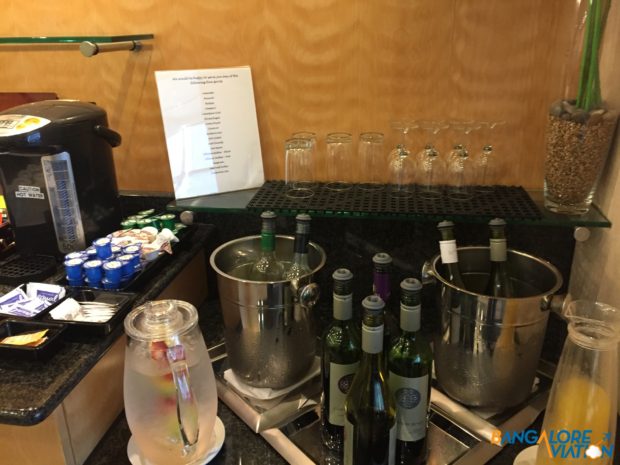 There was also a list of spirits displayed on the counter – but there was no information on how to request for it. When the guy sitting next to me went up and asked the attendant, she had no idea how it was to be ordered and wasn't interested in finding out either.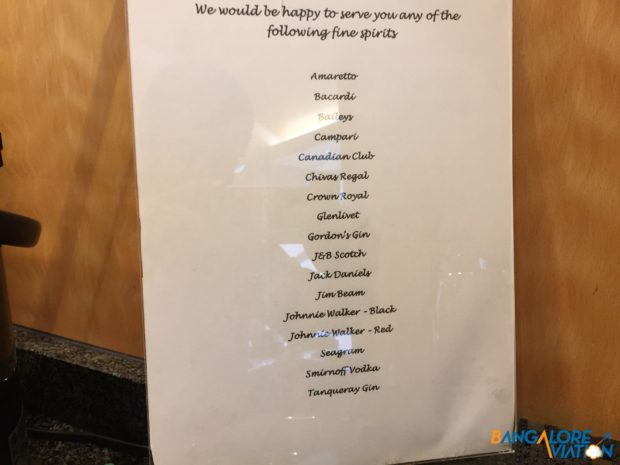 Luckily just a few minutes later a couple of The Club staff came out to refill the food and asked us if we would like something to drink and came back promptly with our orders. These guys were rarely seen in the lounge, but every time a glass emptied I saw them with a refill pretty soon.
So the people who managed to order something got great service but some couldn't figure out how to order at all.
Another irritating thing about the lounge was there was only one bathroom for the entire lounge and it seemed to be permanently occupied.
Finally when the boarding time came there was no announcement or anything, considering it is a private lounge used for only one flight, it is very easy for the lounge agents to announce when the flight is actually ready to begin boarding like Etihad does at it's lounge at Heathrow.
Summary
The club lounge is an slightly above average contract lounge – the lounge is comfortable, has a nice view and a decent selection of food and drinks. The service is good once you get some the first time.
A major let down is Qatar's ground handling staff, I don't see the point of having a person dressed in a Qatar uniform posted in the lounge the entire time when she has no idea about anything related to the lounge. I think Qatar should just have outsourced manpower use their own company uniforms – at least people will only be disappointed by the ground handling agents and not Qatar airways itself.