IndiGo, India's largest and most successful airline and the blockaded Gulf carrier, Qatar Airways will make a strategic business announcement today in New Delhi.
There has been a fair amount of speculation around the two airlines and an alleged 'deal' for a while. Al-Baker, CEO of Qatar Airways has on more than one occasion shown intertest in IndiGo. So much so, that he has gone on record to say he is "very interested in IndiGo".
IndiGo started flights to Doha on the 5th May 2017 initially from Delhi and Mumbai. The airline has since added flights on the India-Doha sectors which led to speculation that there is something cooking between the two airlines. Apart from Delhi and Mumbai, IndiGo now flies to Doha from Hyderabad, Chennai, Kochi and Calicut.
Strangely, IndiGo does not fly the Bangalore – Doha route. This was one of the first routes globally where Qatar Airways rolled out the Q-Suite on their daily Boeing 777-300ER service.
IndiGo: The nimble Indian tiger
IndiGo has come a long way since its first flight in August 2006. Today, it is India's largest airline and has now reached a point where domestic expansion has taken a backseat. The airline is aggressively growing its regional presence with an expanded schedule to the Far East, China, the Gulf and faraway places like Turkey (more on this later).
IndiGo expects almost half of its growth this year to come from international flights and has ambitions to fly to Europe. The airline, like most peers in the region, expressed interest in flying to London with a stop in Eastern Europe. The airline applied for and was allocated slots at London Gatwick too. However, sense prevailed and this grand plan was finally dropped. The ambition however remains.
It is this ambition which ensured the airline included the A321XLR variant of the A320 family in its much talked about firm order for 300 aircraft recently. This aircraft will open up much of Asia and Europe to the airline. The feasibility of these long-haul flights on narrow body jets from a passenger experience standpoint is still open for debate and only time will tell how this will go down with passengers.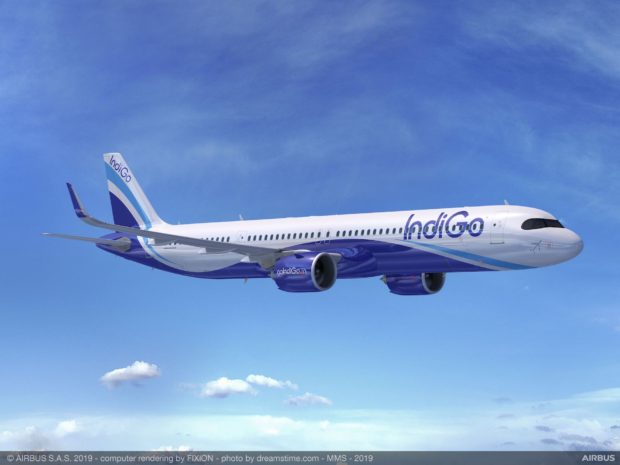 However, it is clear, IndiGo is determined to leverage its brand and market presence in India to fly passengers to Europe. And the airline plans to use a multi-pronged strategy to make this vision a reality.
Indigo in December 2018 announced a codeshare and mutual cooperation with Turkish Airlines allowing the Indian low-cost carrier to offer international destinations on its Turkish partners full-service network via Istanbul. In return, Turkish airlines will add destinations in India using IndiGo's extensive network.
The scope of the cooperation is rather limited because of the extremely restricted bilateral between Turkey and India. Turkish airlines fly once daily to Delhi and Mumbai from its hub at Istanbul airport. The bilateral does not allow for any more destinations in India. The larger plan was for IndiGo to quickly use up the Indian side of the bilateral, which they did by adding twice-daily flights between Delhi and Istanbul, and then approach the Ministry of Civil Aviation, India to grant more rights.
Apart from the widely reported passenger experience issues on IndiGo flights to Istanbul i.e. baggage left behind in Delhi due to headwinds and codeshare legs on IndiGo sold to passengers without clear intimation of the flight being operated by a low-cost airline, the spanner in the works was Turkey's President, Erdogan's criticism of India on the Kashmir issue at the United Nations.
India responded with a travel advisory to its citizens with regards to travel to Turkey. It is pretty certain that Turkey will not be getting any more traffic rights to India anytime soon. This leaves IndiGo and its ambition to fly passengers to Europe in the lurch.
Qatar Airways: The bruised Arabian Oryx
Qatar Airways has over the years made a mark for itself by offering outstanding customer service both on the ground and in the air. The airline has constantly upgraded its product offering and its latest business class product offering, the Q-Suite, has won various accolades and is widely acclaimed as the best business class seat in the skies today. They do however have a perennial issue with product consistency across their fleets as fleet-wide rollout of new hard product takes time and capital.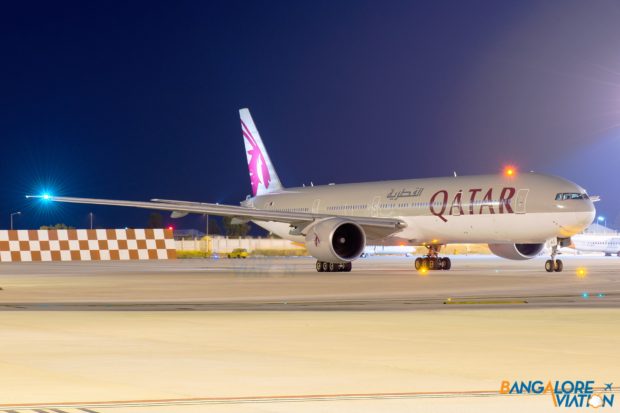 Things however changed drastically for the airline when the state of Qatar was blockaded by fellow GCC nations in 2017. Qatar Airways had to deal with increased flying times, loss of revenue and feed from extremely critical GCC markets. The airline was overnight forced to redeploy capacity from the GCC nations elsewhere.
The airline has declared a loss for the past two consecutive years. Despite the loss and making less revenue per passengers than it was in 2014/15, the airline has continued to add aircraft to its fleet. The airline now has 250 plus aircraft in its fleet and has grand plans to add even more destinations to the ever-growing fleet.
Feed is critical for any airline that runs a hub and spoke model. Shakespeare's famous lines from The Tempest come to mind "Misery acquaints a man with strange bedfellows". Replace the word 'misery' with 'feed' and 'man' with the airline in question and you will know exactly what I mean.
India is a critical market for all gulf airlines and Qatar, just like its peers in the region, has almost exhausted its current flying rights to India. Under the new civil aviation policy, any move to increase flying rights can only take place if Indian carriers utilise at least 80% of the entitlement on those routes.
Qatar has repeatedly asked the government of India for more rights but to no avail. A growing hub needs feed and this is where a partnership with IndiGo fits in perfectly.
The imminent announcement of a cooperation
The imminent announcement of a cooperation would in all likelihood entail a large codeshare partnership between the two airlines. As soon as the two get the partnership going, Qatar will get feed from the numerous flights IndiGo has between India and Doha. They will also get onward connectivity within India for their passengers. IndiGo gets access to Qatar's vast network and can fly to far flung places without the additional cost of investing in and maintaining a widebody fleet. Unlike flying to Istanbul from Delhi, Doha is well within reach of the A320 without any restrictions.
Both airlines will going forward collectively approach the Ministry of Civil Aviation to expand the existing bilateral enabling both to add flights to and from other key cities within India.
Bilateral trade and economic relations between India and Qatar are expected to see major growth in the coming years as both the countries are working very closely and aggressively to further expand and deepen the level of cooperation in several areas. The two-way trade exchange between Qatar and India jumped to QR44.13bn ($12.12bn) in 2018 from QR31.06bn ($8.53bn) in 2016, registering over 42 percent growth in just two years. Air links are the lifeblood of trade and commerce and this bodes well for both Qatar Airways and IndiGo.
What is unique about IndiGo's partnerships with both Turkish Airlines and Qatar Airways is that the latter i.e. Turkish and Qatar are established full-service carriers with frequent flier programmes. IndiGo is a low-cost airline with no loyalty programme and yet they have decided to form strategic partnerships. This could largely be because of IndiGo's formidable network and reach.
What is concerning about this imminent partnership is the impact this will have on fares on India-Doha routes. IndiGo and Qatar Airways, together operate the majority of flights between the two countries and we feel this 'deal' will in all likelihood raise airfares which is not good for the end customer.
This cooperation/partnership might be ideal for the parties involved but we must watch with cautious optimism how this pans out and impacts the end-user i.e. the common man.