On my Air India trip from Bangalore to London, I finally used the Above Ground Level (AGL) lounge on the domestic side of Bangalore airport.
The AGL lounge is located right beside the Plaza premium lounge just after security. The lounge is also located on the mezzanine right beside the Plaza lounge. However unlike the Plaza lounge this lounge does not face the tarmac and therefore does not offer the fantastic view of the apron like the Plaza lounge.
Entry qualifications
The lounge is open to business class passengers on airlines partnered with it. It is also part of the Mastercard, Diners Club and Priority Pass lounge programs.
Lounge Layout
The lounge is one large span with various seating options like recliners, sofas, dining tables and more. The bar is located in the center of the lounge with the buffet in one corner.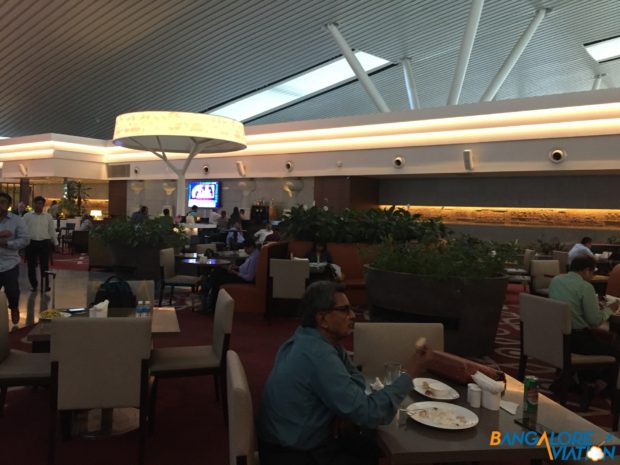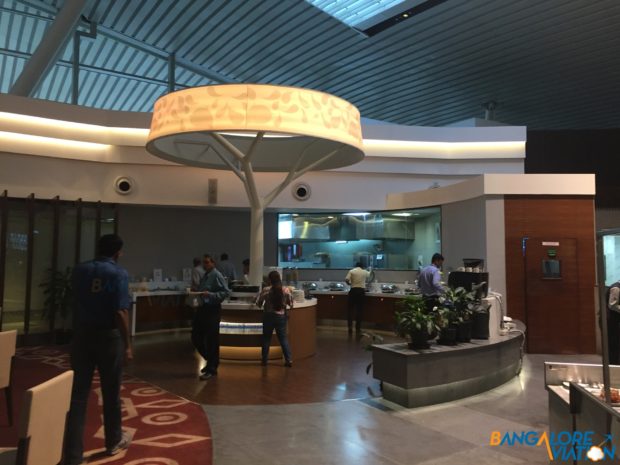 Food
The lounge has a buffet with a variety of Indian and Chinese options. There are also live counters making chat and eggs.


The food from the buffet was relatively flavorless, however the dishes from the live counters were pretty decent.
The lounge offers free soft drinks, but one has to request it from the bar where there is often a line which I find very annoying.
Overall
A decent domestic lounge with all the amenities that one can reasonably expect. The food at this lounge is not very good and needs to be improved.
Unfortunately this lounge offers nothing that the Plaza lounge just across the way does no,t and cannot offer the great view of the Plaza lounge. For me the fantastic tarmac view keeps Plaza lounge in place as my preferred lounge in Bangalore.
Stay tuned for a review on my trip to London on Air India