National carrier and oneworld alliance member Qatar Airways has upped the game in the in-flight entertainment (IFE) arena. The Doha based carrier is now offering up to 3,000 inflight entertainment options on board its flights compared to 2,000 earlier. From March the airline offers a selection of up to 550 movies, 1,400 episodes of TV shows, 1,000 audio selections, and 50 games on its Oryx IFE system.
The release is unclear whether this content upgrade is implemented on all aircraft in the Qatar Airways fleet.
Full sets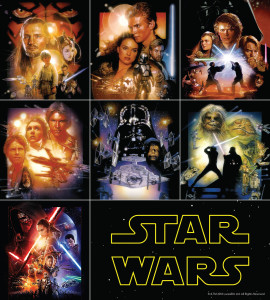 The carrier will offer all seven of the Star Wars movies on board including the newest Star Wars: The Force Awakens. The carrier will also offer the full box set of Marvel movies, all the Harry Potter movies and 10 of the best James Bond movies, including Spectre.
On-board Wi-Fi
The airline is also offering Wi-Fi and GSM cellular service on board its Boeing 787, Airbus A350, A380, A319, and selected A320 and A330 aircraft. Ooredoo (formerly QTel) is sponsoring the first 15 minutes for all passengers. After which passengers in economy and business class pay %5 for an hour,$10 for three hours, and $20 for flight duration. First class passenger on the A380s are provided with free Wi-Fi.
Qatar's Boeing 777s do not appear to be Wi-Fi equipped, so passengers to and from the United States (with the exception of Philadelphia), and many other global destinations, will not get the Wi-Fi service.