Japanese carrier, ANA announced that two more of its planes will be decorated with Star Wars characters. BB-8, a brand new character from Star Wars: The Force Awakens will be displayed on the livery of the BB-8™ ANA Jet, a Boeing 777-300ER and the Star Wars™ ANA Jet, which will showcase both BB-8 and R2-D2 on the outside of a Boeing 767-300. These Star Wars themed planes will join the previously announced R2-D2™ ANA Jet, a Boeing 787-9 Dreamliner.
While it's not the Millennium Falcon, the ANA Star Wars planes' will also give passengers in-flight decorations, such as headrest covers, paper napkins and cups featuring Star Wars characters. ANA will also be the only airline in the world to offer all six of the currently released Star Wars films as part of its in-flight entertainment options on international routes.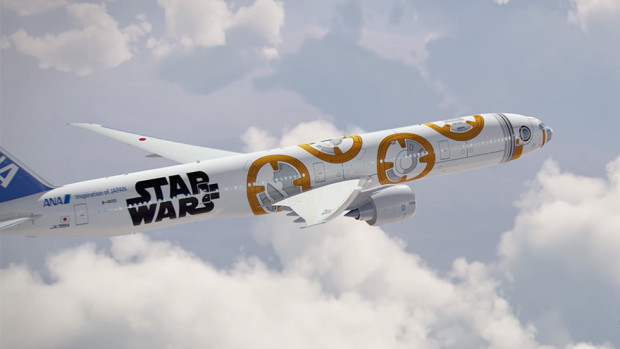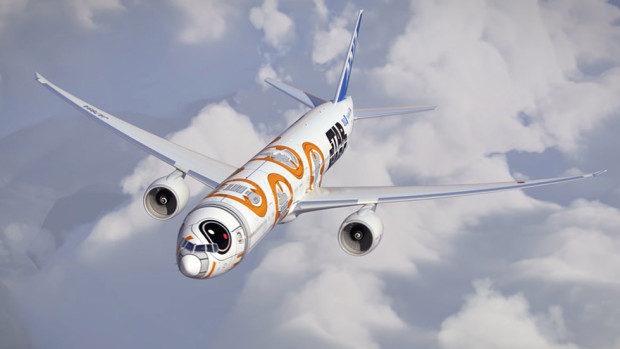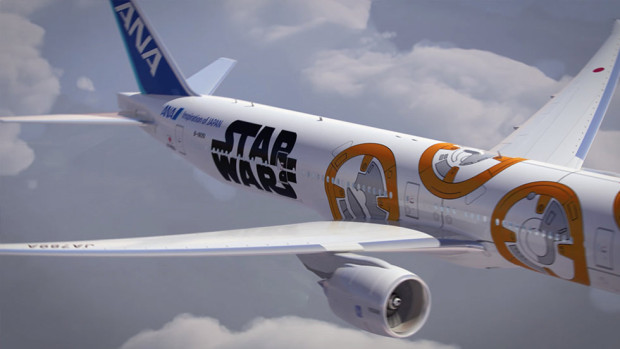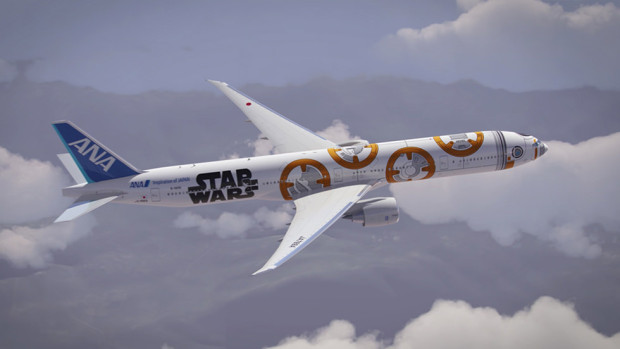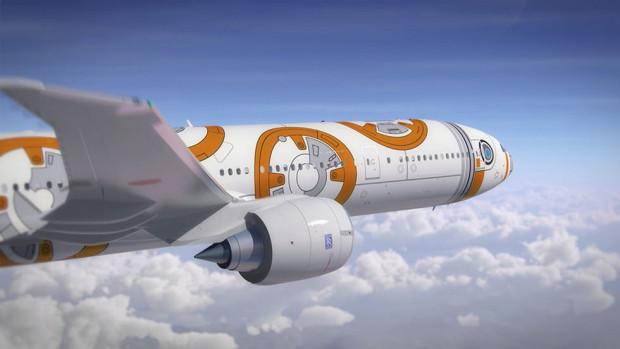 The three Star Wars™ Jets will fly international and domestic routes. On October 18, the R2-D2™ ANA Jet is scheduled to go into service on international routes, initially as flight NH116 between Tokyo and Vancouver, and then fly between Japan and other cities in ANA's robust international network including the US (Seattle and San Jose), Europe (Munich, Paris and Brussels), Australia (Sydney), China (Beijing), and Indonesia (Jakarta).
In November, the Star Wars™ ANA Jet will fly domestic Japanese routes, and then in March 2016 the BB-8™ ANA Jet is scheduled to start serving international routes principally between Japan and North America (the exact routes have yet to be announced). Fans will be able to see the planes' schedules at www.ana-sw.com.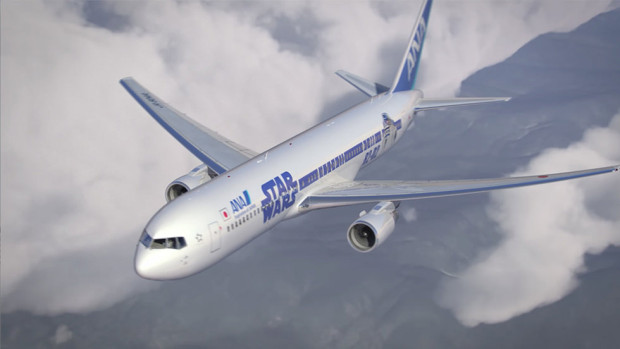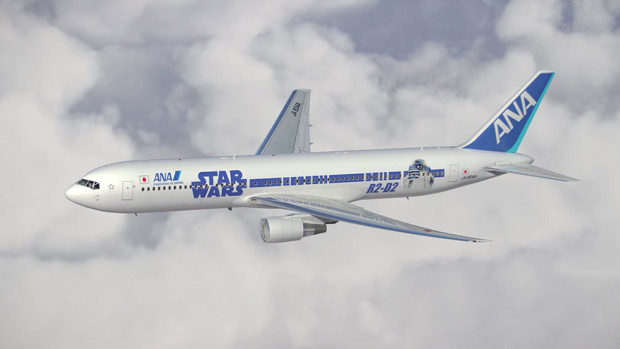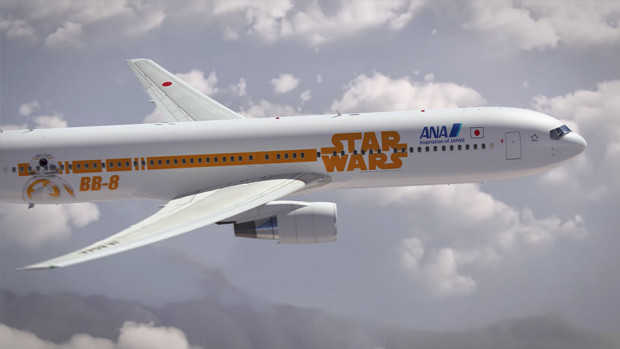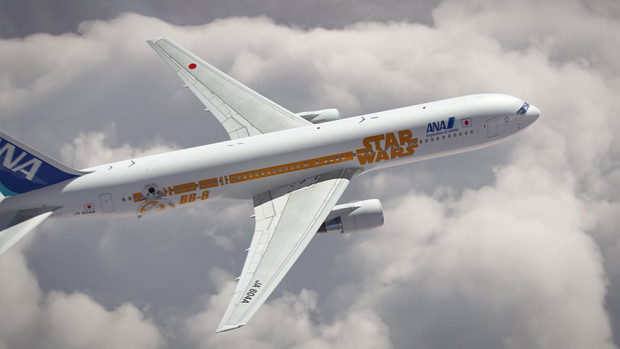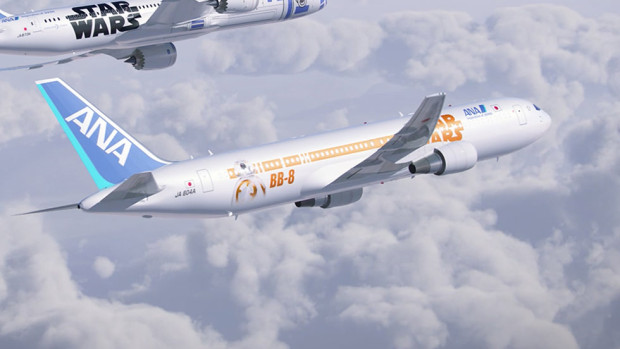 Osamu Shinobe, President and CEO, ANA
"We're thrilled to unveil the designs of our new Star Wars themed planes, and I'm sure fans across the world will love the look, At ANA we pride ourselves on offering the best possible flight experience, from the ANA Star Wars Project and our extensive in-flight entertainment options, to our peerless, award-winning in-flight service, dining options created by Michelin-starred chefs and wines chosen by our discerning sommeliers. We look forward to providing our passengers with an engaging in-flight experience as they travel our planet."
Pictures of the previously announced Star Wars jet