Till January 5th, Singapore Changi airport will feature the iconic X-wingTM fighter and TIE fighterTM in full life size.
Ahead of the release of the latest edition of famous Star Wars films, The Force Awakens, the X-wing fighter will be featured at the airport's Terminal 3 departure hall, while five life-sized Imperial StormtroopersTM guard the Galactic Empire's TIE fighter in the Terminal 2 departure hall.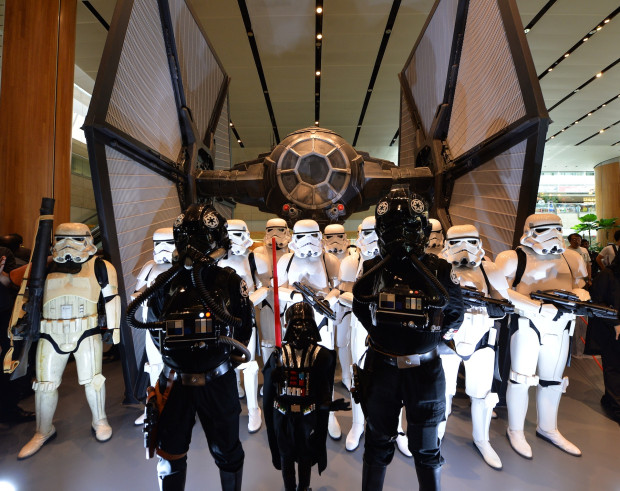 Humanoid protocol droid C-3POTM will teach popular Star Wars phrases in 10 commonly-spoken languages in his 'language centre'. The showcase features models from Star Wars movies including the Millennium Falcon and Star Destroyer.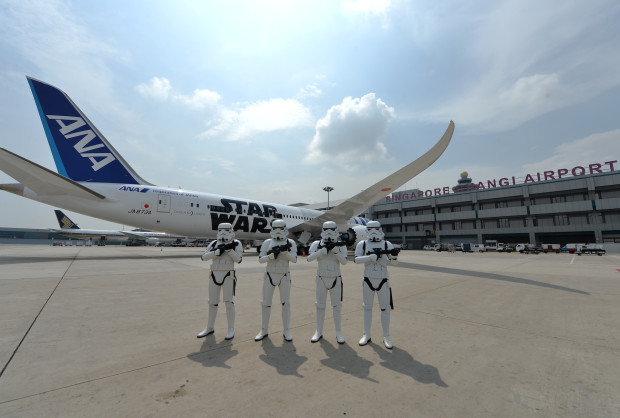 Ticket numbers will be issued on a first-come, first-served basis over four photo sessions everyday: 10am – 12pm, 1pm – 3pm, 4pm – 6pm (except Saturdays), 7pm – 9pm for photo opportunities, donning Star Wars costumes, enter the cockpits. Visitors can take home photo memorabilia.
Every Saturday till January 2, except December 19, there will be appearances by X-wing fighter pilots and Imperial Stormtroopers and a chance to win exclusive merchandise.
Tying this together are the special Star Wars liveried jets of All Nippon Airlines.
Pop quiz
Without looking it up on a search engine, do you know what the acronym TIE is in TIE Fighter? Share your answer via a comment.