On the eve of receiving type certification of the new A350-900XWB from the European Aviation Safety Agency (EASA), European airframer Airbus performed a special formation flight of all the five A350 test aircraft that were used in the flight test process.
The aircraft which bear registrations F-WXWB (Carbon Livery), F-WWCF, F-WZGG, F-WZNW (Qatar Livery) (See pictures from inside this aircraft) and F-WWYB (Carbon Lite Livery) are all powered by Rolls-Royce Trent XWB engines which will be the exclusive powerplant used on all A350's. 
The aircraft took off and performed the flypast over Toulouse Blagnac Airport where Airbus is headquartered.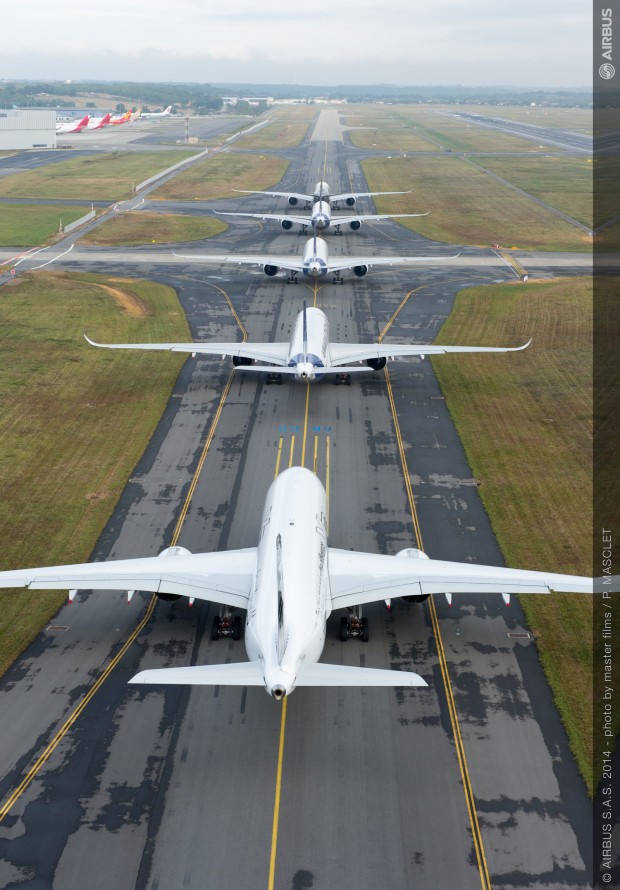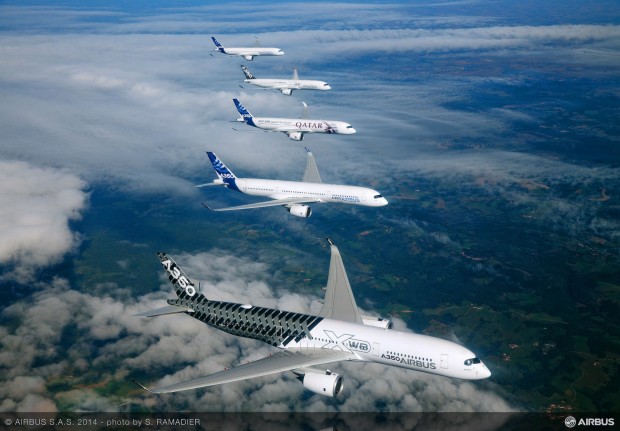 What did you think of the flypast and are you excited to see the A350 in service soon? Leave us a comment bellow.