Last week we were at Seattle, the home of Boeing, more specifically Paine Field the home of Boeing wide-bodies. Every type of Boeing's current wide body line up is manufactured at Paine Field which includes the 787 dreamliner, the 777 and the 747-8. These planes are manufactured at the factory building of Boeing which is the biggest building by volume in the world.
The runway at Paine Field is used for all the flight testing of new Boeing planes before their delivery. While we were at the airport there were movements of two brand new 787 dreamliners.
The first was CC-BBG, a 787-8 destined for LAN Airlines. It is powered by two Rolls-Royce RR Trent 1000 engines.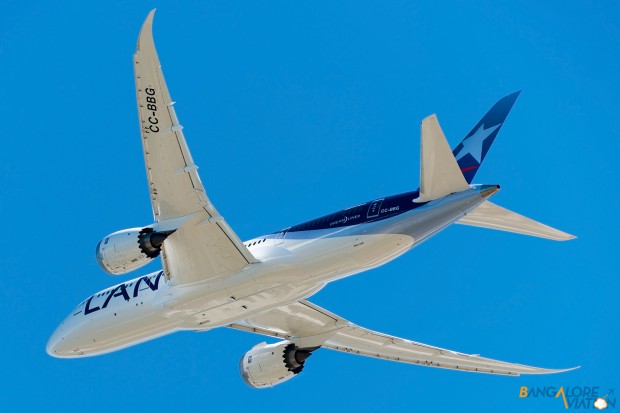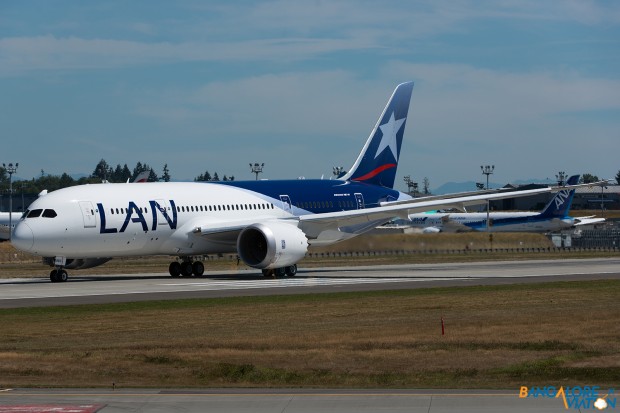 The second movement of the day was JY-BAA, the first 787-8 destined for Royal Jordanian. It is powered by two General Electric GEnx-1B engines.