Pictures of wreckage on the ground near Donetsk in eastern Ukraine confirm the crash of Boeing 777-200ER 9M-MRD which was performing Malaysia Airlines flight MH17 from Amsterdam to Kuala Lumpur.
Warning!!! Pictures are graphic and troubling.
READ ONLINE: Malaysia Airlines Boeing 777-200ER crashes over Ukraine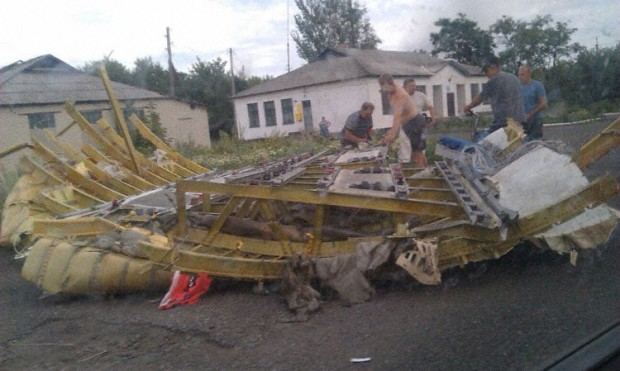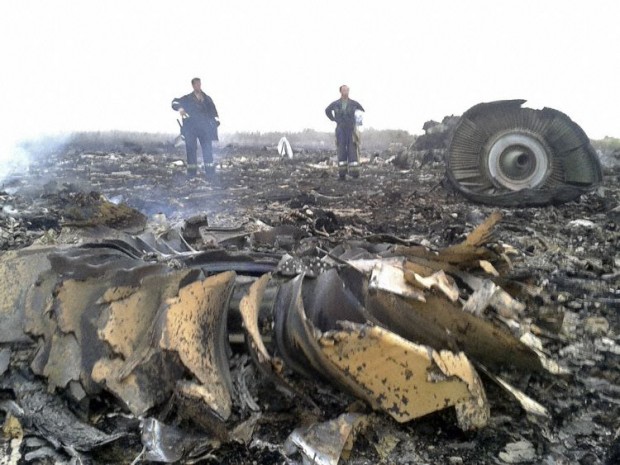 Graphic pictures. Click to open. Please be warned.
READ ONLINE:
Malaysia Airlines Boeing 777-200ER crashes over Ukraine
Flight #MH-17 #Torez #Donetsk #Ukraine by Nadezhda Chernetskaya pic.twitter.com/2o0SGVnjbE — legionar (@MatevzNovak) July 17, 2014
Close up #photos at the #MH17 crash scene.. #Russia #Ukraine #Malaysia pic.twitter.com/drrUUkGzod — Rami (@RamiAlLolah) July 17, 2014
Днрвские мрази снимали с трупов цепочки,кольца и т.д.Забирали себе чемоданы.Гореть вам в аду суки #торез #rip pic.twitter.com/3xmUw6FnwR — Яна (@_Yana_P) July 17, 2014
Flight #MH-17 #Torez #Donetsk #Ukraine by Nadezhda Chernetskaya pic.twitter.com/z4byDeovcp — legionar (@MatevzNovak) July 17, 2014
READ ONLINE: Malaysia Airlines Boeing 777-200ER crashes over Ukraine
Flight #MH-17 #Torez #Donetsk #Ukraine by Nadezhda Chernetskaya pic.twitter.com/2o0SGVnjbE — legionar (@MatevzNovak) July 17, 2014
Close up #photos at the #MH17 crash scene.. #Russia #Ukraine #Malaysia pic.twitter.com/drrUUkGzod — Rami (@RamiAlLolah) July 17, 2014
Днрвские мрази снимали с трупов цепочки,кольца и т.д.Забирали себе чемоданы.Гореть вам в аду суки #торез #rip pic.twitter.com/3xmUw6FnwR — Яна (@_Yana_P) July 17, 2014
Flight #MH-17 #Torez #Donetsk #Ukraine by Nadezhda Chernetskaya pic.twitter.com/z4byDeovcp — legionar (@MatevzNovak) July 17, 2014
READ ONLINE: Malaysia Airlines Boeing 777-200ER crashes over Ukraine
Flight #MH-17 #Torez #Donetsk #Ukraine by Nadezhda Chernetskaya pic.twitter.com/2o0SGVnjbE — legionar (@MatevzNovak) July 17, 2014
Close up #photos at the #MH17 crash scene.. #Russia #Ukraine #Malaysia pic.twitter.com/drrUUkGzod — Rami (@RamiAlLolah) July 17, 2014
Днрвские мрази снимали с трупов цепочки,кольца и т.д.Забирали себе чемоданы.Гореть вам в аду суки #торез #rip pic.twitter.com/3xmUw6FnwR — Яна (@_Yana_P) July 17, 2014
Flight #MH-17 #Torez #Donetsk #Ukraine by Nadezhda Chernetskaya pic.twitter.com/z4byDeovcp — legionar (@MatevzNovak) July 17, 2014