Last Saturday, Malaysia Airlines operated the last flights of it's 737-400 fleet. The airline has now decommissioned the last of it's 737-400 fleet. The -400 is being replaced by the newer 737-800 series in the airlines fleet.
The Boeing 737-400 was part of the "Classic Series" of the 737. The 737-400 launched in 1985 to fill the gap between the 737-300 and the 757-200. It was designed primarily to compete with the Airbus A320 and the McDonnell Douglas MD-80.
Malaysia Airlines took delivery of it's first 737-400 in May of 1992. At one point it was the largest operator of the -400 outside the United States with 54 -400 series aircraft.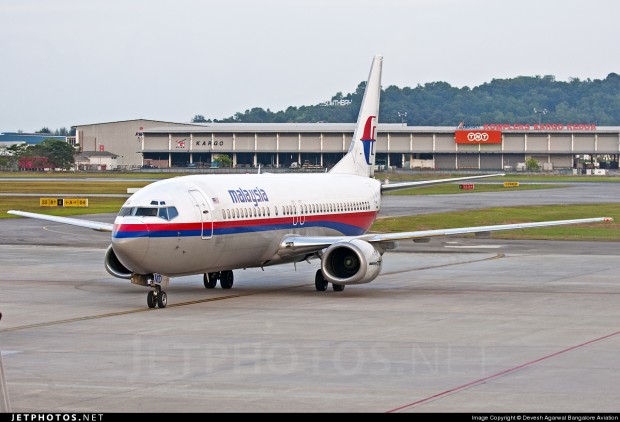 The airline primarily used the -400 to operate domestic routes, like the crossing from Peninsular Malaysia to Sabah and Sarawak. The aircraft was also used to service some short-haul Southeast Asia destinations.
"Thanks for 22 great years of flying as Malaysia Airlines" was the key message that greeted passengers as they disembarked the last flights operated by the -400 aircraft.
Arriving passengers were greeted by Malaysia Airlines senior management and presented with special memorabilia postcards to mark the occasion.
According to Malaysia Airlines Group CEO, Ahmad Jauhari Yahya, "The Boeing 734 has been a real workhorse for us, reliably flying our guests for the past 22 years. Now it is time to make way for newer aircraft for our guests' greater comfort. So we say Thank You to our Boeing 734 fleet – Thank You for 22 Great Years of Flying as Malaysia Airlines."
The retirement of the B737-400 will reduce the average age of the airlines fleet from 4.7 years currently to 4.35 years by the end of 2014.