Malaysia Airlines' Boeing 777-200ER registration 9M-MRO which was performing the ill-fated flight MH370 earlier this morning was involved in a minor accident about 20 months ago. On August 9, 2012 its wing-tip crashed in to the tail of a China Eastern Airlines A340-600 aircraft and broke-off as per reports in the aviation safety network and Shanghai Daily. The incident occurred at Shanghai Pudong airport, China.
All four Boeing 777 hull losses are 777-200ER
We must stress, the Malaysia Airlines Boeing 777 fleet is a well maintaine and the Boeing 777 aircraft has a stellar reputation. With over 1000 777s built, MH370 represents the fourth hull loss of the 777, and the second fatal accident, after the Asiana crash at San Francisco, which coincidentally was also a Boeing 777-200ER. Also coincidentally, all four 777 hull losses are of the 777-200ER variant.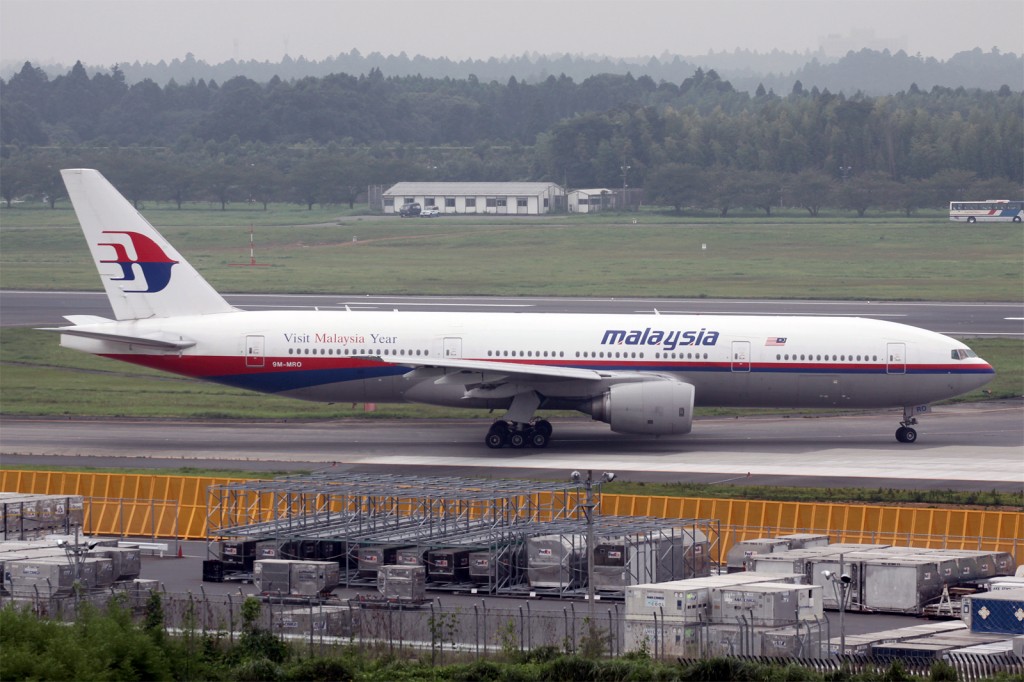 9M-MRO was the 15th of the total 17 Boeing 777-200ER in the airline's fleet. It was delivered in May 2002. 9M-MRO construction number is 28420 and line number is 404.
Rolls Royce Trent 800 series engines
Malaysia Airlines' Boeing 777-200ERs are powered by two Rolls-Royce Trent 892 engines. The first ever hull loss of a 777 occurred when a British Airways 777-200ER (G-YMMM) performing flight BA38, suffered a dual engine loss of power when landing at London Heathrow airport. The cause was traced to ice crystals clogging the fuel flow in the fuel oil heat exchanger (FOHE). Those were Rolls Royce Trent 895 engines from the same Trent 800 series as on 9M-MRO.
Malaysia Airlines' Boeing 777s are configured in a two class configuration with 35 seats in business class and 247 in economy class.