by Devesh Agarwal, reporting from Kuala Lumpur, Malaysia.
Malaysia Airlines officially joined the oneworld alliance of airlines, as its 12th member, at 12:01am Malaysia Time (+8 GMT), earlier today.
A day earlier on January 31, the airline had a series of events to celebrate its joining the alliance. Bangalore Aviation was present at the occasion, and brings you this photo essay of the events of the day.
In the morning the airline unveiled its aircraft painted in the special oneworld livery. In the evening, the Malaysia Airlines Group CEO Ahmad Jauhari (AJ) Yahya formally signed the joining contract at a live televised press event. The evening ended with a gala full sit down dinner with over 400 guests.
All ceremonies were attended by the CEOs of oneworld, and its member airlines, uniformed representatives (cabin and customer service crew) of all the airlines, and the world media.
The gala dinner added ministers and senior officers from the Malaysian Government, ambassadors to Malaysia from the home country of each the oneworld member and member-elect airlines, the airlines' most elite frequent flyers, a host of beauty queens, including the Malaysia Airlines cabin crew, amongst others.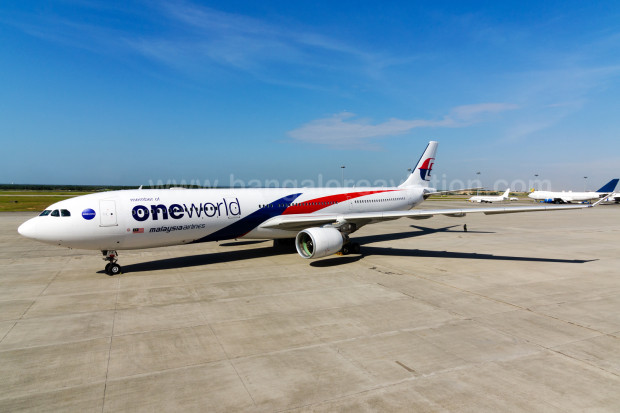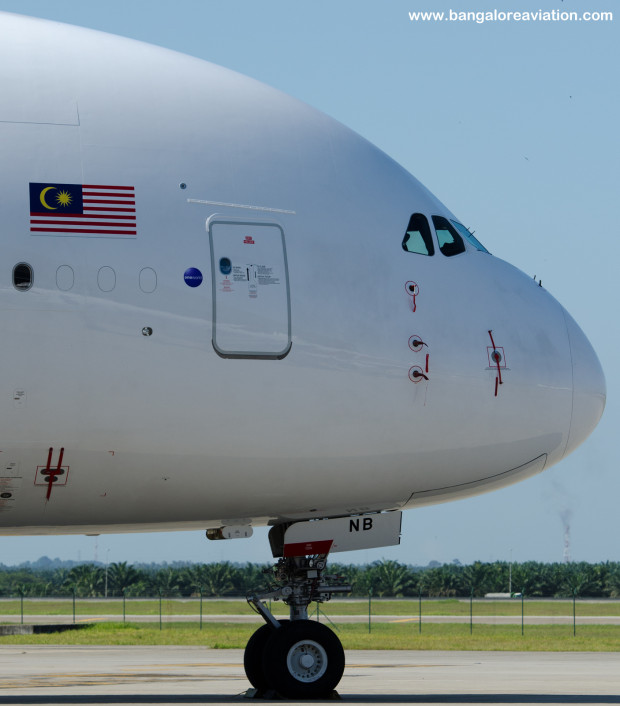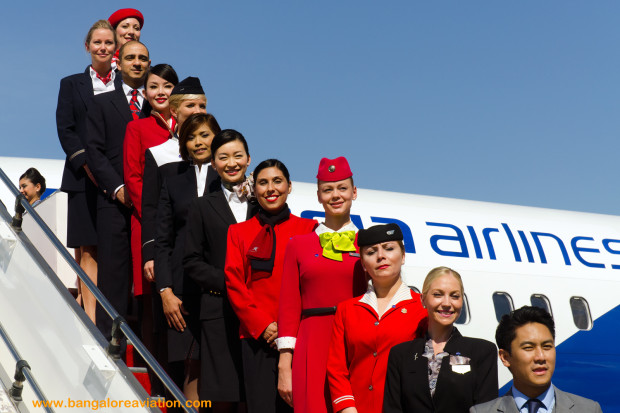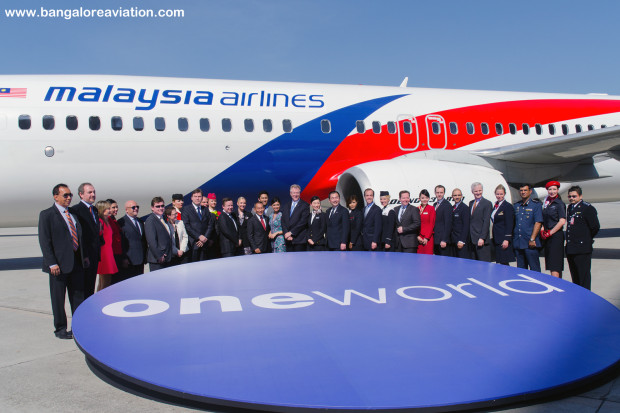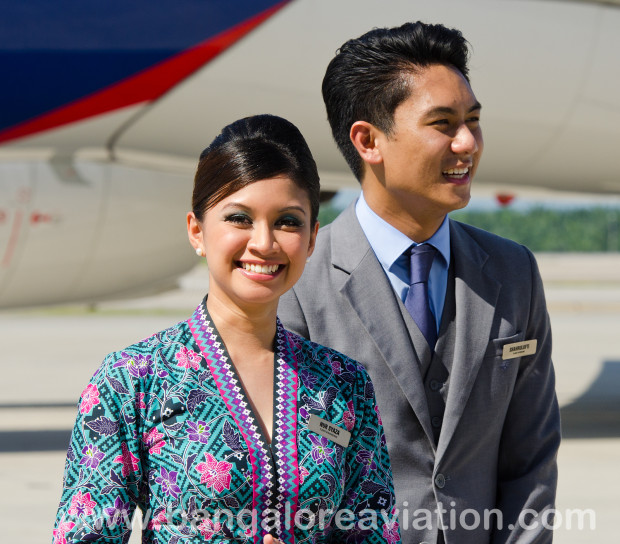 For photos from the gala evening, please visit the Malaysia Airlines Facebook page.
Notable quotes from the three key CEOs.
Group Chief Executive Ahmad Jauhari Yahya said
"Becoming a member of oneworld is one of the most significant landmarks in Malaysia Airlines' history. It will strengthen our competitive position considerably, enabling us to offer our customers a truly global network together with our partners who include some of the best and biggest airlines in the world. At the same time, it will enable us to benefit from all the financial benefits that come from being part of a global alliance, through additional passenger feed and the learning from best practices that it affords. As an airline that has always be proud to offer the highest quality Malaysian Hospitality, we are very pleased and honoured to be lining up as part of what is clearly the world's top quality airline grouping."
Qantas Chief Executive Alan Joyce said
"Qantas has been delighted to support Malaysia Airlines throughout its oneworld joining process, and we are very pleased now to be able to welcome another great airline on board the world's premier global airline alliance."
oneworld Chief Executive Bruce Ashby
"oneworld aims to be the first choice alliance for the world's frequent international travellers – with an unrivalled collection of quality carriers, delivering unmatched benefits to customers and to member airlines alike. That remains our focus today, as the alliance adds another great airline. Malaysia Airlines strengthens the alliance's offering in the growing economic powerhouse of South East Asia, just as we expect oneworld to strengthen Malaysia Airlines' competitive and financial positions."
Double miles offer
To celebrate the addition of the Malaysia Airlines to the alliance oneworld has announced a special double miles offer to cardholders of all oneworld® member airlines' frequent flyer programmes – including those of Malaysia Airlines' Enrich.
Members of Malaysia Airlines' Enrich loyalty scheme will receive double Enrich award miles when flying between 15 February 2013 and 15 April 2013 on oneworld partners airberlin, American Airlines, British Airways, Cathay Pacific Airways, Finnair, Iberia, Japan Airlines, Qantas, Royal Jordanian, S7 Airlines and around 30 of their affiliated airlines on tickets bought from today to 15 April 2013, provided they register first at the Enrich website.
Similarly, the 125 million members of existing oneworld airlines' loyalty programmes will receive double mileage awards when flying on Malaysia Airlines between 15 February 2013 and 15 April 2013. Each of the member airlines' website has more details.