I have always loved the General Electric GE90-115B engines which exclusively power all Boeing 777-200LRs and 777-300ERs. The super large size and low throated moan when operating just tickles me.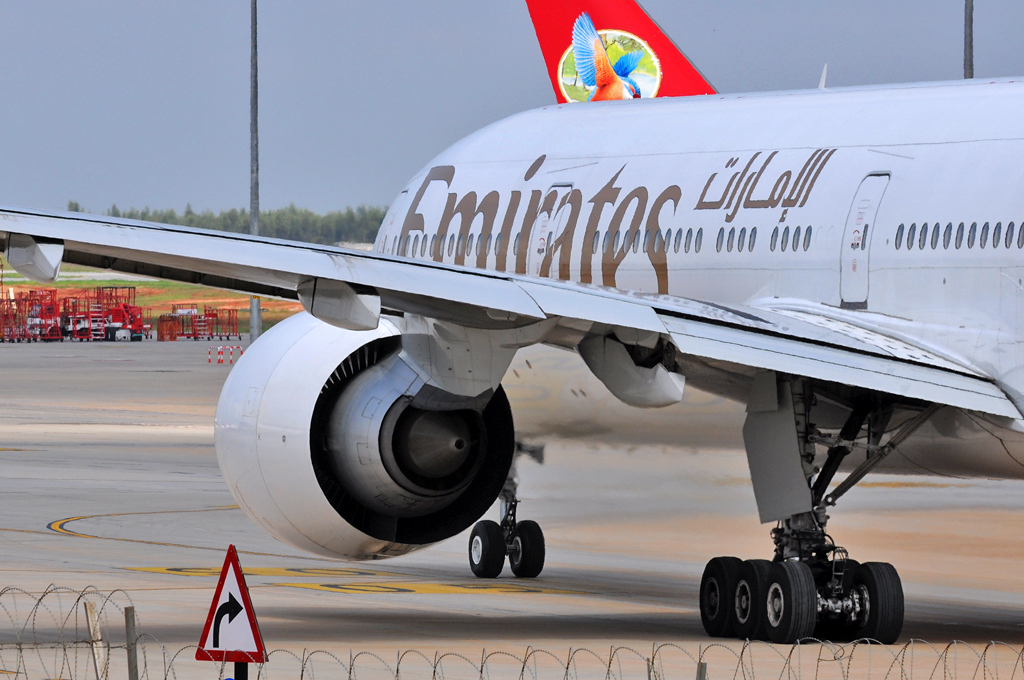 The GE90 series are physically the largest engines in aviation today, the GE90-115B, has a fan diameter of 3.25 meter (10ft 8 in). The engine has a larger diameter than most smaller airliners such as the Bombardier CRJ family or the Embraer ERJ. In fact it is only slightly smaller than the 3.7 metre cabin width of the Boeing 737. The diameter of the engine allows it to spin at slower revolutions and makes for a more quieter engine.
It performance specifications are equally impressive.
Maximum Thrust: max at sea level: 115,300 lbf (512.9 kN) ; world record set at 127,900 lbf (568,9 kN) 827 feet above sea level
Overall pressure ratio: 42:1
Thrust-to-weight ratio: approx. 6.3:1
Some other notable facts
Approximative unit price is $24 million
A GE90-115B delivers twice power of a single engine on the Boeing 747 or the Titanic which is roughly equivalent to 111,526 HP. Compare this to the 100~150BHP produced by the average car.
At take off thrust, a GE90 engine ingests around two million cubic feet of air per minute.
However, all these performance does come at a price. GE90 engines can only be airfreighted in assembled form by outsize cargo aircraft such as the Antonov An-124 'Condor', presenting unique problems if a 777 was stranded in a place without the proper spare parts.
The GE90 is being used as the platform for development of new GEnx engine which will power the Boeing 787, 747-8. Across the Atlantic a separate GE90 derivative engine for the Airbus A380 called the GP7000 which is used by Emirates airline, is being developed by Engine Alliance, a cooperative venture between GE Aircraft Engines and Pratt & Whitney.